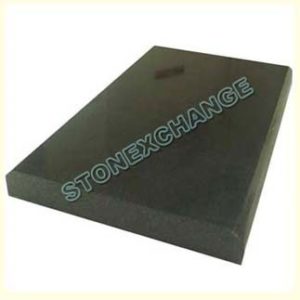 Less is more and form follows function have long been two of the most important maxims in the field of architecture. People want to ensure that their minimalist settings don't look as though they're over-engineered. In fact, this is an excellent way to make it seem as though you've added more in than a minimalist design should feature.
Try out any of these thresholds instead, and you'll see why a little bit of simplicity can go a long way in any type of condominium construction project.
Standard Double-bevel Thresholds
If your plan already calls for standard double-bevel thresholds, then you might think that you'll have to sacrifice certain design elements in order to ensure that your project will come out looking exactly like you want it to. Those who find themselves in this position will certainly want to look into Absolute Black Granite pieces, which are known for their monochromatic appearance. You might also elect to opt for something like the Pure White Thazoz collection, which offers the same in engineered stone material. In either case, you're certainly going to enjoy the benefits that come with a starkly redesigned look that should fit into any minimalistic project without any real difficulties.
Double Hollywood Bevel Thresholds
Since double Hollywood bevel thresholds are used to separate rooms while offering a gentle curve on either side, they're an attractive option for those who want to ensure accessibility in any room design. You could find the same types of material in this style of the cut as well. Those who are interested in adding just a bit more visual texture without sacrificing the design ethos too much will want to take a look into a gentle natural stone, such as Crema Sahara Marfil.
Best of all, you can even find other styles of stone sculpts if you're at all interested in tying together a more complete floor plan without making things look too busy or complicated.
Single Hollywood Bevel Threshold
Travertine, especially when it lacks significant amounts of veins, has been a choice of minimalist designers in this category for quite some time. You might want to consider it if you're going with a Southwest type of color scheme since it has a somewhat muted tone that should still appear visually distinct enough to attract the eye of anyone who enters a room.
That being said, you might want to consider other types of materials as well if you're opting for a single Hollywood bevel threshold installation. This is especially true of anyone who wants to be sure that their choices are all going to vanish directly into the background.
Minimalistic Stone Threshold Designs
No matter what kind of decision you make, feel free to contact us online at Stonexchange so we can get you everything you need to finish your latest condo construction project. We always make sure to stock in bulk, so you're free to purchase huge numbers of thresholds if you need them so you can refinish an entire multi-unit dwelling or another major establishment.
Even if you prefer minimalism in design, you can always expect that the construction process will come with some unforeseen problems after all.