Absolute Black Granite Thresholds- Standard Double Bevel
Absolute Black Granite Thresholds- Standard Double Bevel
Polished finishes offer a professional look to any flooring piece, which might be why Absolute Black Granite thresholds have become so popular. Each is made from real natural stone, which offers an attractive look while still being easy to clean. Their stark monolithic appearance should fit in with almost any kind of interior design ethos. It's especially fitting for those who are using a mid-century modern layout and want materials that offer a matching aesthetic.
Benefits Of Standard Double Bevel Thresholds
As their name suggests, these thresholds feature a ¼"x¼" bevel on both of their long sides. They're a relatively neutral piece of stone that can fit into almost any area, and they're offered in a variety of stock dimensions. Crates of 100 or 200 two-inch thresholds that measure 2″x36″⅜" are provided as well as 50 counts 4″x36″x⅝" packages. Similar 5″ and 6″ options are also offered in that same 50 count package, which has made them an attractive option for those managing larger construction and reclamation projects. Home improvement centers and hardware store distributors may wish to purchase a healthy number of these and then part them out to their clients on a smaller basis.
Projects will occasionally call for Black Galaxy granite or China Black granite standard double bevel thresholds. In either case, these should work just fine. Essentially, all of these materials are made from the same stone and provided under different names. Those who want matching window sills can invest in 74″ as well as 37″ sills that are made from the same material. This may help to provide a rather uniform look throughout a bathroom or commercial restroom.
Unlike many other types of materials, these thresholds have such a neutral yet attractive look that they can fit into both commercial and consumer residential projects equally as well. Those who need thresholds cut to differing specifications may find a number of other Absolute Black granite options, which can further help to provide uniform-looking floors throughout a project.
You could get standard bevel pieces for some rooms and then use double Hollywood bevels in other areas that need a different shape. All of them will feature that great polished finish, so they should meet the needs of even the most aesthetically pleasing layout. There's a reason that these are often recommended for use in higher-end developments.
Installing Aesthetic Granite Thresholds
Polished granite is relatively easy to keep clean, which is essential when you consider that people are going to walk on it. Others might be concerned about durability, which is another area where this material is deemed to be superior.
Hard granite is quite a durable stone, and it should last quite a long time. That's why so many remodeling experts will actually install them in existing homes when they're redoing the rest of the layout. That being said, you might find that they work equally well in some types of hospitality industry bathrooms as well.
Invest in Black Granite With StoneXchange
Several different sizes of material cut with a standard double bevel are available from StoneXChange. You shouldn't have any difficulty finding something that fits your latest project.
When you're ready to learn more about these viable pieces of natural stone, make sure to contact our team online. StoneXChange will answer all of your questions about good matches for thresholds.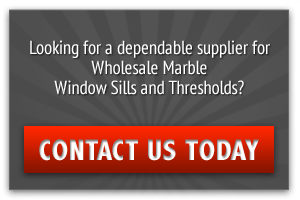 | | |
| --- | --- |
| Product: | Threshold |
| Bevel: | Double Standard |
| Material Name: | Absolute Black |
| Material Type: | Granite |
| Finish: | Polished |
| Color: | Black |
| Notes: | 1/4″x1/4″ Bevel on 2 long sides |
| | Stock Dimension | Packing Quantity |
| --- | --- | --- |
| 2" Thresholds | | |
| | 2"x36"x3/8" | 100 or 200 |
| 4" Thresholds | | |
| | 4"x36"x5/8" | 50 |
| 5" Thresholds | | |
| | 5"x36"x5/8" | 50 |
| 6" Thresholds | | |
| | 6"x36"x5/8" | 50 |