Concrete Gray Engineered Stone Shower Curb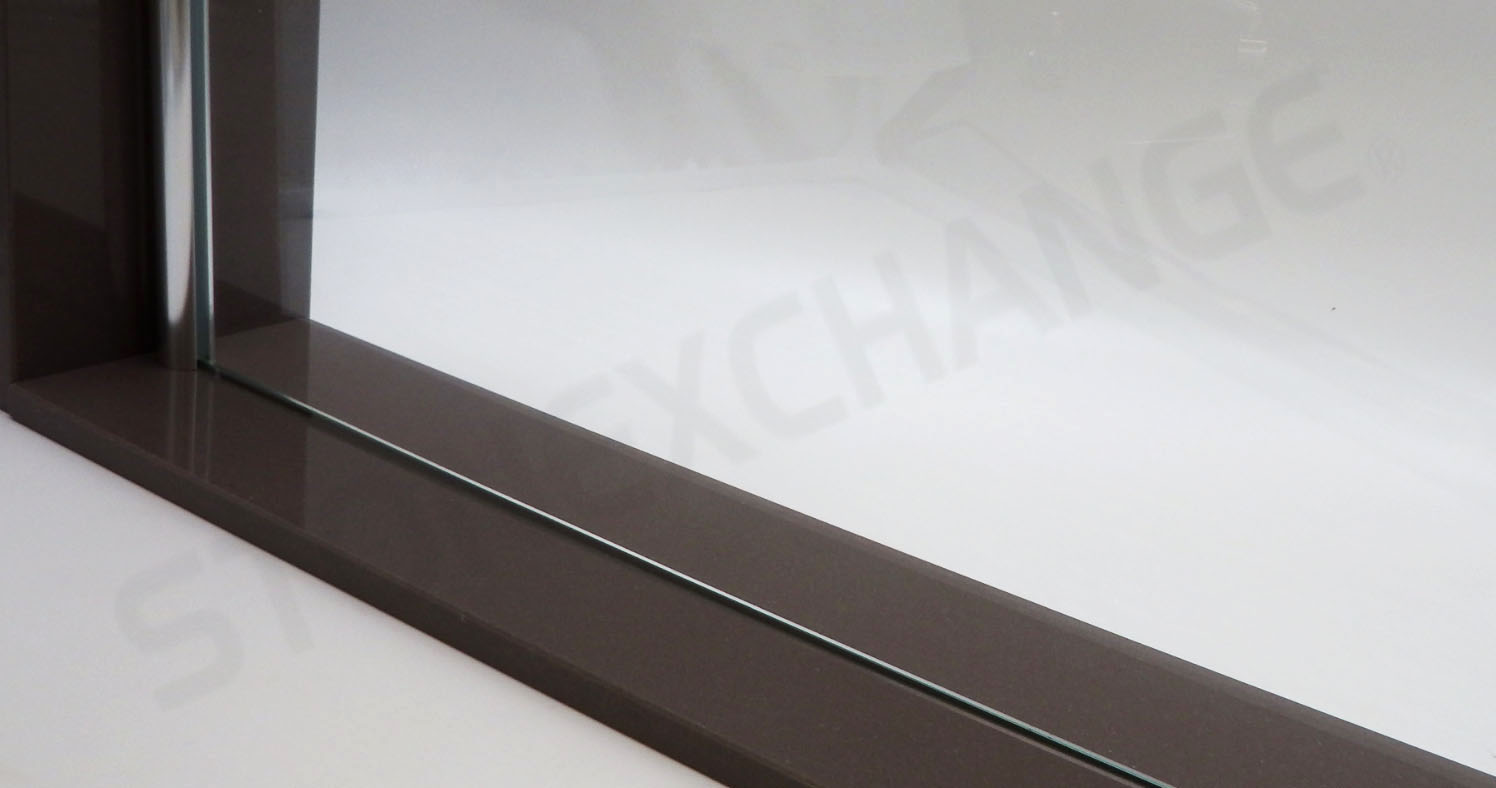 Concrete Gray Engineered Stone Shower Curb
Investing in a set of concrete gray engineered stone shower curbs is investing in your subsequent reclamation or design project. These offer a slick uniform look that's extremely professional, which is why so many people prefer to use them in modern and postmodern bathrooms. 
Using engineered stone instead of other materials ensures that your shower curb won't absorb water or corrode away. With a shiny finish, these shower curbs should simply wipe clean as moisture and other debris simply won't be able to penetrate them the way that it might get into any more porous material.
Stock Dimensions Of Shower Curbs
Two different options are available. The options should help ensure that you get exactly the size you're seeking. Curbs that measure 4x36x⅝" come in boxes of 100, as do ones that measure 6x36x⅝", so you have your pick. These curbs should be easy to fit into any area that needs pieces of these stock dimensions. Since STONEXCHANGE is both a manufacturer and a wholesaler, we're able to offer them at an easier price scale than many other organizations.
That should give you the freedom to get exactly as many as you want. You can continue to order packages of 100 until you reach the number of engineered stones that you need to get the job done. That should satisfy the needs of even those putting up subdivisions where they have to have the bathrooms in each construction project match. 
The options are also a great fit for those in the hospitality industry putting up luxury developments and retorts. Install these curbs in each shower, and they'll look much more attractive than if you had used something that didn't feature stone.
Engineered stones have certain benefits associated with them, including low rates of water absorption. Best of all, it should prove to be quite durable. While synthetic materials might not always be known for lasting a long time, these stones are essentially the same internally as natural ones. That means that you can expect longevity out of these heavy-duty shower curbs despite their fancy appearance.
Matching Shower Curbs To Your Next Project
Interior designers, and those who manage home improvement stores and hardware retailers, will undoubtedly want to keep concrete gray engineered stone shower curbs in mind. These have a modern look and feel that's hard to beat with anything else. 
On top of that, they have a neutral color that should pair well with almost anything. You may want to consider using the curbs with other stones or even equally neutral walls. This somewhat low-key look has helped establish them as an excellent pick for those in the hospitality market.
Locate Your Ideal Engineered Marble At Stonexchange
We're always working to keep up with the latest trends at STONEXCHANGE, and we know that many of you have asked for these engineered stone curbs to finish off high-end projects. That's why we've done our best to offer them in different sizes.
Contact us today for more information on the best stones for your projects. To learn about natural stone options from Stonexchange, click to download our online catalog.