Absolute Black Granite Window Sills
Absolute Black Granite Window Sills
Black window sills are striking and that have a very professional look that goes with all types of both modern and vintage decor. Those who are looking to bring back the contemporary look of the 1980s will appreciate it just as much as contractors who are doing their best to give everything an extremely futuristic look. That's why so many people are turning to black window sills as a way to dramatically improve their properties and add value to them.
Absolute Black Granite is a natural granite. Absolute Black Granite Window sills are also available as double beveled curbs in 6″x74″ size. This product works well for projects specified with China Black and Black Galaxy Granite Window Sills. Contractors and home improvement stores that are asked to stock either of these kinds of material can usually use Absolute Black stone without any difficulties resulting from the switch.
Matching Black Exterior Windowsills
In general, stone windowsills are used inside while other types of material like vinyl are used on the exterior of a property. It can be a pain to make a choice about what sort of material to use inside if it's not easy to simply match the exterior color to any given piece of material. Absolute Black granite windowsills are easier to work with in this case because they provide a good contrast. Say you had a blue house with white trim.
Black window sills would look great inside, because they'd provide such a striking contrast. Absolute Black granite is dramatic enough that it can spice up almost any area, but it's a pure and neutral stone so it isn't going to distract from nearly any other kind of decorative project someone might plan. That's why corner soap shelf caddies and shower curbs made from the same material are also on the market.
As was previously mentioned, Absolute Black is more or less the same stone as Black Galaxy granite. This is essentially the same piece that's marketed under another name, and it usually comes with quite a markup to match. By opting for Absolute Black in 50 count packages, project managers can slash the costs associated with this type of stone. Those who are interested in coming up with more innovative uses might even want to look over our product showcase for some additional examples of how this stone can fit into both residential and commercial projects.
Commercial & Home Granite Windowsills
High-end residential projects can make great use of Absolute Granite, which is a very durable stone. Granite is extremely tough and it's unlikely that it would normally wear out during the normal lifespan of a home or even over the time period that a commercial bathroom would be used. They come with a polished finish, which makes them surprisingly easy to clean.
End-users can simply wipe them off, which helps to once more add value to a project. Construction managers are often looking for ways to increase the dollar amount of a certain change, which makes these windowsills ideal for those who are attempting to flip an existing property by making some renovations. 
Invest In Black Granite From StoneXChange
 The crew here at STONEXCHANGE has done their best to come up with a wide variety of color-matched stones.
Do you want more information on how Absolute Black granite windowsills or other pieces could help them with their building needs? Please contact StoneXChange online today.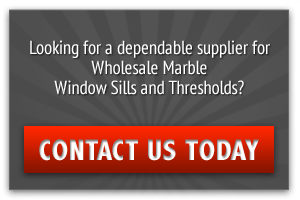 | | |
| --- | --- |
| Product: | Window Sills |
| Material Name: | Absolute Black |
| Material Type: | Granite |
| Finish: | Polished |
| Color: | Black |
| Notes: | Absolute Black Granite is a natural granite. Absolute Black Granite Window sills are also available as double beveled curbs in 6"x74" size. This product works well  for projects specified with China Black and Black Galaxy Granite Window Sills |
| | Stock Dimension | Packing Quantity |
| --- | --- | --- |
| 74" Sills | | |
| | 74"x6"x5/8" Absolute Black Sill | 50 |
| | 74"x6"x5/8" Curbs Absolute Black Sill | 50 |
| 37" Sills | | |
| | 37"x6"x5/8" Absolute Black Sill | 50 |