Carrara Marble Window Sills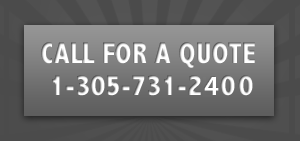 ---
Product: Window Sills
Material Name: White Carrara
Material Type:  Marble
Finish: Polished
Color: White / Gray
Carrara White is natural marble. Its white background and gray veining blends with both modern and classic designs. Therefore it is the most common and the standard marble window sill in the market. This product is very similar and easily works and replaces window sills projects specified with Georgia White Marble, Alabama White Marble, Cherokee Marble, Vermont White Marble, Carbonia Marble, and Oriental White Marble.
One of the best aspects of working with this type of marble is the fact that it offers the look that most individuals think of when they hear the word marble. If you're used to seeing pictures of beautiful ancient Roman monuments that have stood the test of time, then you more than likely have a habit of thinking of some form of Carrara yourself.
That makes it a great fit for almost any kind of project. You can use it for sills in front rooms, kitchens, and even the WC.
As a result, cuts of Carrara White are now offered in a wide variety of sizes.
Carrara White Marble Sill Dimensions
You should be able to get a specific off-the-shelf package without having to wait for anyone to make specialty cuts. Contractors who need to buy sills in boxes of 50 can find their preferred packing quantity in both the 74″ and 56″ inch sizes.
There are also 100 sill packages in either size, which is useful for those who plan on doing any major remodeling projects. Imagine that you need to handle the construction of an entire subdivision. How many window sills would each structure need?
More than likely, every home was going to need several. On that scale, you might end up with a need for literally thousands of pieces.
Fortunately, you'll be able to get that many if you work with a quality wholesaler. Each piece will also come polished, which makes it easier to keep clean for the final owner of the property that you're working on improving.
Carrara's Legendary Durability
Once the stone is polished, it offers an excellent appearance that's easy for owners to remove moisture from. In most cases, all it takes is a simple wipe up with a dry cloth.
In fact, this will normally restore white Carrara marble window sills to their original appearance even if they've gotten rather dirty. There's very little maintenance involved in keeping this kind of piece in a home, which is excellent news for new homeowners who might not be able to invest a great deal in special cleaning solutions.
Think back to those ancient monuments that you might have gazed upon in the past. They're still standing after all these years. In many cases, they've weathered not only storms but major earthquakes.
In spite of this, they don't look bad for buildings that are literally thousands of years old. That's because of how durable Carrara marble is. When you install a window sill made of this famous material, you can expect that it's going to stick around for a very long time.
In fact, it might outlive the house itself depending on how well it's cared for.
How Many White Carrara Sills Should You Order?
The typical order for White Carrara Marble Sills is 50 – 100 units and less than 1,000 a month for tile stores, builders and developers. If you need more than that, then you'll need to ask about our large flooring containers that carry 2,000 to 3,000 pieces of marble sill.
One thing to keep in mind when ordering your supply of White Carrara Marble Sills is that it takes Stonexchange approximately 2-3 months to import our products from our overseas quarry. This includes production and freight time. Knowing the frequency in which our marble sills come in will give you a better idea of when to place your next order.
Ordering Carrara Marble Window Sills that Last
Regardless of what your project specifically calls for, there's a good chance that traditional White Carrara will work nicely for it. Contact us online as soon as you've calculated your project's requirements. We'll be able to hook your organization up with the pieces they need for success.
| | Stock Dimension | Packing Quantity |
| --- | --- | --- |
| 74" Sills | | |
| | 74"x18"x5/8" Marble Sill | 50 |
| | 74"x12"x5/8" Marble Sill | 50 |
| | 74"x11"x5/8" Marble Sill | 50 |
| | 74"x10"x5/8" Marble Sill | 50 |
| | 74"x9"x5/8" Marble Sill | 50 |
| | 74"x8"x5/8" Marble Sill | 50 |
| | 74"x7"x5/8" Marble Sill | 50 |
| | 74"x6"x5/8" Marble Sill | 100 |
| | 74"x5"x5/8" Marble Sill | 100 |
| | 74"x4 1/2"x5/8" Marble Sill | 100 |
| | 74"x4"x5/8" Marble Sill | 100 |
| | 74"x3"x5/8" Marble Sill | 100 |
| 56" Sills | | |
| | 56"x10"x5/8" Marble Sill | 50 |
| | 56"x9"x5/8" Marble Sill | 50 |
| | 56"x8"x5/8" Marble Sill | 50 |
| | 56"x7"x5/8" Marble Sill | 50 |
| | 56"x6"x5/8" Marble Sill | 100 |
| | 56"x5"x5/8" Marble Sill | 100 |
| | 56"x4 1/2"x5/8" Marble Sill | 100 |
| | 56"x4"x5/8" Marble Sill | 100 |
| 37" Sills | | |
| | 37"x6"x5/8" Marble Sill | 100 |
| | 37"x5"x5/8" Marble Sill | 100 |
| | 37"x4"x5/8" Marble Sill | 100 |