Euro Beige Window Sills
Euro Beige Window Sills
Do you need a windowsill that's going to stand out yet not look garish? If that's the case, then Euro Beige window sills are one of your best bets. They have a great neutral tone that looks really professional without appearing too loud. At the same time, however, they could never be called boring because their trim and polished finish is more than enough to lend an air of prestige to almost any setting.
Euro Beige windowsills are a great alternative to many of the other styles that you might have otherwise chosen. You'll find that it works equally as well in both commercial and residential projects, thus further cementing its reputation as a flexible stone.
Euro Beige Natural Stones
Since Euro Beige windowsills are made of a sort of limestone, they're considered completely natural. Their unique look and color makes them quite a good pair for Mocha Creme pieces as well as those made from other types of limestone like Crema Europa. 
Those who are trying to create a more uniform layout for specific types of rooms might want to look into these as potential pairings. On the other hand, those who already have their properties filled out with them are invited to take a look at Euro Beige pieces in our product showcase because there's a good chance that they can work well together in the same environment.
When you first take a look at a Euro Beige stone, you might think that it's quite simple. However, the subtle lines and complex patterns become more apparent the closer you get to the stone. While each of these comes complete with a polished finish, the fact that they boast these kinds of designs give these windowsills a textured look that's hard to replicate with any other type of material. It's got a sort of detailed look that's almost 3D in nature.
Contractors or home improvement warehouse managers who need a large number of these stones can order 37″ sill in 100 count packages. Sills measuring 60″ and 74″ are offered in a convenient 50 count size, which makes it possible to easily ship them. You shouldn't have any difficulty matching them to most standard residential window sizes due to the fact that these dimensions are offered. For that matter, many might also find that these are are suitable for many commercial developments as well.
Fit StoneXChange Euro Beige Window Sills into Any Situation
Since the crew here at STONEXCHANGE does their best to meet the competing needs of various organizations, we've long promoted Euro Beige windowsills. Due to the fact that they're so neutral yet equally complex, you shouldn't have much difficulty matching them into almost any layout as long as the dimensions of the window in question match up.
 Download our online catalog or contact us online for more information about the best way to incorporate these into your projects. Contractors who have to manage a large number of properties simultaneously might find this an extremely attractive option since the stone can be incorporated into countless types of decor without needing to refactor any part of the existing design specifications.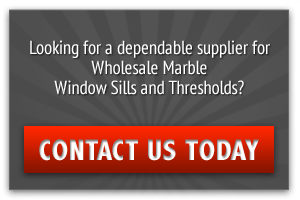 | | |
| --- | --- |
| Product: | Window Sills |
| Material Name: | Euro Beige |
| Material Type: | Limestone |
| Finish: | Polished |
| Color: | Beige |
| Notes: | *Also available in curbs (2 long sides finished double beveled in all sizes) |
| | Stock Dimension | Packing Quantity |
| --- | --- | --- |
| 74" Sills | | |
| | 74"x6"x5/8"Euro Beige Stone Sill | 50 |
| | 74"x6"x5/8" Euro Beige Stone Shower Curbs* | 50 |
| | 74"x5"x5/8" Euro Beige Stone Sill | 50 |
| | | |
| | | |
| 60" Sills | | |
| | 60"x6"x5/8" Euro Beige Stone Sill | 50 |
| | 60"x6"x5/8" Euro Beige Stone Shower Curbs* | 50 |
| | 60"x5"x5/8" Euro Beige Stone Sill | 50 |
| | 60"x5"x5/8" Euro Beige Stone Sill | 50 |
| 37" Sills | | |
| | 37"x6"x5/8" Euro Beige Stone Sill | 100 |
| | 37"x5"x5/8" Euro Beige Stone Sill | 100 |