Pure White Window Sills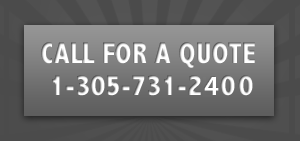 ---
Product: Window Sills
Material Name: Pure White Thasoz
Material Type: Engineered Stone
Finish: Polished
Color: White
At Windowsills, we are committed to making the best stone products for Window Sills and thresholds. Our mission is to provide you with the most aesthetically pleasing stones out there so that your business, home, and spaces can look first-class.
Pure White is an engineered stone made of glass and resin. Its a perfect white product with no other veins or spots. This makes it a very unique bright product preferred by high end projects. It has zero water absorbency. It looks very similar to and easily replaces projects with Thassos marble window sills.
White Marble Window Sills
Our most versatile engineered stone yet, Pure White Thazoz will go with any type of flooring and various colors. It looks great as a window sill because due to its clear color light will bounce off and illuminate your room with splendor.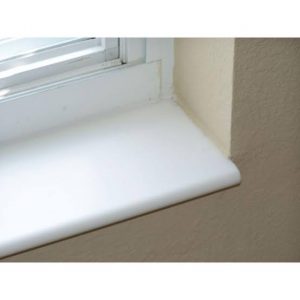 Highly durable just like natural stone. Will not absorb humidity avoiding moss and damaged caused by water. If you are using this stone as a window sill and rainwater gets inside you will have no problems because the stone will remain unaffected. You can simply wipe it down with a cloth to absorb the water.
Benefits of Engineered Stones For Your Window Sills
The benefits of getting this engineered white stone instead of marble is an economical and sustainable element. One must always weigh the outcome before committing to a product and implementing it into your home and business forever.
Why Engineered Stones Are Economical?
You won't have to invest in cleaning products because this stone is splendidly polished. Since it doesn't absorb water, it will not rot and you won't have to invest any money in its rehabilitation or reconstruction.
Why Marble Stone is Sustainable?
Cleaning products tend to have harsh chemicals that may negatively impact the health of your family, pets and the environment. Plus, we didn't have to drill for the marble which can impact the lives of the animals that live around the marble mines due to noise pollution and displacement. 
Carrara White is also a very similar stone to White Thazoz. We recommend it for bathroom tiles, kitchen countertops, and thresholds. 
It is important to have a clear color such as this one for a threshold because your visitors will be able to clearly identify when they are crossing into a different room, and be able to watch their step, avoiding tripping or falling due to the elevated threshold.
Get Pure White Thassos At Windowsills
Windowsills is dedicated to supply you with the best stones in the market so that your home can look just as you have dreamed it would. Thresholds and windowsills have an important function in the home and we must not overlook the small details when constructing our homes because they will form part of the house continuously. 
Contact us if you are interested in finding out a quote for this pure white stone for your window sills. If you have any questions or comments please refer to our online platform and we will get back to you as soon as possible. 
---
| | Stock Dimension | Packing Quantity |
| --- | --- | --- |
| 74" Sills | | |
| | 74"x18"x5/8" Pure White Window Sill | 50 |
| | 74"x10"x5/8" Pure White Marble Sill | 50 |
| | 74"x8"x5/8" Pure White Window Sill | 50 |
| | 74"x6"x5/8" Pure White Window Sill | 50 |
| | 74"X6"x5/8" Pure White Window Curbs* | 50 |
| | 74"x5"x5/8" Pure White Window Sill | 50 |