Pure White Engineered Stone Shower Curb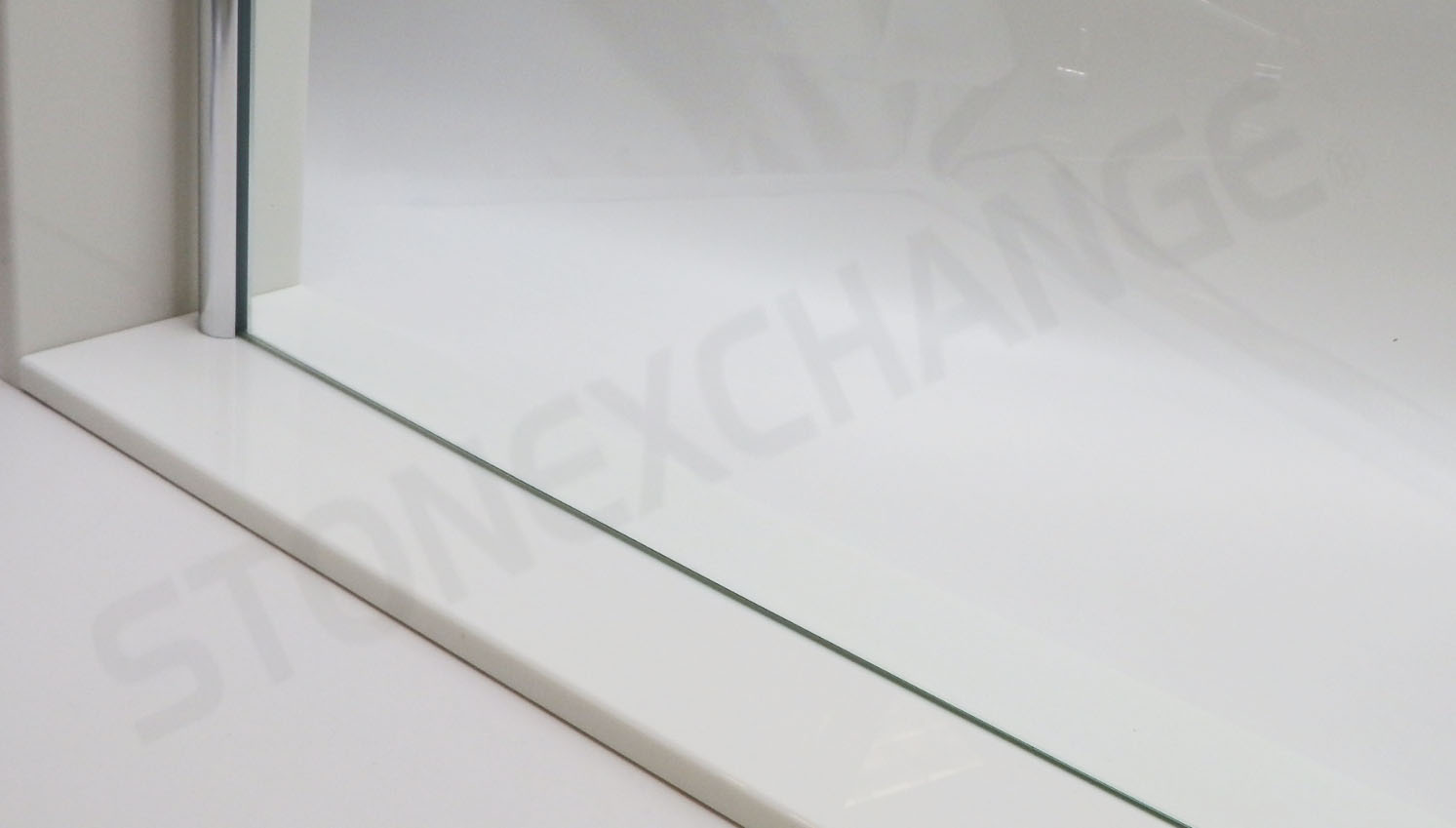 Pure White Engineered Stone Shower Curb
Do you want a shower curb that's really going to give your next project a neat and trim look? Pure white engineered stone shower curbs are an excellent way to do just that. Also called an agglomerated stone, engineered stone shower curbs are a solution for luxury aesthetics. Many have a resin adhesive binding varieties of crushed stone. Since they're offered in a standard four inch size, you should be able to fit them into almost any type of arrangement. 
They work equally well with same or opposite hue pieces, especially in situations where you want to make a particular piece of stone serve as a decorative accent. Then you can embellish a kitchen, bathroom, or other space, with an item that stands out in the home. Browse our stone shower curbs to see if they match your project.
Benefits Of Engineered Stone Technology
Unlike natural pieces, engineered stone is essentially a composite material made out of various types of crushed minerals that are then held together by applying an adhesive. In many situations, you want to avoid synthetic materials, but this is one case where the engineered solution has some real advantages associated with it. Most notably, it doesn't have much in the way of water absorption, which is great when being used as a shower curb.
The 36″x⅝" stock dimension size gives designers the freedom to use them in most showers that meet standard specifications. At 50 pieces per package, there should be more than enough for even those who want to use them to stock home improvement stores. Those who want to do so will also want to consider pure white soap shelves, which are made from the same matching material. You can create a harmonic atmosphere with such sets and increase a home's value. 
Developers and contractors who want to be sure that everything in any bathroom they finish matches will more than likely want to purchase these pieces together in order to make it that much easier to keep a single consistent design ethos. Those who have existing layout plans will certainly appreciate that fact.
Matching Pieces Of Engineered Stone
Owing to the fact that you can use pure white engineered stone in any place that you'd use a traditional shower curb, you shouldn't run into any difficulties matching it with other pieces. They are designed for convenience paired with beautiful aesthetics. 
Those who are interested in working with this kind of material may wish to check out concrete gray shower curbs as well. Grey is a welcoming neutral. These should suit the needs of many who are looking for the technological advantages in another hue. 
Add Glamour To Bathroom Shower Systems With StoneXChange Shower Curbs
Our collection of natural pieces at StoneXChange are complimented by a handful of engineered solutions. We know that the right material can dress up any project. 
When you're ready to learn more about the many ways to work these shower curbs into your projects, make sure to contact our team online.