Wholesale Stone Thresholds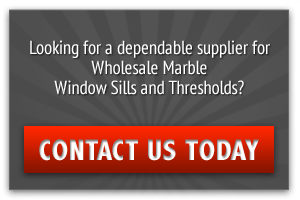 Absolute Black Granite Thresholds-
Double Hollywood Bevel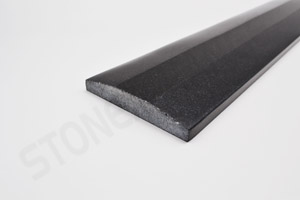 Absolute Black Granite Thresholds-Single Hollywood Bevel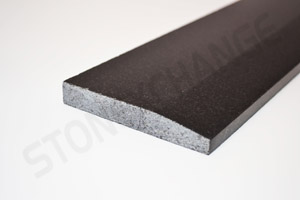 Absolute Black Granite Thresholds-
Standard Double Bevel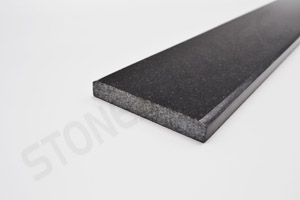 Crema Marfil Thresholds-
Double Hollywood Bevel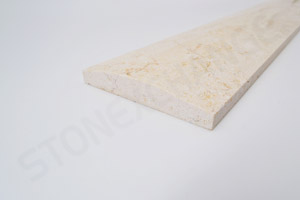 Crema Marfil Thresholds-
Single Hollywood Bevel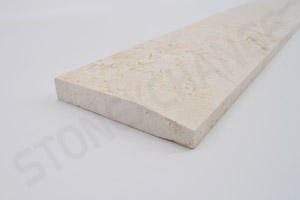 Crema Marfil Thresholds-
Standard Double Bevel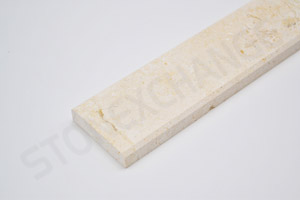 Nuevo White Carrara Thresholds-
Double Hollywood Bevel
Nuevo White Carrara Thresholds-
Single Hollywood Bevel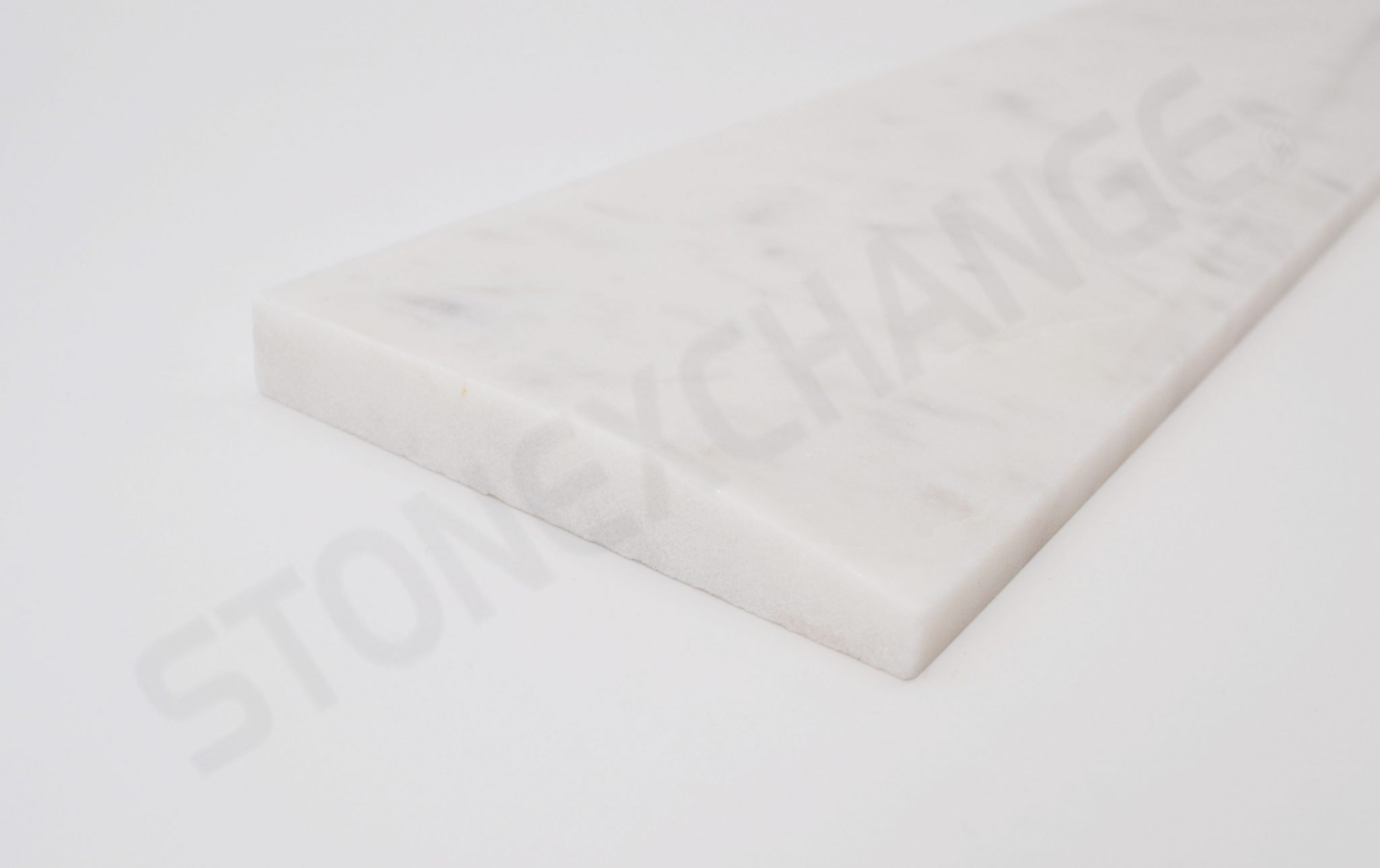 Nuevo White Carrara Thresholds-
Standard Double Bevel
Pure White Thazoz Thresholds-
Double Hollywood Bevel
Pure White Thazoz Thresholds-
Single Hollywood Bevel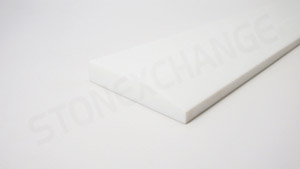 Pure White Thazoz Thresholds-
Standard Double Bevel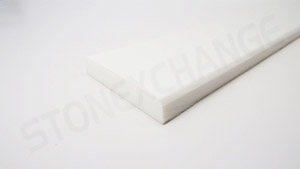 Travertine Thresholds-
Standard Double Bevel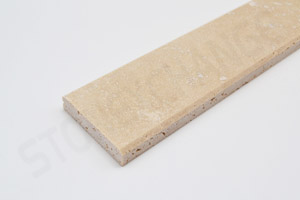 Marble Thresholds
Contractors and property developers need to have a large number of thresholds on hand at any given time, which is why you'll want to buy wholesale thresholds. Buying thresholds on a wholesale basis is far more affordable and effective than buying them in any other way. You can place orders for some quantity of 50 or 100 count boxes, which will normally constitute a sufficient number of thresholds to finish most kinds of construction projects.
Since you get your whole order at once when you buy wholesale thresholds online, you can be certain that everything you install in your next construction project is going to match. You won't have to worry about running out of a particular material and using some sort of substitute. 
Benefits Of Buying Wholesale Thresholds
Our crew is always ready to take on new customers, and since we represent a group that acts as both a manufacturer and a wholesaler, we usually can offer the best price on any given piece of stone when ordered in a bulk size. Even someone who plans on just flipping a few houses might actually need a healthy amount of stone thresholds, which makes the ability to buy wholesale ones in bulk a real positive boon for those in the industry.
Availability is another big benefit of wholesale threshold shopping. Both natural and engineered stone options are available, which means that you can buy wholesale thresholds that correspond to your organization's specific needs. At times, you might receive a spec sheet that asks for an expensive stone and wouldn't be able to purchase many pieces of it due to budget constraints. 
Since our team goes directly to the source, we're able to offer many stone thresholds under other names that are made from essentially the same exact material and feature the same finish as other manufacturers. That means you can finish your project without worrying about where you'd get a particular threshold.
Polished natural stone thresholds boast a fit and finish that's hard to duplicate with any other kind of material. Retailers and home improvement stores often find it difficult to keep them in stock for precisely that reason. If you represent either of these kinds of organizations, then we invite you to have a look at everything we have to offer. It makes sense to place large bulk orders if you plan on parting material out to your customers.
Buy Wholesale Stone Thresholds For Your Next Project At StoneXChange
At STONEXCHANGE, our team has made it possible to buy wholesale marble thresholds without even having to leave home, though you're always invited to visit our showroom. While we're always open to those who need to have something cut to exact specifications, there's also a very good chance that one of our many existing options would fit nicely.
All you have to do is take a few moments to figure out how many thresholds you're going to need. Chances are that the number you come up with is far greater than what you could comfortably buy from a retail operation. Once you're ready, contact our team online and they'll be happy to get you the material you need for your next project.