White Carrara Corner Shelf Shower Caddy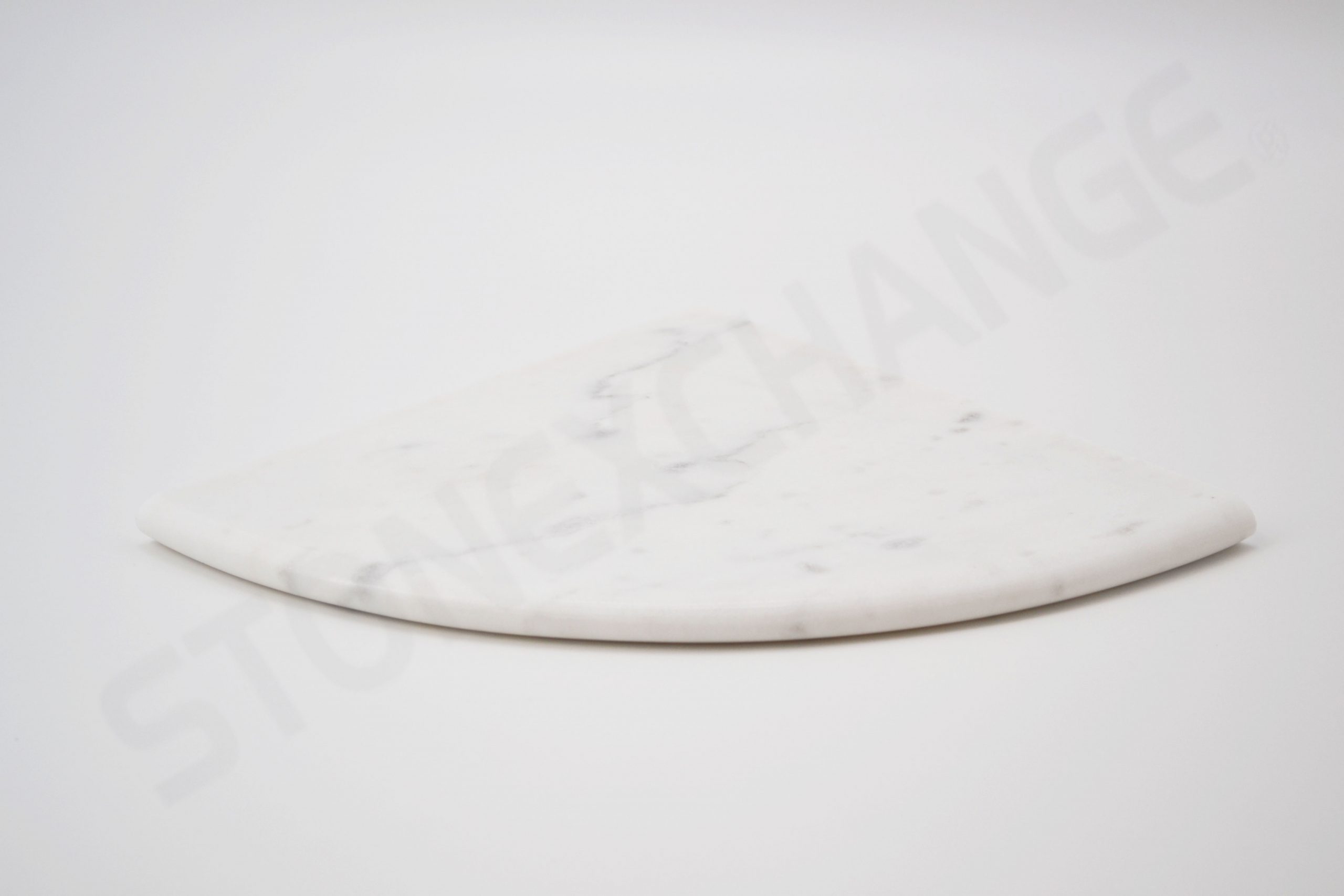 A white Carrara corner shelf shower caddy is an excellent option for a stylish and functional caddy. You get luxury and longevity paired with a household staple color.
 A shower caddy is a must-have for any shower. It's the perfect place to store all shower essentials. That's why you need to choose one with care.
The natural stone of the Carrara corner shelf shower caddy gives it a natural, rustic look that many home contractors appreciate. It also has a functional design, with a corner shelf that can store shampoo, conditioner, soap, and other shower essentials.
These caddies are made from natural stone and feature a sleek, contemporary design that will complement any bathroom decor. Plus, they come with mounting hardware, so installation is quick and easy. They are also available in several different sizes, so you can find the perfect one that matches a nice home.
Why Invest In White Carrara
Carrara is a versatile natural stone used for various household renovations. It has a natural look and feels that many homeowners appreciate, and it comes in several different colors so that you can find the perfect one for any bathroom. 
Plus, Carrara is a durable natural stone that can withstand heavy use. It's also easy to clean and maintain, making it an excellent choice for busy homeowners. And because it's a natural stone, it will add value to a client's home and last for years. So if you're looking for a beautiful, durable natural stone for your next renovation project, Carrara is a perfect choice.
Choosing A Corner Shelf Caddy For A Luxury Home
When choosing a shower caddy for a client's luxury home, you'll want to consider a few different factors. First, you'll need to decide what type of caddy you want. Various options are available, including corner shelves, hanging caddies, and freestanding caddies. 
Next, you'll need to decide on the material. Most caddies are made from plastic or metal, but you can also find caddies made from natural stone or other materials.
Finally, you'll need to decide on the size and style of the caddy. You'll want to choose a large caddy to store essentials, but not so large that it takes up too much space in the shower. And you'll want to choose a style that complements the bathroom decor. 
If you're looking for a luxurious shower caddy that meets all these criteria, a Carrara corner shelf shower caddy is a great option. It's made from natural stone, so it's durable and stylish. And it comes in several different sizes to find the perfect one for any homeowner's needs.
Find Your Natural Stone Shelves At StoneXChange
StoneXChange is one of the top sources of marble, granite, and other stone shelves fit for any shower. We own our quarries, allowing us to deliver on quality control and reliable delivery times. 
To find out more about shower corner shelf options, contact us today. StoneXChange is ready to answer your questions about when to incorporate white Carrara in a new renovation.