Absolute Black Granite Shower Curb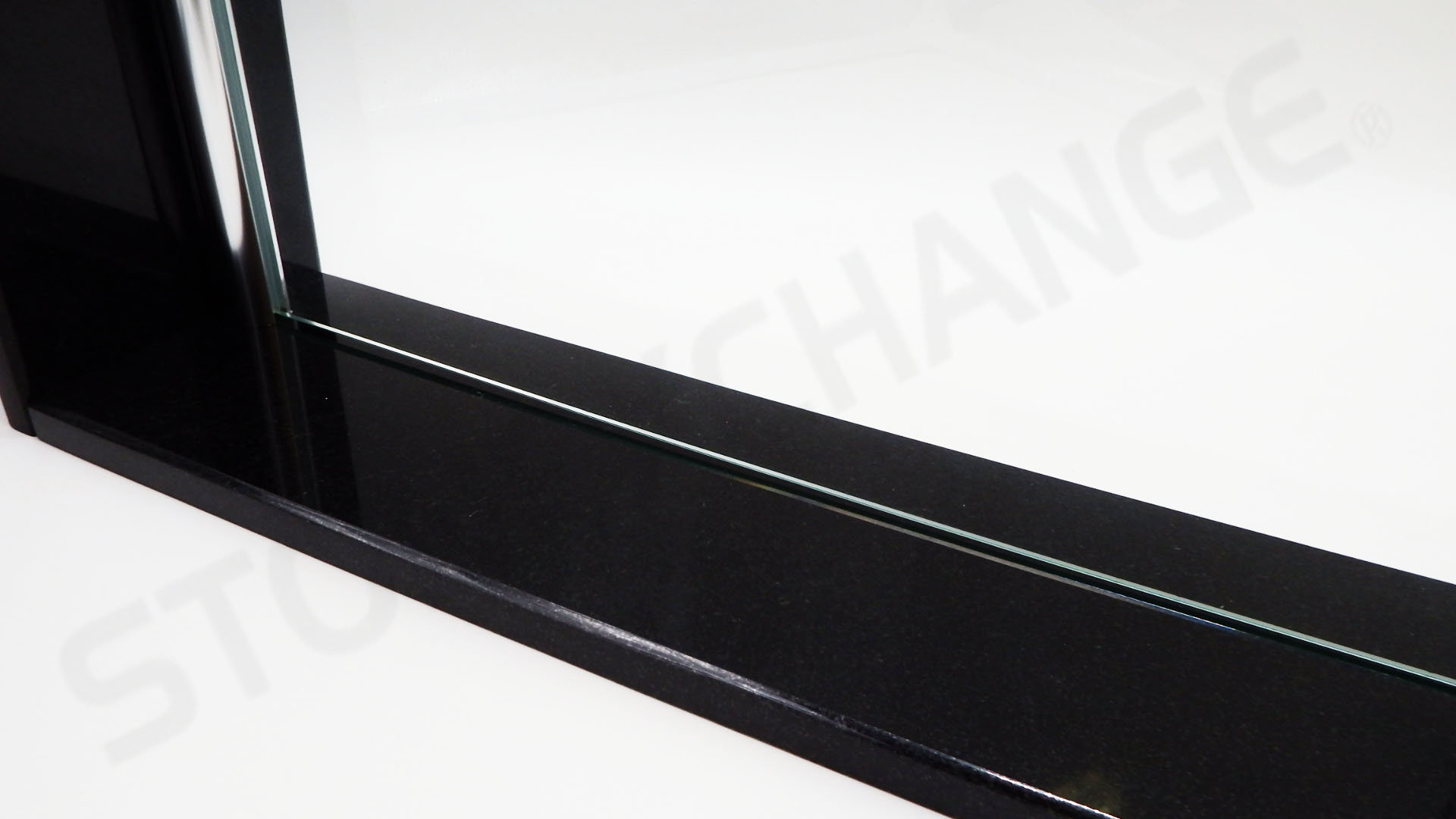 Absolute Black Granite Shower Curb
By going with Absolute Black granite as a material for your shower curbs, you can rest easy knowing that your next construction project is being finished with solid hardware. This granite is a hardened stone that's far more durable than most alternative types of finish.
Absolute Black Granite is polished and relatively easy to keep clean, so it should retain the same look for an extended period. That's made it an attractive option for those who want to make a bold, dramatic statement in a bathroom without having to sacrifice quality or stability.
Those looking for Absolute Black granite shower curbs don't have to search too long. Stonexchange has made sure to put together a substantial collection of these in several different sizes. You should be able to find all of the pieces you need right here.
Absolute Black Granite Shower Curb Sizes
Each of these curbs will come in four basic sizes. You can find 2″x36″x3/8″, 4″x36″x5/8″, 5″x36″x5/8″ or 6″x36″x5/8″ curbs, which should be more than enough for any type of construction project. These are also more than enough to stock warehouses or home improvement dealers because of the sheer size of the packages that they're sold in.
All 4″, 5″, and 6″ thresholds come in boxes of 50 pieces each. Meanwhile, 2″ ones are offered in either 100 or 200 piece boxes. That's an excellent deal for nearly any of these potential use cases.
All of these pieces of Absolute Black consist of natural granite. At times, you'll see project managers specify the use of China Black or Black Galaxy granite.
In both cases, you could use Absolute Black granite shower curbs without any difficulty because the stones are more or less the same. Differing names simply specify them. Over time, you might consider stocking like pieces such as black granite windowsills so you could put together matching rooms.
Naturally, there are various Black granite thresholds, which should match these shower curbs very well. Those who want to go for a completely uniform look should undoubtedly appreciate the overall appearance.
At the same time, don't count out Concrete Grey shower curbs either, since these engineered stones are at least somewhat related. When it comes to making a dramatic statement, though, Absolute Black granite shower curbs with a full polished finish can't be beaten. The chances are that it shouldn't even be that difficult to provide the correct fitment for them.
Fitting Absolute Black Curbs To Your Projects With Stonexchange
In many circumstances, A Stonexchange bulk package should prove appropriate for many occasions. Our organization can provide bulk supplies because we cut and shape the stones and ship them, thus cutting out any intermediary steps.
Take a few moments to jot down the sizes you need, and you'll probably realize that one of these stock dimensions is perfect for your specific situation. Anyone with any particular concerns is encouraged to use our online contact form to learn more about the various options that are currently available.