Emperador Light Brown Marble Corner Shelf Shower Caddy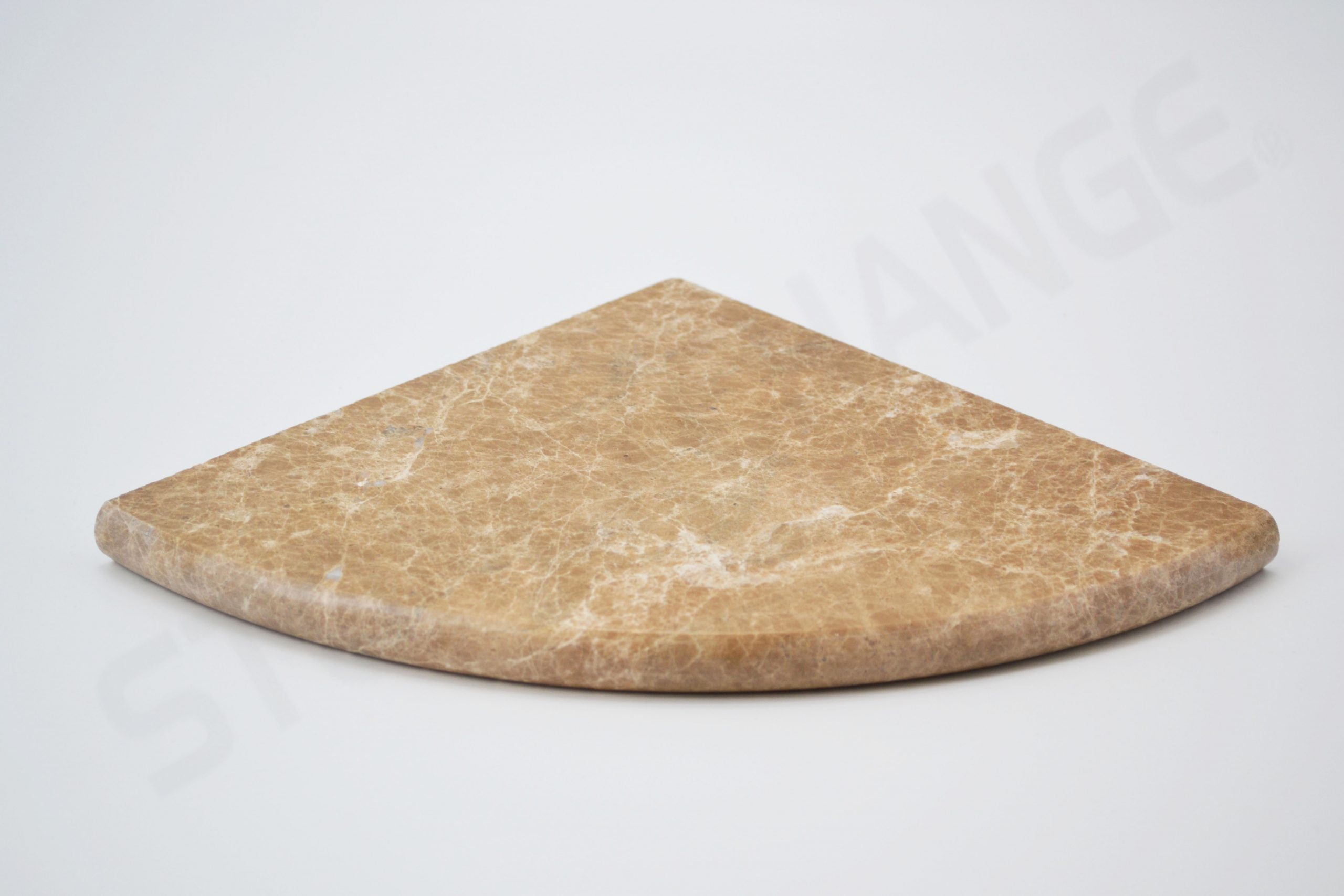 Emperador Light Brown Marble Corner Shelf Shower Caddy
Emperador Light Brown marble makes ideal corner shower shelf caddies because of its fine polished finish, which makes it relatively easy to keep clean. Property owners will appreciate the fact that it doesn't normally lose its luster over time, which is one of the big reasons that contractors and interior decorators have opted to work with this specific material. 
Anyone who wants to match an existing layout when doing restoration work will want to consider this stone. What separates Emperador pieces from others is the fact that these are instead designed with hue matching in mind.
Benefits Of Emperador Light Brown Marble
Perhaps the biggest benefit of using this kind of marble is the fact that you get to take advantage of its rather unique grain. It has a sort of veined look that calls to mind other cuts of marble without copying their overall creamy look. 
Light brown isn't a hue that's at all hard to pair with window treatments or flooring, which has made it particularly attractive to those who have to manage higher-end developments where everything has to match regardless of what other specifications might be at hand.
Corner shelves are used for holding soap, shampoo and detergent when showering, which can get messy over a period of use. While contractors might not always consider the future use of a particular property, it's important to keep this in mind when laying out a shower stall installation. If there's any chance that someone is going to be regularly using your corner shelf in the future, then you want to use a high quality marble with a polished finish to be certain that it can stand up to the usage.
These are offered in several different sizes, which are all defined in terms of specific stock dimensions. Packing quantities depend on these dimensions, but they're all made to be sold in bulk regardless of how they're shaped. That means you can find plenty of pieces to keep on hand in order to stock even the most discerning of large development projects. Simply figure out how many showers you'll need to grout over and you'll know how many marble corner shelf shower caddies should be on hand at any given time.
Matching Hues & Finishes of Marble
Polished finishes are normally going to be your best bet when putting together a bathroom or general shower layout. They're normally easier to clean and wipe off than something like a matte finish, but at the same time, they're not going to look as sterile as other materials that are used in situations where you want to ensure cleanliness at all costs. In some cases, these might pair well with Travertine windowsills as well as other thresholds and saddles that boast a somewhat brown hue.
Invest In Corner Shelves At StoneXChange
Over time, StoneXChange has come across a number of different types of shelf shower caddy specifications. These were all done with different materials in mind. 
Take a few moments to look over your specifications sheets and then contact our team online. You can also download our catalog if you're looking for something special to finish off a major project.