White Carrara Marble Shower Curb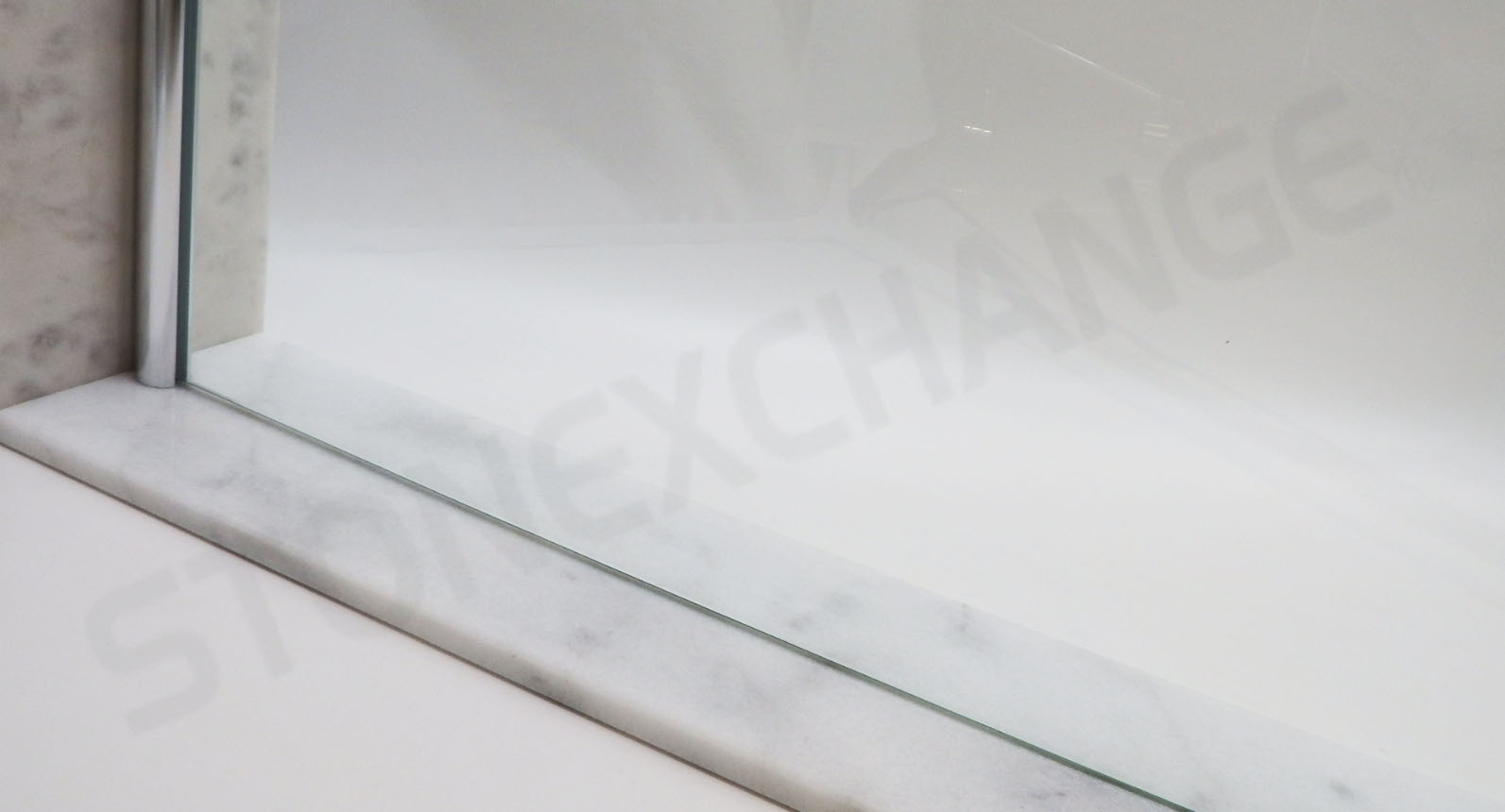 White Carrara Marble Shower Curb
Are you looking for shower curbs that are every bit as elegant as they are functional? If so, then look no further than these polished White Carrara marble shower curbs. They feature the unique white and gray color pattern that this material is known for, complete with light veins that give it a timeless look. 
The chances are that when people say the word marble, this color scheme comes to mind. Its polished finish won't hold dirt or debris, making it easy for future property owners to use and maintain. Those who manage home improvement centers, construction organizations, and interior design bureaus should have no difficulty fitting these pieces into a wide array of use cases.
White Carrara curbs are available in boxes of 100 or 200 depending on the measurement from StoneX change. Think of all of the ways that this highly adaptable stone can help you on your next major project.
Benefits Of White Carrara Marble For Showers
Carrara White is a beautiful stone and adaptable to a wide array of situations. The neutral marble tones tend to go with every type of decor, so you shouldn't have any difficulty getting it into the bathroom layout of your dreams. It's easy to clean, and it doesn't absorb any moisture as wooden parts would. That means that it can't become corroded the way metal parts do over time.
Since they're so highly durable and feature such a finely polished finish, these shower curbs won't require property owners to use harsh chemicals to clean them. They often just wipe clean, which might even make some view them as a more sanitary option than others. Other pieces of stone are even available, which have been cut into various shapes for your consideration.
Depending on the type of bathroom layout you're designing, you might want to consider a White Carrara windowsill to match the shower curbs. Others might be interested in various colors of thresholds to offer the best look possible. 
Think about what materials would be best for your project and the colors for the insides of each bathroom. These are often used in higher-end hospitality construction because of the fact that they offer such an aesthetically pleasing look.
Shower Curbs Offered In Bulk
Those who order 2″x36″x3/8″ stock can get packs of 100 pieces each are offered for 4″, 5″, and 6″ store It's easy to order a large number of additional units, thus providing you with all of the pieces necessary to finish significant construction orders. 
At the same time, you might want to order several boxes to provide for customers if you sell materials directly to consumers. This will help ensure that you don't run out of anything.
Find Other Natural Stones At StoneXchange
At StoneXchange, you can trust that we are ready to provide you with white marble and other options for your shower curbs. Since we're a manufacturer and a wholesale distributor of marble products, we're able to get you the bulk shipment sizes you need. 
For more information on what types of stock dimensions are on the market, make sure to contact us online or download a catalog today. Stonexchange is ready to provide the beveled edges that you need.