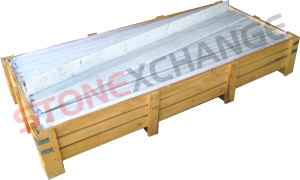 Oftentimes, what can make the most significant impact in an interior design are the small details. While spending more money on materials that will produce the biggest impact usually renders the best results, sometimes all you need is just a slight improvement. When it comes to interior designs for luxury retail stores, the focal point isn't usually the interior designs—it's the merchandise. However, when the merchandise is displayed in an attractive manner, the chances of that item getting purchased are increased and this is what the storeowners want!
For business owners who are selling high-end products, to get the best cost, you'll need to be able to convince buyers that the item is indeed worth the price. Displaying a piece of merchandise on a cardboard box isn't going to convince a buyer of this. That's why you'll see most luxury boutiques and other retail stores decorated with some type of natural stone. The most well known is marble.
The most common—and obvious are the floors, but more retail owners are getting wise to how they can use marble thresholds and windowsills in creative ways. First, lets take a look at some of the traditional ways that this marble has been used.
Traditional Uses for Marble Window sills
Marble window sills are appreciated for its durability. Unlike traditional types of building material like wood or aluminum, marble window sills will not need replaced. They're tough enough to withstand rot and won't attract any bugs that might want to burrow in and make a home to nest. Marble window sills are also water-resistant enough to keep water away from a dwelling, preventing it from seeping into the walls, ruining the integrity of the structure.
Traditional Uses for Marble Thresholds
Out of all the places on a floor, the thresholds are the most trafficked. As a result, they need to be replaced more often. To avoid these inconvenient costs, builders have grown wise to installing marble thresholds in place of the less expensive materials.
When you're dealing with foot traffic, the wear and tear can be almost immediately noticeable, and they will need replacing more often than a window sill. Retail stores can see over a thousand customers a day. Durability and beauty can be the top two reasons why luxury retail shops may want to have marble thresholds installed. It will certainly look more attractive than aluminum, offering a more posh look to the overall feel of the store.
Why Marble?
Marble is an elegant and cool material to use. Depending on the type of marble you choose, you can go with a bright and airy design, or a deep, warm and masculine feel.  So whether the store you're designing is selling women's or men's clothing, or offering items that appeal to an even wider class of shoppers, incorporating marble into your store is sure to be a showstopper for whatever product you're trying to sell. Either one is guaranteed to bring your store to a higher level of quality thus, offering a store's merchandise the same idea.
Ways Marble Thresholds and Window Sills are Used
Builders and contractors are always competing with their competitors. Oftentimes, it's not always about presenting the lowest bid. When it comes to developers finding the right contractor for luxury retail builds, they are usually looking for a certain type of quality and uniqueness that will attract a browser into a shopper, and a shopper into a loyal customer. Sometimes, marble helps do just that!
Here are a few creative ideas of how luxury stores can use marble thresholds and window sills:
Creative Ideas for Marble Thresholds
Marble thresholds can be used for much more than just a barrier between rooms. Although the two main reasons for installing marble thresholds are to serve as a water barrier provide and safe transition between unleveled floors, there are other ways that this particular building material can be utilized.
While there are three different kinds of marble thresholds, the two main ones that will benefit a luxury retail store are the Standard Double Bevel and the Hollywood Double Bevel. The third kind is the Single Hollywood Bevel. Although it's useful for retail stores, the first two will be the most beneficial.
With the Double Hollywood Bevel, you'll need to use this traditionally because it's required by law for public places to be wheelchair accessible. But, did you know that you can also use this type of threshold to display your products? This can serve as an attractive base for displaying jewelry, trinkets, eyeglasses, high-end scarves, flatware…anything your imagination can conjure up!
Even the Hollywood Single Bevel would work well as a display feature, because one side has a flat surface and the other side has more of an incline. The flat surface can butt up against the display case creating more room while offering a dramatic showcase of luxurious items.
Creative Ideas for Window Sills
With window sills, you have more surface space. Stonexchange, a natural stone window sill and threshold wholesale distributor in Miami, Florida stocks marble window sills in a beautiful array of veining and color variations. The width ranges anywhere from 3" to 12". This allows interior designers to get creative with floating shelves or use as vanity trays for special presentations. You can choose Black Granite for a nice contrast for shiny objects and Pure White Thazoz for darker colored items.
To get a full view of all of Stonexchange marble window sills and thresholds visit our website. Contact us today or call us at 305-731-2400.