Crema Marfil Thresholds- Standard Double Bevel
Crema Marfil Thresholds- Standard Double Bevel
Interior designers and flooring experts agree that standard Crema Marfil double-bevel thresholds look great in commercial and residential properties. As their name suggests, these thresholds come in a rather attractive cream and beige color. These shades are neutral enough to fit in anywhere. 
The ¼"x¼" bevel should also ensure good fitment regardless of the type of project being considered. Nevertheless, their polished finish is more than enough to save them from ever being called boring. 
Rather than vanishing into the background, Crema Marfil thresholds are going to blend in seamlessly with all of the decors that your project incorporates. These double-standard bevel options are among the most popular that you're likely to come across.
Matching Crema Marfil Stones
Since people don't normally stare at the ground beneath them, it can be easy to think that you don't need to carefully consider the type of stone used. This would be the wrong way to think even if durability wasn't a consideration. 
A garish or wrongly picked out threshold is going to look bad, so you want to give your choice some careful thought. That's why you should always give plenty of careful consideration to the type of threshold that gets installed in any project no matter how minor the choice might seem.
Neutrally colored stones, such as Crema Sahara Marfil, should fit into the widest array of settings. That's one of the reasons that both four and six-inch options are offered in packages of 100 pieces each. Those who are dealing with sticker shock on existing construction or remodeling projects may be able to use these as well, which has expanded their appeal.
Projects that need Sicilian Cream or Botticino marble thresholds can normally use much less expensive Crema Sahara Marfil ones. The materials specified are essentially the same stones under multiple names. 
Crema Marfil thresholds should prove to be every bit as reliable and durable as those sold under these other monikers, which is excellent news for property managers and developers who are struggling to meet strict budgetary constraints. It's also good for home improvement store owners who want to ensure that they have plenty of pieces to meet the needs of the public at large.
The Right Bevel For The Job
You'll want to take a look at single and double Hollywood bevel pieces that are made from Crema Sahara Marfil as well as standard double bevel pieces. Then make your final pick. Chances are that each of these is going to be the right level for different parts of your project. Those who are doing development work for any property that's going to be admitting members of the general public may also wish to consider the issue of ADA compliance when picking out the right cut.
Invest In Natural Stone Thresholds With StoneXchange
StoneXchange has provided similar pieces in several different types of cuts. That being said, Crema Marfil is going to be an excellent stone. We source high-quality materials for different projects. 
No matter which of these bevels you need to pick from, you'll make the right choice. For more information about all of the various cuts, we invite you to contact our team online.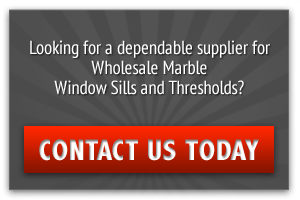 | | |
| --- | --- |
| Product: | Threshold |
| Bevel: | Double Standard |
| Material Name: | Crema Marfil |
| Material Type: | Marble |
| Finish: | Polished |
| Color: | Cream / Beige |
| Notes: | 1/4"x1/4" Bevel on 2 long sides. Works for projects specified with Botticcino Marble Thresholds and Sicilian Cream Marble Thresholds |
| | Stock Dimension | Packing Quantity |
| --- | --- | --- |
| | | |
| | | |
| 4" Thresholds | | |
| | 4"x36"x5/8" | 100 |
| | | |
| | | |
| | | |
| 6" Thresholds | | |
| | 6"x36"x5/8" | 100 |