Window seats are often requested by airline passengers and restaurant diners because of the experience they can provide. Windows are architectural features that connect us to the outside world; in the case of restaurants, they can provide both decoration and functionality when they are equipped with the right window sills.
Restaurant Window Sills Can Enhance Ambiance and Comfort
Even before diners enter a restaurant space, they will take notice of the facade at the sidewalk level; this happens unconsciously, but if their minds register a nice window from the outside, they will be inclined to request a window seat because they already have an expectation. For more than two centuries bistros in European cities have mastered the art of restaurant window design; you can see this in the framing, dressing, and choice of window sills. Restaurant owners who pay attention to these elements are effectively creating pleasant dining experiences to their patrons.
Large Window Sills for Plants and Flowers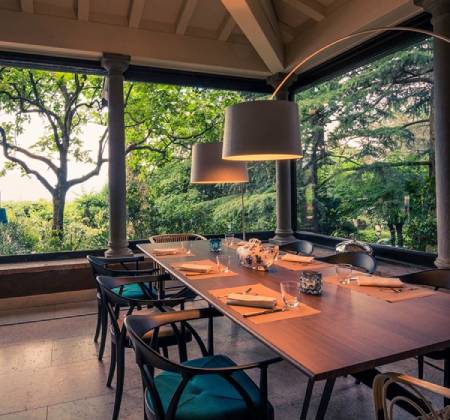 Windows that get a good amount of sunlight are perfect for larger window sills that can support potted plants. We are all familiar with flower box planters, but they are not recommended for restaurants because of potential pest control issues. At StonExchange, our largest window sill pieces feature 12-inch depths, which makes them ideal for plants and other decorations.
Window Sills That Complement Tabletops
In restaurants and cafes where wooden tables are not covered by cloths, the window sills do not have to match in terms of material. If the walls of the dining area are painted in light colors, the two design options are to either complement or provide contrast, but you have to keep tabletops in mind. Light-colored table surfaces can be contrasted with dark granite window sills; alternatively, they can be complemented with marble or travertine.
Learn More About Our Stone Window Sills
At Stonexchange, we are always happy to provide design ideas involving window sills for residential or commercial properties. Although we only sell window sill pieces on a wholesale basis, we can guide retail customers to a supplier or contractor near them. Get in touch with our office in South Florida in case you need more information about our stone window sill and threshold pieces.