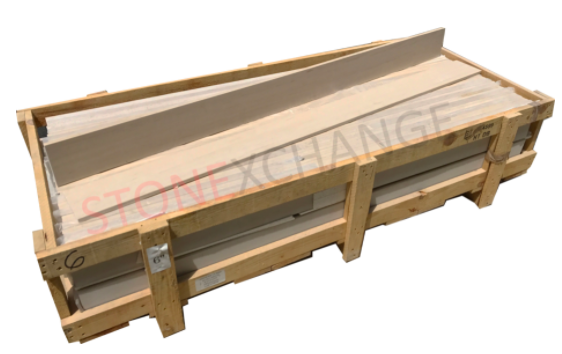 The chances are that if you're reading this, then you're someone who either manages a group of contractors or at least has the power to make purchasing decisions for one. Considering just how many projects you might have in your backlog, there's a good possibility that you're looking for a supplier that can send over large amounts of wholesale material at a reasonable price. 
The problem with most purchasing contracts is that you can't get a sufficient supply of windowsills or even thresholds at the kind of price you're looking to pay. For that reason, high-traffic consumers of window sills and even marble saddles are always welcome here.
Replacing The Windowsills In Existing Properties
Whenever you take on a new window replacement project, there's always a chance that you'll need to replace the frame as well as the windowsills before you can finish the installation of a new pane of glass. Wooden and polymer window treatments tend to break down over time, which can complicate your reclamation projects. By investing in a healthy supply of windowsills, you can be sure that you'll always have something on hand if this kind of problem comes into play.
Restoration work is often complicated because the previous property owners may not have taken all of the relevant precautions to ensure that a particular piece of material remains in pristine condition. At the same time, many of the materials that the original contractors put into place may not have been the right fit. That's why you'll want to make sure that you're able to acquire a large enough quantity of windowsills all at once.
Since we're a direct importer and distributor, we're able to offer better prices than standard. Marble is often extracted from a quarry and then sent over to a fabrication center before being shipped overseas and then purchased by a reseller. Our organization has taken the opportunity to cut out all of these intermediate steps. We own the product from the moment it's cut and shaped, so we can avoid adding anything extra to the price.
Those trying to revamp their operations to reduce costs should find this promising, especially if they're currently dealing with any budget cuts. Consider looking through our product showcase if you're trying to find the best kind of windowsill to match the existing interior decor of the homes.
Getting Windowsills for Less
Contractors are often up against a fairly strict budget, which makes pricing your packages a very important chore. That's why we have oversized bulk packages available.
Take Euro Beige windowsills for instance, which are offered in 50 count boxes that consist of 74″ pieces as well as 100 count boxes of 37″ parts. All you have to do is match the type of window sills you're looking for and their dimensions. There's a good chance that we have a prepackaged solution that would fit your needs.
Locate Wholesale Prices On Window Sills At STONEXCHANGE
That's why we've done our best to be flexible at STONEXCHANGE and offer a variety of window sills in more giant crates. We've actually worked with large-size home improvement stores and distributors that have to get around 2,000-3,000 windowsills a month. 
Those who have any special considerations should feel free to contact us online. Our friendly team would be glad to help with home improvement projects.