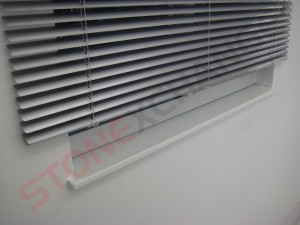 When choosing materials for your interior design projects, you cannot go wrong with Stonexchange window sills. Modern homes love to blend contemporary influences with the natural world.
Modern Window Sill Options
Window sills come in every style imaginable and are made from a wide variety of materials. Hardwood or millwork frames are easy to cut, look fabulous when painted and complement the baseboard and cabinetry quite nicely. 
Composite materials are becoming more popular as an alternative to wood. These sills, however, tend to be more rustic in appearance and are more difficult to stain or paint. More than likely, you're going to want to seriously consider stone if you plan on doing any work in an ultramodern environment.
Modern Stone Window Sills
Natural stone window sills are the favorite when it comes to achieving an elegant look. They are also more affordable than before because of the direct import and distribution service provided by StoneXchange. We source natural stone products from the Mediterranean; this is where some of the world's oldest and most renowned quarries operate. 
Stonexchange takes pride in providing quality pieces cut from carefully extracted blocks and shaped into elegant window sills. Our minimum quantity ordering requirements are meant to provide continuity in terms of color, veining patterns, and texture. Each order is shaped in a crate where you can expect to find a uniformity of pieces.
Modern Window Sill Decoration
Our company recognizes the widespread desire for natural marble, granite or engineered stone window sills as a secondary room accent and decoration. We have all the popular sizes and color shades in our Miami warehouse. 
Wholesale prices on full crate loads of natural stone window sills are very reasonable as well as they are affordable. We ship directly to retailers, flooring supply outlets, and building contractors.
Modern home designs usually call for the use of natural stone for part of the floor surface, and the inclusion of stone thresholds and window sills helps to create a truly marvelous interior atmosphere. Once hard to obtain at reasonable prices, marble sills are now within the budget of nearly every construction contractor.
Window Sills For Modern Homes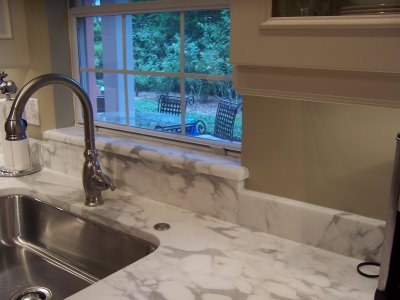 Often overlooked details for the architectural design of a home are the window sills. These last details can sometimes receive whatever is left of the budget. 
Because of that, many homeowners opt for cheap wood to create their window sill design. Wood is a poor material to utilize with window sills. Over time, it can trap moisture and start to rot away.
Wood also swells and shrinks with the temperature. This can eventually crack the window and cause gaps to form. In the interest of sustainability and energy efficiency, homeowners should look for a material that can handle varying temperatures and offer an elegant appearance. The solution is the use of natural stone.
Natural Stone Is The Best For Timeless Home Design
Modern homes tend to combine contemporary design with timeless home design items. The use of natural stone as a flooring material, countertop surface, and window sill may sound a bit outdated at first, but most homeowners love the idea of using marble, granite, or Travertine as a primary or secondary accent. 
Stone comes in a variety of colors and textures. Each one of them allows for a significant number of complementary accents provided by the walls, decorations, and furnishings.
Window sills are just a part of this interior design tendency, but they are a big part. They are quite noticeable, especially when they highlight the appearance of the entire window frame. 
When the color and texture match or complement the floor tiles, transition saddles, or furnishings, the effect is dramatic, to say the least. Marble, granite, engineered stone, and Travertine have lasting qualities as well. These stone materials rarely need replacing, and they also increase the property value noticeably.
Interior Design Ideas With Marble Window Sills
Stone window sills have always been the right choice for interior design projects. Window structures are believed to have evolved from spaces on stone walls to frames in Ancient Egypt, and this is when sills were first built. Thousands of years later, builders and interior designers continue to prefer window sills made of natural stone for their residential and commercial projects.
The main advantages of using natural stone as a window sill material are:
Excellent prevention against moisture intrusion

Low maintenance and care of the product

Ability to decorate the room in various ways that highlight the sill itself

Long-lasting product that increases the home's value

Relatively easy to work with

Won't ever really go out of fashion

End-users of a particular property are able to clean the polished finish quite easily
Marble Window Sills Are Superior to Wood Window Sills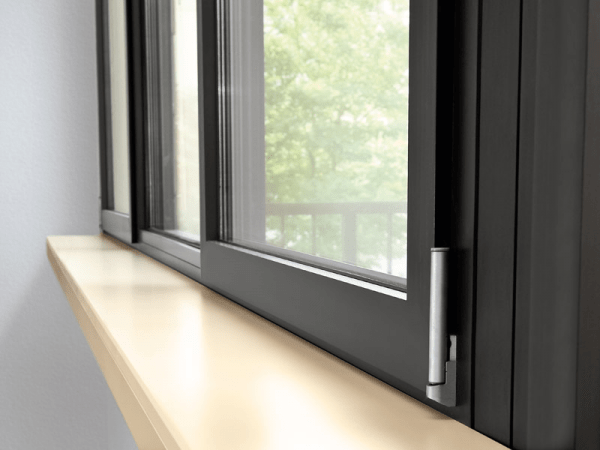 Even when properly treated, wood eventually succumbs to the seepage of moisture from the outdoor environment. This can result in a loss of material integrity, a sagging of the entire window frame and a costly replacement project for the homeowner. The expansion of a window frame made of wood can also cause dislodging of the sill.
On the other hand, a sill made from natural or engineered stone prevents moisture from percolating through to the substrate wood, sheetrock, and wall insulation. Homes fitted with stone window sills are far less likely to develop cracks around the window frame, and the windows themselves are less likely to sag or become cracked due to expansion or contraction.
Once installed, stone window sills will beautify the home interior for decades. They do not fade, require only an occasional polishing, and can serve as the starting point for redecoration ideas. Depending on the color and texture chosen, the sill acts as a secondary room accent, one that is complemented by lighter, darker, or neutral shades for the rest of the walls, floor and furnishings.
Natural Stone Maintenance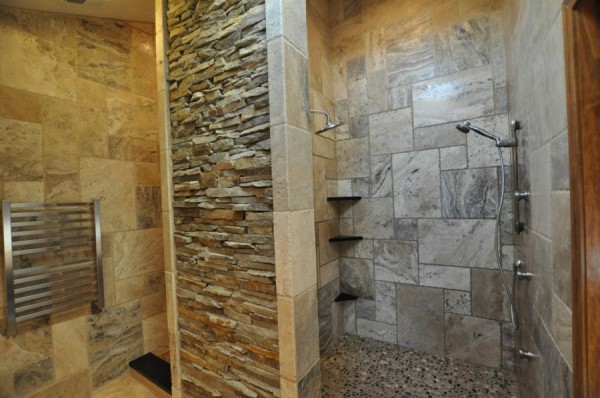 With regard to natural stone maintenance, homeowners do not have much to worry about. The honed and polished surface finish of our window sills is complemented with a sealant application before sealing. Contractors will often seal and polish each piece as the final installation step; this will protect the stone surface against excessive dust accumulation and becoming stained by liquid substances.
Marble is a naturally porous stone that can be stained by water, hence the need to seal the surface. Homeowners can keep stone window sills clean with a ph-balanced solution that will not weaken the seal. As for refreshing the protective seal, this can be done once a year with a household spray-and-wipe sealant. Engineered stone window sills are not porous and do not require sealing.
Homeowners are more conscious than ever before about the unpredictability of the real estate market. Every little thing that can be used to increase the home's appraisal value should be considered when it comes to new construction. A home that contains natural stone is a home worth more than one that does not.
Modern Window Sill Ideas
For those considering window sill ideas for modern homes, natural stone is offering a finish that is elegant and timeless. One of the ideas that one might want to consider is a bold smooth-surfaced sill. A thick slab of natural stone to utilize as the sill makes for a great statement in a modern dwelling. It allows plenty of storage to be used on the sill for both aesthetic and convenience purposes.
Minimalist Decoration Ideas With Window Sills
Another window sill design to use is on the opposite side of the spectrum. A sill that is cropped tight to the window and doesn't offer much room for decorations to be placed. This idea is great for those who prefer minimalism in their modern home aesthetic. The use of color of natural stone like Absolute Black Granite or Bardiglio Gray from Stonexchange can make the sill pop even if the length and width of the sill, itself, are small.
Large Window Decoration With Window Sills
One aspect of the modern home is the use of large windows. There's often a little separation between the natural world and the home. Those who live in the woods commonly use large windows to let in natural light.
A window sill design that can further enhance the interior design of a home is the use of natural stone for a sill that rests on the floor. Again, the use of color with the stone can create just enough of a barrier to offering some separation between the natural world and the man-made one.
Decoration Ideas With Different Color Window Sills
Stone window sills can benefit a room by accentuating it. On one hand, they can be selected to match the colors of walls, floors, or cabinets; on the other hand, they can also be installed as a means of providing contrast.
In recent years, interior designers have been revisiting the styles of the 1980s, which focused on primary colors and lots of contrast. If you have a kitchen with satin-white walls and cabinets; in this case, a high contrast look could be achieved with dark granite countertops and window sills.
Let's not forget that larger window sills can be used as the ultimate decorative shelves. In the kitchens of condo units in high-rise towers, edible herb gardens can be set up on window sills that get a lot of sunlight. In the bathrooms, stone window sills can hold items such as decorative soaps, candles, and lotions.
Alternative Window Sill Decoration Ideas
What can you do with window sill shelves to make them look nice and simultaneously display practical functions? We have quite a few ideas. 
Display An Array Of Small Plants
A windowsill is a great space to display succulents that require full or partial sunlight. All you need is a sill at least six inches deep, some potting soil, and a few plants of your choice. You can plant directly in the ground or use pots to create a more stylish look. Some homeowners may have a green thumb. 
Once your plants are in place, water them regularly and enjoy your little oasis. Keeping plants nearby increases the oxygen in a home and cleans the air. Some houseplants can also improve one's mood with the amount of greenery provided. 
Show Art And Photographs Under Natural Light
If you're not interested in using window sill shelves for plants, you can also use them to display other items. For example, you could use them to showcase a collection of books, art, or even photographs. If you have many things you want to display, you can use multiple window sill shelves to create a gallery-like effect. No matter what you choose to show, window sill shelves are a great way to add personality to your home.
Turn A Window Sill Shelf Into A Holiday Focal Point
Decorating for the holidays doesn't have to be a stressful event. You can use traditional decorations, such as ornaments and stockings, or get creative and use themed decorations like snowmen. Window sills are a great place to display holiday decorations. You have that design center to roll out fall leaves or bowls of flowers. A skull peering out at trick-or-treaters can add to the Halloween spirit. If you're looking for a way to add some extra Christmas cheer to your home, consider using window sill shelves to showcase your holiday decor.
Maximize A Storage Space
When you have a house with a family or are constantly hosting, storage is essential. You must take out items for the season or have emergency supplies handy. If you're short on space, window sill shelves can be a great way to store your extra belongings. You can use them to store books, DVDs, or other items you don't have room for elsewhere.  
Craft A Reading Nook
Reading by a window is a great way to engage in self-care. Suppose you're looking for a cozy spot to read your favorite book. Consider using a window sill shelf to create a reading nook. All you need is a comfortable chair, some pillows, and a window shelf. Place the chair next to the window and set the shelf on top of the window sill. Keep a collapsible bookshelf nearby with some of your comfort reads and new ones. 
Choosing the Perfect Stone Material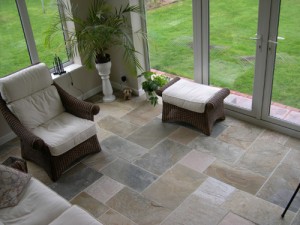 The appearance of the stone is paramount because this is what sets the stage for decorating the room. Many natural stone materials will work well with a good number of primary color accents. Most homes that are fitted with natural stone window sills have specific building instructions outlining the popular choices, with the final decision being left up to the contractor or buyer.
Marble and granite are the two most popular materials used for stone sills. Cream or off-white shades are widely used because they blend well with other neutral colors used for the room's decoration.
The idea is to choose a color and texture that will work well for a variety of decorating tastes. This means that when the homeowner chooses to buy new furniture or bedclothes for the bedroom, he or she will have numerous ways in which to decorate.
Nuevo Carrara and Crema Sahara Marfil
Stonexchange offers several different types of natural marble stone including Nuevo Carrara and Crema Sahara Marfil. Carrara is an off-white streaked with gray veins, the type of marble often used for stone columns. This color and texture are perfect when building plans call for Alabama, Cherokee, Georgia White, or Vermont stone.
Crema Sahara Marfil is a cream/beige marble that works nicely for interiors calling for the use of bursa marble. Botticcino is another texture and shade often mentioned in building plans. Crema Marfil window sills blend well with lighter shades of flooring tiles and complement both darker and lighter furniture very nicely.
White Thassos Engineered Stone
Stonexchange also carries the popular White Thassos engineered stone. This material is a combination of specialized resins and glass. It is 100 percent impervious to water percolation and is dazzling white in appearance. This pure white appearance is one of the most popular for contemporary home interiors that are decorated in stark, contrasting styles of light and dark shades.
Absolute Granite
Polished granite window sills are very stately in appearance and stand out well against lighter shades used for the walls and floors. Galaxy is the industrial name for dark granite that contains a limited amount of white quartz. The Absolute Black Granite window sills available from Stonexchange are perfect for use when building plans call for Galaxy or black granite.
Our company also carries window sills made from travertine. The rustic look of natural travertine gives the entire room a timeless, classic appearance. Our travertine sills are honed and filled, also are available in the popular medium ivory shade. This is a good idea to complement limestone or saltillo flooring because travertine offers more earthy tones.
Window Sills and Home Remodeling
Contractors who specialize in the interior remodeling of homes are often asked about the possibility of installing natural stone window sills as part of the redecoration of a room. These contractors have a friend in the natural stone business. We ship full crates of 50-100 pieces to any destination in the continental United States. Keeping an inventory of beautiful stone window sills is important because customers will want to have this type of job completed quickly.
A supply of marble or granite window sills also means being able to show the customer the actual product, not just a color block sample. Those contractors who are constantly performing remodeling of window sills will find exactly what they need when they order directly from Stonexchange.
Imagine that you were going to go over a huge number of projects all at the same time and you had wanted to make sure that they were going to appear just right. There's a good chance that you would want to change up the dimensions as well as just the appearance of the stone. 
At the same time, there's a high probability that you'd want to maintain a decorative look, especially if this were within the specifications of your original project. Try putting in larger sills in order to make the spaces that you're renovating feel like they have more space.
Large 74″ Sills To Make A Room Seem Larger
For the longest time, it wasn't possible to find larger sills in any significant amount. That made it hard for designers to incorporate them in room design since they normally could only ask contractors to install them on a case-by-case basis. 
Interior designers, however, absolutely loved these larger sills because they could suddenly increase the perceived size of a room. Fortunately, it's now possible to get them in 100-count boxes. At that size, you could remodel all of the windows in an entire multi-unit dwelling.
Keep in mind that these larger sills do come in several different stones at this point, so you could select a darker piece to add more of a dramatic effect. A majority of interior designers love to use some form of White Carrara, however, because it's an attractive standby that really draws the eye.
In the process, this can make a room seem that much larger, especially if it's one of those situations where a room actually is fairly good-sized but the surroundings make it look less so. Take note of what the room in question currently looks like and whether or not the colors on the floor are making it seem even smaller in the process. 
Those that have these traits are more than likely good candidates for this kind of work. You may also want to look outside of marble as a whole if you're going with any modern home design ethos.
Exploring Natural Stones Outside Of Marble
Chances are that most window sills you've seen are wood or some sort of composite material, which makes any sort of marble seem exotic by comparison. If you're designing structures for those who might already be a bit jaded, then you're going to need to explore other materials. 
When was the last time you saw a window sill made out of black granite? It's probably been a while, and more than likely it was in some sort of specialty display. You can add this same touch of class to the properties you manage.
It's sure to surprise nearly everyone since this particular style of design isn't used very often. That should make it especially attractive to contracts that are looking to establish their own unique mark that clients know them by.
Polished limestone is also an option. Scandinavian modern designers have gone with it for years, and now it's quickly taking North America by storm as well.
Moisture, fingerprints, dirt from houseplants, and many other maladies that assault sills aren't doing your interior design choices any favors. While things might look great in the model home, things will be very different when the property owners eventually move in. Consider using engineered Thasoz stone, which doesn't have any water absorbency at all. This gives owners the ability to simply wipe it clean and preserve the original design's look.
Getting The Right Price
Stonexchange is a direct importer and distributor of top-quality natural stone sills, thresholds, flooring tiles, pavers, and pool copings. We import our window sills in full container loads and distribute them directly to home improvement stores, flooring product retailers, independent installers and subcontractors. Our wholesale prices on bulk shipments mean having exactly what is required to complete the job, delivered on time and at any time of the year.
Our window sills are available in standard 5/8-inch thicknesses as well as custom thicknesses for special installation jobs. We stock window sills in widths varying from 3-12 inches, and we produce both flat and beveled sills. The latter can be used as shower curbs, and we also carry matching floor thresholds and floor tiles.
We sell only to commercial clients, and therefore we do require a minimum piece order for our products. This means tremendous cost savings on what is quite frankly the world's finest quality natural stone window sills. These per-piece cost savings are passed along to the consumer by our commercial customers, making this product type available to everyone.
Peruse Stone Window Sills For Modern Interior Design At StoneXchange
StoneXchange offers a natural stone to use for all window sill needs and designs. Granite, marble, travertine, or engineered stone construction materials never go out of style, which is what makes them perfect for window sills that decorate modern floor plans.
Stonexchange offers incredible natural stone selections for window sills, thresholds, and other projects. The use of stone for finishing details further enhances the beauty of a modern home and offers increased weather protection. Contact us today and our customer service representatives will be happy to assist you.