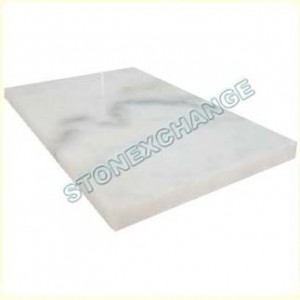 Contractors who are hired to install Italian marble windowsills for interior design projects need to find reliable providers of bulk materials at wholesale prices. While many of the popular styles and color shades are available at Home Depot and other warehouse outlet stores, the best prices on premium quality marble can be realized when the purchaser goes directly to the source. A manufacturer that also acts as an importer and distributor can offer realistic prices on full-pallet orders of ready-to-install windowsills.
WindowSills is an importer of marble sills, matching thresholds, and flooring tiles. Located in Miami, Florida, our company manufactures each and every product we sell. This means lower prices on top-of-the-line marble accessories for commercial clients nationwide.
Because we oversee the importation and distribution of the products we manufacture, we are in an excellent position to make these finely crafted Italian marble windowsills available throughout the calendar year. If you need a large number of pieces to complete a new construction or renovation project, Stonexchange is the name to remember.
Don't Trade Quality For Lower Prices
Many distributors of natural stone building materials obtain their products from a variety of sources. The market is populated by brokers and resellers that have struck a deal with an overseas manufacturer. However, the material may be of inferior quality, and subsequent wholesale purchases may include product that was fabricated from raw materials at a completely different quarrying site.
Even though many contractors enjoy the convenience of rushing to a local home depot for quick hardware and material purchases, they know better than to source their bulk supplies from these stores. You do not want to get Italian marble windowsills from the home depot when your project features more than six window frames; chances are that the store may not have enough material, and you will not have many options in terms of colors and textures. You already know that you will be paying retail prices at home depot, particularly with materials such as Italian marble, and this may not always be a cost that you can pass on to your clients.
Stonexchange manufactures Italian marble sills from similarly textured material. Our company owns and/or has a partnership in the quarrying operations located in the Mediterranean region. Our customers enjoy top-quality manufactured products with guaranteed color/patterning match, each and every time they place an order with us.
The wholesale advantage is directly related to the sourcing of our natural stone products. Mother Nature has blessed the Mediterranean region with geological formations ideal for quarrying. The art of fine masonry has been developed for centuries along the Mediterranean, and this has a lot to do with the ancient quarries in this part of the world. Marble, granite, and travertine are abundant along the Mediterranean, but there are other reasons why Stonexchange sources stone from this region.
When completing natural stone interior projects, both contractors and clients look for uniformity. Mother nature can be capricious about the color, veining patterns, and textures of Italian marble. For centuries, quarry operators in the Mediterranean have built a reputation centered on stone block selection and cutting. The pattern and color continuity required for natural stone projects can only be achieved when quarry operators select a block and carefully cut it into slabs, tiles, panels, and pieces. Stonexchange deals with trusted sources known to ship Italian marble windowsills that have been cut from the same block; these are pieces that have been subject to the same surface finishing process and that will not end up looking very different from one window to the next. Natural stone continuity is not something that home depot will guarantee unless you are buying a box of floor tiles.
Our company's Florida-based distribution center is filled to the rafters with crates of windowsills, ready for immediate shipment to the client's address. As our inventory drops, our marketing team figures out the correct bulk for our next import process. The result is plenty of products whenever the customer needs it.
Italian marble is, of course, a somewhat generic buzz phrase. For the most part, it refers to the styles of marble that replace or resemble the most commonly requested patterning and shading of natural stone taken from deposits in the northern regions of the Mediterranean. Most of the marble designated as Italian closely resembles the famous Bursa, Botticcino, or Carrara shades that have for centuries accented homes and businesses owned by the wealthy.
Carrara Marble comes from quarries located in the Tuscan region of Italy. The quarries in the Lunigiana territory used to be controlled by the Duchy of Massa until the 18th century; masons were sent across the Mediterranean to identify other quarry sites that included islands in the Marmara sea of Turkey. The predominant color of Carrara marble is creamy white with just a tinge of blue and grey veining.
Many famous sculptures and buildings have been crafted with Carrara marble; one of the most notable is the Column of Marcus Aurelius, which these days is a historic attraction visited by millions of tourists who travel to Rome each year. In the United States, the faculty buildings of Harvard medical school near Boston are also made with Carrara marble. In Finland, the patriotic Finlandia hall of Helsinki is a modern example of exquisite stone masonry featuring Carrara marble.
Today, marble is more affordable than ever. This is mostly due to the bulk importation process that cuts down significantly on freight charges. Although marble is somewhat brittle if impacted sharply, tight-fitting containers packed with stone can be shipped with virtually no damage to the product.
When purchasing marble from a direct importer and distributor, customers can expect perfectly matching shades and patterning between different products. The per-piece cost is actually less than what is offered by most home improvement store chains. Just as important is the consideration of product availability, and Stonexchange has solved this problem completely.
Expertly Crafted Marble Sills
Natural stone windowsills are flat pieces of rock that have been beveled and polished. The large blocks of marble taken from the quarrying site are delivered to a nearby fabrication center. The blocks are thinned into sheets, cut lengthwise into strips, and machine-beveled along the front edge.
The strips are then polished, inspected for color and patterning, and packed into large ocean freight containers. Stonexchange oversees the entire operation of cutting, packing, and shipping our beautiful Italian marble windowsills, and our quality control team makes certain that our buyers obtain exactly the style of marble they request.
Our company takes note of the industry trends with regard to product popularity. In the United States, medium-neutral shading is quite commonly seen in residential interiors. Likewise, Alabama or Georgia White marble – specifically white Carrara shading – is favored in commercial design. Stonexchange offers premium quality marble sills that easily replace these existing sill shades.
Standard lengths in the industry match the most common window frame sizes. Window frames are generally 37-inch, 56-inch, 60-inch, or 74-inch, slightly wider than the actual glass dimensions. Our manufacturing center cuts sills to perfectly match these frame dimensions.
The sills are packed into crates containing either 50 or 100 individual pieces. These crates are then stacked into a larger shipping container and sent via transatlantic freight to our distribution center. Extremely large orders placed by our clients are often shipped directly from the fabrication center to the customer address.
Some Product Specifics
Stonexchange produces marble windowsills that are similar to and replace those specified as Italian Crema or Italian Carrara. We also manufacture an extremely dark granite sill that is the perfect replacement for any design calling for the use of Galaxy or China Black. All of our sills are inspected prior to packaging into delivery crates, meaning customers will be very pleased with the similarity of shading and patterning between individual sills.
Crema Sahara Marfil is a cream/beige marble suitable for any design specifying a neutral shade. It is the perfect natural stone sill for residential interiors because it blends well with other medium tones. Most designers and architects favor this color because it allows for complete redecoration of the room's interior at a later date.
Our Crema Sahara Marfil windowsills are available in 37-inch, 60-inch, and 74-inch lengths. The standard thickness is 5/8-inch, and the sills contain a small, smoothed bevel along the front edge. These sills can be purchased in a variety of widths, with the longer, 74-inch sills manufactured in widths up to 10 inches.
Nuevo White Carrara marble is one of Stonexchange's biggest selling products. This is the industry standard for off-white natural stone. The marble is streaked with gray and has medium reflective properties.
This is the marble style often seen in commercial buildings. It is used for steps, columns, and bathroom floors and countertops. Finding a good color match between tiles and windowsills is not a problem when purchasing Nuevo White Carrara from Stonexchange.
This product closely resembles Alabama, Cherokee, and Vermont White marble. The Carrara White sills manufactured by our company are available in 37-inch, 56-inch, and 74-inch lengths. The standard thickness is 5/8-inch.
Absolute Black Granite is the name given to our dark granite sill product. This stone contains very little speckling and is a close match to China Black granite. It is a natural granite stone that has a high degree of reflection. Dark Granite is a popular choice of countertop material for kitchens and bathrooms; the reason being that this is a harder and more durable stone compared to marble, travertine, and limestone. When Black Granite has been installed for flooring or countertop projects, homeowners will likely want to match with the right windowsill material. Granite windowsills are not commonly stocked by home depot. Like all of our natural stone products, granite windowsills are honed, polished, and sealed for easy maintenance.
Our granite sills are available in all the standard lengths and widths. They can also be purchased with a bevel on both long sides. These specialized sills can, therefore, be used as a shower curb molding.
Products similar to these can be purchased at Home Depot or other warehouse building supply outlets. However, the available stock may be much smaller than what a construction contractor requires for a large-scale project. Unless the order specifies non-standard sizes, Stonexchange can meet or beat the prices listed by the home improvement centers, and our inventory is sufficient to handle orders up to 2,000 pieces and more.
We Also Manufacture Matching Thresholds
Stonexchange specializes in windowsills, thresholds, and flooring tiles. In addition to our superior windowsills made from natural marble and granite, we also offer some of the finest quality travertine accessories. These include sills, thresholds, and shower stall tiles and soap shelves.
Our thresholds and shower curbs are manufactured from raw material taken from the same deposits as the stone used for our windowsills. This means that our commercial customers need not go shopping for a good shade/styling match between products. We guarantee satisfaction with regards to our shade match, and we can also mix the customer order to include the matching accessories.
Italian marble is the most requested stone for door threshold projects. Stonexchange offers thresholds in more sizes and cut styles that you can find at home depot. Moreover, our thresholds are designed to comply with the requirements of the American with disabilities act, which means that individuals on wheelchairs will be able to roll over the stone pieces without difficulties.
Because our company deals primarily with retail merchants and their commercial clients, our low prices naturally reflect bulk purchases. There are literally thousands of flooring product merchants in the United States, but very few of them can offer their customers windowsills and transition thresholds that are guaranteed to match the style and shade of the marble tiles displayed in their showroom.
Stonexchange invites dealer inquiries. Our company will be happy to discuss ordering procedures for the purpose of supplying a dealer with material for commercial installers. Our product samples are available for ordering by flooring companies and building material retailers, and we can ship these sample products directly to the retail location.
Best Products and Lowest Wholesale Prices
Stonexchange offers commercial clients the same variety of marble products as Home Depot, but our bulk ordering process means lower per-piece cost for the buyer. This is the solution many independent installers and construction subcontractors have been looking for. If you need premium quality Italian marble for your next construction or renovation project, contact us today and start enjoying honest wholesale pricing on the finest natural stone products.
Contact our Miami office today to learn more about our quality windowsill and door threshold products. Even though we are a wholesale supplier for contractors and distributors, homeowners can get in touch with us to learn more about our products and where they can be purchased from local sources.