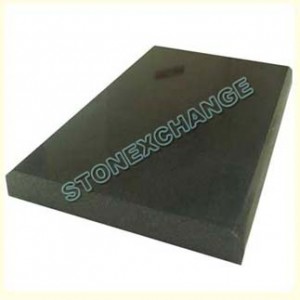 When it's time to install new thresholds in your home, leave the metal ones at the store and opt for something far more impressive. While brass and stainless steel thresholds may be fast to install, they tend to catch dirt, dent with impacts, and generally look unappealing. However, you can make your home more attractive by going with impressive granite thresholds that are more durable, more attractive, and far more functional. In fact, a simple granite threshold can give an entire room a makeover even without making other changes. Here are a few of the reasons why you may want to make the switch from wood or metal to the beauty of natural stone.
Fewer Seams Than Tile
One of the most common areas for stone thresholds is in the shower. If you have a walk-in shower, then you probably have matching ceramic tiles on the entrance threshold. This is the standard choice for builders because the supplies are already on hand, but that doesn't make it the best choice.
A better option is to remove that raised row of simple tiles and replace it with a stunning and durable marble or granite threshold. Eliminating the grout lines in this area serves a few purposes. First and foremost, it takes away the spaces that typically collect dirt and that simplifies the cleaning and maintenance required. The other benefit is a little more subtle but no less important. Eliminating the lines along this horizontal plane visually extends the threshold, and that makes your shower look larger and more impressive. You can also use the granite along the vertical edges of the doorway to help clearly define the shower and make it stand out.
Other Areas
Remember that thresholds aren't just for doorways. They can be used as the base for your glass shower wall to make this space more visible and add interest to the entire room. You might choose to install them along the base of your walls to hide gaps and finish off a tile floor. Installed as shelves in the shower or near the bathroom sink, they provide you with additional storage space. Consider using the long rectangular shapes to frame out mirrors, finish off bathroom windows, or a shelf under your kitchen window.
The Problem May Be Smaller Than You Think
There are times when you look at a floor and feel that it desperately needs to be replaced, but is this truly accurate? Sometimes, it's really just one small part that's an eyesore, and the rest of the floor is still perfectly serviceable and even attractive.
Thresholds see regular foot traffic. The doors are opening and closing directly above, and there's no way to avoid having people step in this area. Straddling two rooms, they also don't get the attention they always need on cleaning day. A forgotten area that's easily neglected, they can start to look worn and tired. The result is that the flooring on both sides of the threshold can wind up looking poorly, but this is easy to remedy.
When you go with natural stone thresholds, you ensure that this space is easier to clean. Granite is a popular choice because the dark colors allow it to hide dirt and resist stains. Without any seams to worry about, it's not likely to trap dirt and become an eyesore.
Granite is also a neutral color choice that will work well with almost any flooring. It will balance out the flooring surfaces on either side while creating a clear visual border that helps extend the line of the wall. The end result of replacing your thresholds with granite could be that the floors throughout your home suddenly look like new.
Get the Right Look
One of the challenges with thresholds is finding any material that's up to the task. The finish on wood will wear down quickly, and that leads to more maintenance. Metal looks a bit commercial and can detract from the overall feel of your home. Matching the thresholds to the flooring is a great option, but it won't always be appropriate. When you want to create a clear border while maintaining a beautiful look, granite thresholds are absolutely the way to go.
The Cost-Effective Threshold Choice
Granite is incredibly durable, and it's up to the task of regular wear. It can withstand foot traffic throughout the home, the moisture that hits exterior doors, and the sunshine that may beat down on the threshold. It's easy to clean, and the stones aren't prone to damage. They can be used on interior and exterior applications, so you can be confident that the granite thresholds you choose today will still be in top condition years from now. Rather than spending the years struggling with and replacing aging thresholds, you can replace them once and then forget about them. This makes them the most cost-effective choice when you want style, durability and an attractive finish.
Raised or Flat Options
Unlike metal strips, the granite thresholds come in different profiles. Rather than trying to customize a support piece and then cover it in metal, you can just install a granite option that perfectly suits your needs. Granite comes in flat, single-beveled edge, and double-beveled edge options. The raised thresholds are ideal for walk-in showers, exterior doorways, and any place where you want to raise the floor level slightly before entering another room.
While you can find granite floor tiles almost anywhere, you'll need to work with a specialized dealer for your thresholds. Here at Stonexchage, we offer thresholds in several different sizes so you can get the exact dimensions you need for a pending project. You'll appreciate the excellent service we offer, and you'll save money with our wholesale pricing. We offer more attractive rates as you increase the order size, so consider going with granite for every threshold in your home. We take pride in our great customer service, custom ordering options, and quality products. We maintain tight quality control standards so that you can be confident that your thresholds will all have the same excellent quality and consistent color.
Contact us today to discuss your projects and place an order for the natural stone thresholds you'll need.