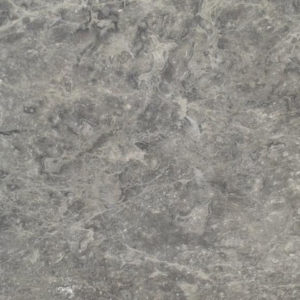 When it comes time to renovate or rebuild a home, the quality of material you're using is paramount to those who care about value. This is just as true when installing window sills, as it is when installing cabinets. 
Grab High Quality Marble Window Sills at Low Cost
Substituting cheaper goods in order to save a few bucks is noticeable to anyone with an eye for home craftsmanship, and it doesn't make a great impression on a guest or a potential buyer. On the other hand, paying outrageous prices to obtain premium materials can be just as damaging. It takes away from your budget in other areas of possible home improvements, and can unnecessarily create financial hardships.
The Stonexchange Way
Stonexchange is a manufacturing distributor that deals with some of the best natural stone material for window sills providing natural stain-free marble stones of the highest quality. Six different colors veinings are available for window sills, making it easy to integrate with any decorating scheme you choose. Since Stonexchange specializes in window sills, the business can be a valuable resource when ordering your product. While most of its sills are made at the standard dimensions, its overseas factory has the ability to customize any piece.
A Natural Stone Distributor that Offers Financial Feasibility
The best advantage of doing business with Stonexchange is the cost. Typically anywhere in the world, quality stone sills come at a high price. Since Stonexchange has a central distribution location center in Florida with the ability to ship in bulk, we don't have to charge an outlandish fee for our high-end window sills. We deal in bulk and supply to other dealers and other distributors. Stonexchange does not have to nickel and dime to negate a runoff of shipping costs. Those who aren't interested in buying bulk products can still contact us to find the nearest distributor.
Other Marble and Natural Stone Products Stonexchange Offers
Besides specializing in stain-free marble window sills, Stonexchange also offers marble and travertine thresholds, soap shelves, and shower seats. Our customer service department stands ready to assist you with your entire natural stone finishing needs upon ordering. It is also important to note that the marble window sills are made for interior use, and can be used in a bathroom as shower curbs. Stonexchange's product line and colors make it the only place to shop for high quality marble window sills.
Increase Quality, Decrease Costs
With the warmer seasons approaching, now is the time to start looking for a business that can allow you to add high quality marble window sills and marble saddles at a low cost. Because we own our own quarry, we have the capability to provide our quality marble and travertine window sills to you at a discount price. You can obtain all of the information you need to start your next set of projects by contacting us today! If you have specific questions and would like to speak to one of our representatives, call 1-305-731-2400.