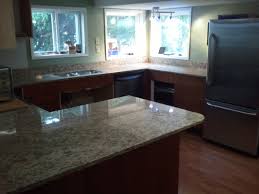 Developers, builders, and contractors will always face dilemmas related to materials. On one hand, building professionals are always looking to keep their material costs as low as possible; on the other hand, they have to strike a careful balance between the materials they acquire and how they will fit into their projects.
Client expectations will always be high; this is an unchanging factor that seasoned contractors are very familiar with. Striking the aforementioned balance may seem like a compromise, but it doesn't have to be for all situations. In the case of window sills, for example, natural and engineered stone pieces will always be the right choice for all projects. Whether you are building a luxurious spec house, an affordable housing multifamily project, or an office building, choosing stone window sills will not only make your client happy but can also be very affordable when you do business with Stonexchange.
What Makes Stone Ideal for Residential Window Sills
When it comes to elegant and durable window sills, concrete, wood, aluminum, and even laminate materials cannot compare to stone. Ancient builders in Greece and Rome used stone for window sills because it matched the framing materials, which was either stone or opus caementicium, one of the first formulations of concrete. This matching of materials is still practiced today, but it makes more sense to use stone for window sills regardless of the framing material.
Stone window sills are built to withstand extreme climate conditions found in regions such as South Florida. Many of the world's most revered archaeological wonders were built with marble, limestone, granite, travertine, and other rocks that have stood the test of time. It only makes sense to choose stone window sills; they not only look great but are also very durable.
Stone Window Sills That Fit Your Budget
At Stonexchange, we offer window sills cut from marble, travertine, and granite slabs; plus, we also offer pieces made of quartz (engineered stone). We source materials from suppliers whose connections are directly tied to quarries, and this is why we are able to offer very low wholesale prices.
We offer six window sill pieces in a variety of colors, tones, and patterns; five are cut from natural stone and one is made of quartz. All of our pieces are honed and polished to a glossy finish before going through an impregnating sealant treatment.
Even though most stone window sills are used in projects where marble flooring, countertops, or panels are already installed, any interior designer will tell you that these pieces go with everything. For example, in a bedroom with laminate flooring that resembles hardwood, our Nuevo White Carrara or Crema Marfil window sills will look perfect. In-office buildings that will feature dark furniture, our Absolute Black Granite can provide a nice accent. In projects that favor a more rustic look, travertine window sills are ideal because of their earthy tones.
If you have a large residential or commercial project in your pipeline, we are sure that our window sills will fit your budget and make your client very happy. For more information about our wholesale products and the ordering process, please contact our South Florida office today.