Stonexchange is happy to offer businesses the opportunity to purchase beautiful quality Travertine thresholds to the Miami, Florida area, and even the entire nation! You will find these unique products fulfill the need for a design that is outstanding.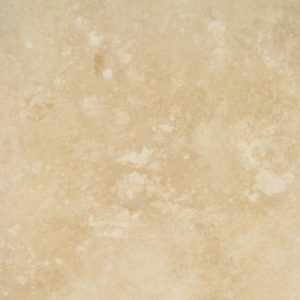 How Quality Travertine Thresholds Bring Elegance to Architecture
Whether your customer is constructing a new building or renovating an old one, they will find the addition of Travertine thresholds adds that extra special touch that is important in modern building trends. At Stonexchange we are proud to present an array of beautiful marble colors to match any decor.
Why Choose Travertine Thresholds?
Travertine thresholds are becoming more attractive to homeowners and businesses. We can cut your Travertine thresholds to match any size door.
We also carry marble thresholds in the following colors:
Absolute Black Granite
Crema Sahara Marfil
Pure White Thassos
Carrara White
More about Natural Stone Thresholds
Polished marble thresholds are especially popular in bathroom entryways and shower curbs. However, they can also be found in exterior entry locations such as historical buildings with marble floors. When used for bathroom purposes, they are an excellent water barrier and should always be sealed to prevent any staining or stone bleeding.
These thresholds are available in various sizes to fit any width and thickness needed. Single or Double Hollywood Bevels and Standard Double Bevels are available. This makes it possible to place an order that can be easily installed quickly without deterring from the construction time frame.
When using natural stone thresholds, one has the better of two worlds. First, it will provide an easy transition from one-floor surface to another such as the bathroom to hall or bathroom to bedroom. Second, it is an excellent water barrier and will prevent water from seeping into an adjoining room ruining carpeting or another flooring.
At Stonexchange, we are happy to offer immediate delivery of the following colors for thresholds:
Crème Marfil Sahara
White Carrara
Travertine
Absolute Black Granite
Pure White Thassos
Quality Travertine Thresholds
One of the most popular natural stone thresholds we sell is called Travertine. This outstanding stone is found in high-end resorts, hotels, exclusive homes and other locations where only the best is desired.
Tests show Travertine thresholds:
Have beautiful and rich beige/honey colors
Wears well with a lifecycle of 50 – 80 years
Polishes well
Shipping and Distribution of Travertine Thresholds
All Stonexchange materials can be shipped to your warehouse or building site in crates of 50-100 pieces. Direct ordering eliminates the problem of delayed importing providing immediate delivery.
Realizing that natural stone thresholds are fragile, we use special packing materials and delicate handling when preparing these items for shipping. After being wrapped in protective materials, they are placed in strong wooden crates to assure safe delivery. These crates are stackable, and this makes them easy to place in storage.
To obtain more information regarding these superior products, you can contact us by calling 305-731-2400. One of our representatives will be happy to provide more information regarding these beautiful products. You can also fill out our online contact form today!