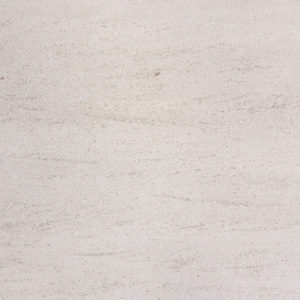 If you are a building contractor, tile distributor, builder, own a home improvement company and in the market for marble window sills, there's only one place to go, Stonexchange. Stonexchange is a wholesale supply company that offers immediate shipment of marble window sills. Stonexchange proudly serves the United States market through its distribution center out of Miami Florida.
Immediate Professional Services
The mission at Stonexchange is to provide unprecedented customer services while maintaining a rapid response rate to a client's needs and inquiries. This is always coupled with rigid quality control. The professionals at Stonexchange have the experience that our customers can depend on and have a long-established relationship with many of our suppliers and clients.
About Stonexchange
Stonexchange imports, manufactures, stocks and sells natural marble thresholds, window sills, and shower caddies. Products are professionally loaded and distributed in individual crates or full containers. Our company works nationally with tile distributors, contractors, builders, developers, architects, and designers. We select our marble window sills and colors by researching what the market is demanding and carries products in a myriad of finishes and sizes.
Stonexchange's Distribution Center
Our 18,000 square foot warehouse in Miami sufficiently inventories marble windows sills and thresholds. Stonexchange also delivers directly to your warehouse or building site. If you're in the South Florida area, you also have the option of saving more money and picking up the order yourself. The minimum order of 50 to 100 pieces of marble window sills will be packaged in crates. If inventory runs low, clients can reorder whatever is need and Stonexchange will ship the same day.
Need a Container?
For larger tile distributors, contractors or development companies that use over 2,000 or more pieces a month, a container is necessary. If products are imported, it takes two to three months for delivery, which includes production and ocean delivery time. Should you need more Euro Beige window sills, Stonexchange will take care of the order from their facility in Miami at a fair competitive cost, which is often lower than directly buying from factories overseas. This is definitely something to consider if you're a high traffic provider and fed up with the hassle of dealing overseas.
Special Requests Welcome
If you are interested in custom ordering your Euro Beige window sills and require them to be cut to a different size, Stonexchange is happy to discuss what you need.
The Only Place to Go
Stonexchange is the place you want to get your quality Euro Beige window sills in the South Florida area. Get them in bulk to receive a discount and save more money on what you'd normally pay per unit. Contact one of our customer service representatives to get a better understanding about the Euro Beige sills and other inventory like our marble thresholds and shower caddies. Browse our online catalog today. Call Stonexchange, your first choice for quality Euro Beige window sills and more at 305-731-2400 or contact us online.