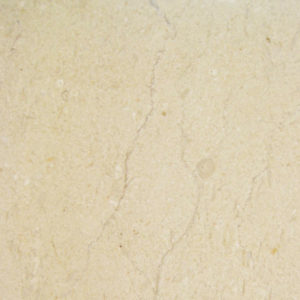 Stonexchange is the gold standard for wholesalers interested in stain-free window sills. As a one-stop place for building contractors, architects, and designers wanting the very best in natural stone and marble sill products, Stonexchange, a manufacturer and wholesale distributor of natural marble window sills and thresholds is the place to go. Stonexchange specializes solely in natural stone window sills, thresholds, and soap shelves. This gives us the advantage to beat competitor pricing, allowing you immediate savings on bulk purchases, especially for stain-free window sills.
The Best Window Sills Made in Miami
There are many natural stone tile companies in the Miami area but only Stonexchange can offer competitive pricing for top quality natural stone window sills that can remain stain-free with the proper care and maintenance. Our catalog of stunning stain-free window sills and thresholds are offered with superior customer service and performance that include a specially designed product that's offered in a wide range of colors and designs adding to any residential or commercial property. Buyers will appreciate the fact that they will be able to save money on utility bills and increase the structure's value! This is also a great selling point contractors and developers.
Another benefit of stain-free window sills that's linked to Stonexchange is the customer service that we offer is second to none!We continue to service satisfied clients who appreciate the beautifully-designed window sills that comes with a full warranty. We back our products up 100%! Our stain-free window sills are long-lasting, beautiful, strong and durable. This translates to happy customers who keep coming because they know our brand is a trusted source for natural stone window sills and thresholds.
Wholesalers Flock to Stonexchange for Great Deals
Find top quality natural stone window sill products at a wholesale price. Because we own our own quarry, we have the resources to price our natural stone sills at a competitive cost. We only stock the most coveted type of sills in the market that will complement any décor. You can't go wrong stocking any of our premium selections!
Choose Stonexchange for Affordable Products
The natural stone window sill products featured at our distribution center in Miami continues to serve all of the United States markets for the best natural stone thresholds and windows sills for immediate pickup and delivery. The marble thresholds and window sills include stunning colors in White Carrara, Crema Marfil, Absolute Black Granite, Euro Beige, Pure White Thazoz, Bardiglio Gray, Emperador Brown and the ever popular travertine. We also offer natural stone soap shelves and shower seats in the same color selections.
Overall, there has never been a better time to contact a marble threshold and window sill wholesaler for top quality discount prices. Stock them now for your next building contract or renovation project.
Call and contact one of our customer service representatives to place an order at 305-731-2400 today.If you're interested in becoming a dealer of natural stone window sills and thresholds, download our catalog to shop for your preferred supply. We look forward to hearing from you soon!