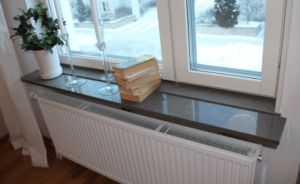 If you are looking to complete a residential development or remodel, there are many different design factors that need to be taken into consideration. One important part of any residential design is to choose the right window sills for your property. For those who are in the Miami area, finding a nice natural stone window sill will provide the right balance of style and functionality, especially when they are stain-free. There are many benefits that you will receive if you have stain-free window sills installed in your home.
Stain-Free Window Sills Have Style
One of the main advantages of getting stain-free window sills for your home is that they will provide plenty of style and decor. These window sills are made with a marble stone and will give your home a natural and finished look. These window sills are ideal in any room of a home, including in the kitchen, bathrooms and any other space where you are looking to add a touch of class.
Overall, our company offers a variety of colors for you to choose from. These colors include White Carrara, Euro Beige, Crema Marfil, and others that can be used to match or contrast the rest of your home's style. The ultimate choice should be based on your personal preferences.
Durability is Paramount
While there are many great color options available, one of the recurring themes of these windowsills is that they are quite durable. These stain-free window sills are made of marble and can withstand a significant amount of punishment and will be able to retain their original color for years to come if treated properly. The window sills will be completely protected and able to resist water and other types of stains. This can help to retain the natural look of the porous material and will keep your home and window sills looking great.
Customization
When you are looking to order window sills from Stonexchange, you will also be amazed at the level of customization you can choose from when it comes to window sill sizes. You will be able to choose a window still cut in a variety of lengths, depths, and heights. A window sill width can range anywhere from up to one foot all the way up to six feet in width. This is ideal for any home that has a large window that they want to show off.
When it comes to the depth of a window sill, you also will have many choices. Generally speaking, you'll need the window sill to be at least four inches deep to provide the necessary protections. However, you can actually have it extended to a depth of up to one foot. At this depth, the window sill can also be utilized as an additional shelf for any room of your home.
Stain-Free Window Sills at Stonexchange!
If you are interested in learning more about the benefits of stain-free window sills, contact Stonexchange. We continue to provide our customers with a variety of different options when it comes to picking out the perfect window sills for residential, hotel, and other projects. Call us at 305-731-2400 or contact us online to get more information about our products, services, and company.