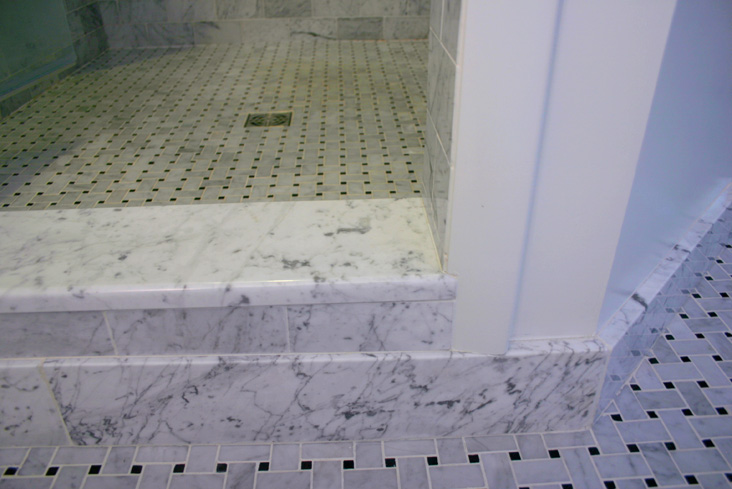 Designing luxury bathrooms is all about details. Look beyond the standard metal or tile thresholds for your showers and use an attractive material that's more graceful and elegant. Alluring marble can make the perfect threshold for the bathroom door and around the shower.
Worthy of the Value of Your Home
Marble thresholds also add to the attractiveness of the indoor setting. Buying marble thresholds in small quantities is very expensive. However, you need to consider all the benefits of using marble as your finishing material. While you may spend a little more today, you'll save in the long run and even improve the value of the home.
As visitors and guests walk through a home, they notice the little upgrades – details that make a big difference such as the always-striking Absolute Black Granite. Marble finishes give your home a little bit of a boost in the value. While you probably won't see a zesty return, you can still expect a positive net effect on the value of your home.
The Superior Luxury Construction Material
While natural stone and wood may be perceived as the preferred materials for covering a floor transition, marble is a much more elegant and interesting selection. Marble thresholds provide more than just a smooth transition surface between carpet and tile, they will not buckle either since they grouted directly onto the subfloor.
Thresholds for your Throne Room
There are many ways to finish off marble thresholds, so let's look at the different pros and cons. When dealing with the doorway to the bathroom, it's important for the marble to sit flush with the floor so that you won't trip on it by accident. Another option is to have one or both sides of the threshold slanted. When the edge is angled, it's less likely to become a tripping hazard. See our Nuevo White Carrara single bevel as an example.
If the situation involves two floors at different heights, then have the marble cut to match the taller side, and then bevel the opposite side for an easy and smooth transition.
Finally, you may choose to use a raised marble threshold as the boundary of your shower. The dull curb will effectively keep water in and clearly mark the edge of the shower. We advise you to use a contrasting color so that the height difference is be more visible, making the bathroom a little safer for family and visitors alike. Our Crema Sahara Marfil Threshold is one such option that complements other marbles while ensuring distinction for safety.
Call Stonexchange for a Quote Today
Stonexchange delivers nationwide, and we're happy to supply you with all the marble thresholds you require to boost the value of your home.
In addition to offering a consistent inventory featuring the most popular shades and sizes, we also handle custom orders to ensure that your needs are met. We take pride in our great customer service, so we'll work to deliver your new tiles quickly.
Our employees care about customer satisfaction, so we take great care when packaging orders. Our goal is to minimize damage of the tiles and fill the order quickly. We work with several nationwide shipping companies, so you can expect prompt delivery of your beautiful new thresholds. Contact us today to discuss the needs of your upcoming project and get a quote.