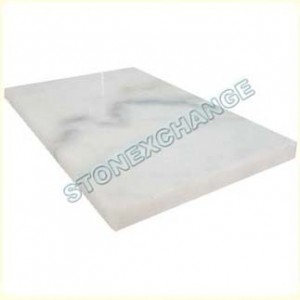 When designing a new hospitality center or housing complex, you have countless decisions to make. In addition to finding the perfect floor plan, you'll also need to consider all of the finishing materials and colors. At one time, stone window sills were the product of choice for builders because of their durability and beauty. Over the years, they gave way to wood due to cost considerations. However, more contractors are once again embracing marble as a cost-effective product that gives their project a luxurious feel and air of sophistication that other materials cannot hope to compete with. And Miami residents in particular always appreciate the low maintenance Art Deco appeal.
The Gloss That Never Fades
Give a piece of wood a fresh coat of lacquer and you'll have a beautiful shine, but that finish will only last for a few years before it's dulled by age. In the case of wood and plastic window sills, regular exposure to sunlight and some moisture will speed up fading the process. Consumers have been looking for materials that will maintain that lovely sheen and slightly reflective finish, and manufacturers have responded by offering higher quality paint and even some plastic products.
However, the best solution is to reach back into time and turn to a building material that's been in use for centuries. The shine of a marble surface is largely dictated by the manufacturing and finishing process. When marble is honed to a perfectly smooth finish, it takes on a fantastic shine that will hold up throughout the years. It's not worn down by pollution, UV rays or the occasional rainstorm.
When it eventually does start to lose some of the glossy finish, it's easily brought back to life with a polishing compound that most homeowners can apply themselves. This makes it a fine choice for busy consumers who want the high-gloss finish without worrying about replacing the material later or investing a great deal of time in maintenance.
A Durable Surface That Can Handle Regular Use
Between the windows being opened and closed regularly and people setting items in the sills, it's important to choose a material that can stand up under regular use. Wood is considered very durable, but it may start to sag or splinter. If it's not properly cared for and refinished occasionally, it will begin to crack, peel and warp.
Plastic sills look great when they're initially installed, but they also start to fade with time. Many of them yellow under the sun's rays, and the regular exposure makes them brittle and prone to cracking.
Marble sills are not plagued by any of these problems. They're extremely durable and can withstand decades of use. Not only will they look great the day a home is built, but they'll continue to be an asset to the home many years later when the owners are ready to sell and move on to their next property. This feature alone makes marble window sills a smart choice for any builder and one that potential buyers are sure to appreciate.
The Neutral Choice
Marble is renowned for its beauty, but one of the things that makes this material so impressive is that it goes with practically everything. Potential buyers can finish off a room with a modern or contemporary look and the sill are going to look incredible. They're available in a range of colors, including white, tan or black, so you can be confident that they match the Art Deco style Miami loves. This appeals to potential buyers today and is going to be an asset years from now when the building goes on the market again. Builders and contractors who make this choice are showing how forward thinking they are, and this attention to detail will make an impression on potential customers.
Extra Protection from Moisture
People who choose marble appreciate the look of this material, but they also love knowing that their homes will have an extra layer of protection from moisture. If you leave the window cracked over a marble sill, you may have a small mess to clean up if it rains. However, this same mistake would lead to serious damage with most wood window sills. Another problem with wood is that any moisture intrusion can migrate through the wood and to surrounding areas. Wood framing and drywall are at greater risk from damage when you opt for wood windowsills. The solid surface of marble is less susceptible to moisture intrusion, and that helps protect the surrounding areas.
Balancing Against the Floor and Other Surfaces
If your project will feature marble countertops or floors, then it's a natural choice to carry that stone finish into other areas of the structure. Using marble in the sills, thresholds and as accents throughout the space helps balance out the colors and materials for a more attractive look. It will give the entire project a sophisticated look that will be appreciated by your potential buyers, and your customers will be pleased with your attention to detail for many years to come.
When it's time to buy the finishing materials for your windows, doors, and other spaces in the project, it's important to work with a team that you can trust. Stonexchange is a wholesale company offering high-quality products to designers, architects, contractors, and other building professionals. We take pride in our premium materials and take steps to maintain high quality control standards throughout the manufacturing, finishing and delivery process.
You can count on our friendly professionals to pay close attention to detail with your order so that it will be correct the first time. We keep our own costs in line so that we can provide you with competitive wholesale pricing and help you improve your profit margins. Custom orders are no problem because we own our overseas quarries and manufacturing centers, and you can count on us for great customer service. Once you make the decision to go with natural stone thresholds and window sills, turn to Stonexchange for assistance in placing your order and getting the inventory you need for your next project.
Contact us today to explore your options and pricing!