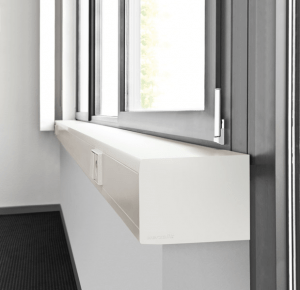 Building or redecorating a home is exciting and stressful at the same time. Making such a big decision is sometimes easier than tackling the small details. Fortunately, Stonexchange can help you out with that part. Our company is a trusted manufacturer, importer, and supplier of high-quality natural and engineered stone tiles and accessories in South Florida. When it comes to putting the finishing touches on your next building or interior renovation project, we've got what you need.
Things to Consider When Choosing Thresholds
Marble tiles offer more than just elegance. One look at statuary dating back thousands of years demonstrates that they're durable and versatile enough for lasting beauty. The only real considerations for choosing the right thresholds are the length and width in relation to the size and scale of the entrance. Our thresholds are polished to a mirror-like sheen and cut in widths of 2, 4, 4 1/2, 5, or 6 inches and three standard lengths of 36, 48, or 60 inches.
Our wide selection runs the gamut from the stark freshness of pure white Thassos to the elegance of absolute black granite and almost everything along the spectrum in between. For added warmth, consider the creaminess of Crema Marfil. Of course, you can always go traditional and choose the stateliness of white Carrara with its distinctive patterns of pale grey veins and feathering. You can browse our full inventory by downloading our online catalog.
Types of Thresholds and Their Uses
Once you've chosen the appropriate length and width for your interior, your next consideration is thickness and bevel. Residential builds have more leeway here because they don't have to necessarily meet ADA standards. That means a basic ½" x 2" x 36″ threshold with a single 1/4″ bevel will work in most homes. We manufacture our thresholds in thicknesses of 3/8", 1/2″, 5/8″ or 3/4″. Custom cuts are available by special order but will take up to 10 weeks for delivery from our overseas facility.
Thresholds are meant to ease the transition from indoors to out or room-to-room both visually and physically. They also work well as water barriers at floor level in shower enclosures and as soap shelves. We manufacture three types of thresholds: single bevel, double bevel, and single or Double Hollywood Bevel, which has a more shallow and wider bevel for handicap accessibility. Standard double bevel thresholds are best for entryways between rooms and single bevels work well at the front or rear entry doors.
The Advantage of Choosing Stonexchange as Your Threshold Supply House
We are pleased to have the storage space in our 18,000 square foot warehouse to accommodate recurring orders from large builders and wholesale suppliers of up to 2,000 -3,000 pieces per month. Our minimum order is one crate. Each crate contains 50 – 100 pieces depending on the length. Ordering is as simple as filling in our online request form or calling us direct at 305-731-2400. We're open Monday – Friday, 9 am – 5 pm, EDT, and all requests received by 4:30 pm will get an answer the same day.