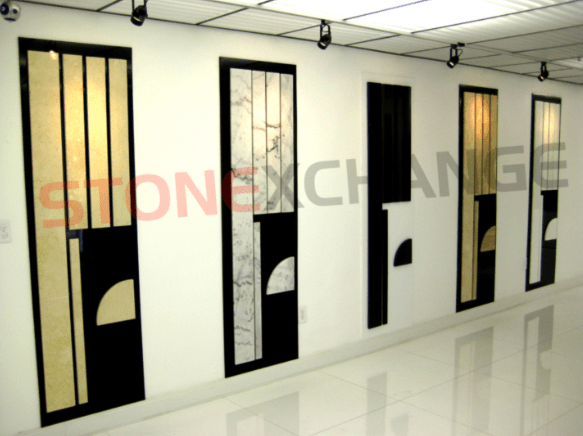 We asked some of our favorite professional homebuilders for their top tips on choosing Marble thresholds. Some of them had some pretty strong opinions about interior design and ended up elucidating on a number of other topics related to bathroom thresholds and windowsill placement. While it made for some excellent conversation, we decided it was best to sum down their responses by passing along their top five tips for contractors and interior designers.
5 Pro Tips on Choosing Marble Thresholds
1) Use Contrasting Colors
Professional home builders love to use contrasting shades of light and dark to add a visually distinctive layer to a design. If you're making a transition between light tile and even lighter carpet, then you may want to avoid a bright white slab of Marble. Try out a Travertine threshold that has some brown and tan hues in it. Likewise, you might want to go with something as bright as White Carrara if you're marking a transition between two darker materials.
2) Consider Alternative Materials
When a contractor plans a home, they usually pick the most expensive types of stone. There's no reason that wholesalers and developers can't pick a more affordable option that might work out much better check this merchant cash advance rates. For instance, if a home builder is installing Georgia or Vermont White Marble thresholds they could just as easily opt for Nuevo White Carrara pieces. Those looking for Thassos or Cultured Marble might opt instead for Pure White Engineered Stone. These options are every bit as attractive and durable as the more popular ones. Head over to the STONEXCHANGE site to see a full catalog of Marble choices.
3) Match Edge Design to Project Specifications
Thresholds that are used as flooring end pieces should generally have one long side beveled. Those that are used as separation pieces or transitional water barriers between two rooms need to have both longer edges beveled. Architects and developers should always use the right kind of beveled edge for the job when selecting prefabricated thresholds.
4) Use Hollywood Bevels for Better Accessibility
Hollywood bevel thresholds feature a large cut that's up to 1 3/8 inch, which makes it sort of like a small ramp. Interior designers and developers can get thresholds that have this feature on either one or both sides of the stone. It makes wheelchair access much easier, which has made it an attractive option for commercial properties as well as construction on condos and apartment buildings. Developers of detached homes are demanding more accessible entrances as well.
5) Keep Widths in Mind
Professional home builders urge those choosing a Marble threshold to pick one that's the right width for the job. Multifamily projects generally call for thresholds that are at four inches wide. Even though these are called hotel thresholds and are common in the hospitality industry, multifamily dwellings will often call for them, therefore it's best to choose a piece to work with that's wide enough.
Always Have Enough Stone on Hand
Residential projects with hard surfaces and tile will always request Marble thresholds. Main and bathroom entries usually can't go with them. Contractors who are working on finishing development are always in need of them as a result. If you're a wholesaler or developer that can never seem to keep enough stone on hand, then Contact Us at STONEXCHANGE or give us a call at (305)-731-2400 for more information about what kind of thresholds you can order in bulk.