Marble and granite windowsills are an excellent way to lend a touch of class to almost any construction project. Hospitality and residential projects usually call for these in equal numbers. That means that any contractor, home improvement store or wholesale buyer that hopes to have enough stone on hand to tackle their clients' needs will want to have plenty of these pieces on hand at any given time.
Keeping a large supply of the following styles in stock is also a great way to stay ahead of all the current trends in interior design.
Six Luxurious Stone Windowsills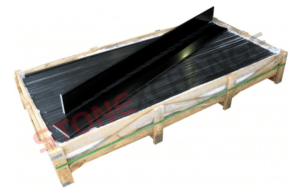 1) Absolute black granite windowsills are offered in both 37″ and 74″ cuts. These are made from a polished natural stone material with a magnificent color. They're also available in 6″ x 74″ double-beveled curbs for special projects. If your clients need Black Galaxy Granite or China Black stone for a luxurious modern design, then this style should be a perfect substitute.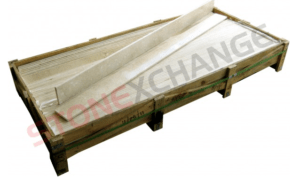 2) Crema Marfil windowsills can feature either a polished or honed finished, so they can serve many purposes. Some designers might want to play them up and make them glisten when they catch the light. Others may want to go for a more subdued look. They fit into any kind of beige interior either way.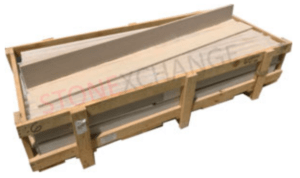 3) Don't forget about limestone if you enjoy the look of beige. While a geologist wouldn't call it marble, Euro Beige is a natural stone. Windowsills made from it match well with Mocha Creme pieces as well as those made from Crema Europa.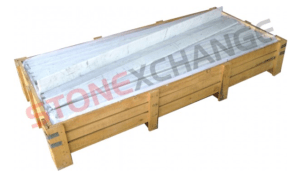 4) White Carrara is closest to the classic idea the term marble conjures up in many consumer's minds. It's got a sleek look with gray veining patterns that can fit into almost any design. This kind of marble is considered so flexible that many designers use it as a default if a client fails to specify what type of marble they'd like to use. Whether your luxurious new building project called for Cherokee marble windowsills or Carbonia stone, White Carrara is an excellent neutral choice.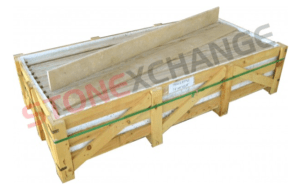 5) Travertine windowsills are made from a type of natural stone that's commonly used for wall and flooring functions. Many designers make use of Travertine pavers at some point during their careers. If someone has tried to add an extra taste of luxury to a setting by using tiles and mosaics, then matching Travertine sills are typically needed to balance everything out.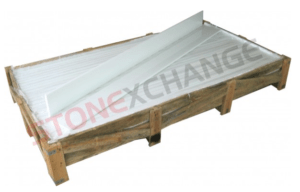 6) Unlike the other choices, Pure White Thasoz is a polished engineered stone that's made of a combination of glass and resin. It's preferred by many designs of high-end projects because it has a sort of optical white quality that's not normally found in nature. Interior designers working on luxury housing developments often demand windowsills made from Thassos marble. This material can readily do the same job without any modifications.
Luxurious Marble Windowsills in Bulk
Whether you're a contractor, dealer or developer, you're going to need to keep plenty of pieces in stock if you plan on meeting the demand for new luxury projects. Contact us at STONEXCHANGE on the web today or call us at 305-731-2400 to get in touch with a friendly sales representative who can show you all the latest when it comes to high-end luxury windowsill products available in large lots. diamond dogs slot is engaging on the grounds that it offers more than what you anticipate.