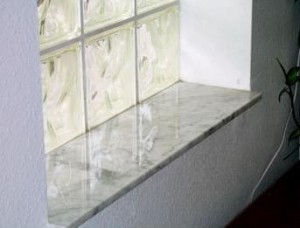 If your are in the business of frequently purchasing thresholds and window sills in bulk, it is beneficial to find a good wholesale distributor that offers a reasonable selection of styles that will help give your own customers the same advantage to implement in their project. Finding the right wholesale distributor is not always easy. It is a process that requires both the buyer and seller to cooperate. It is always helpful when the distributor and client can easily communicate with one another with limited misunderstandings having the end result of delivering a quality product in a timely manner.
Customer Service
Amazingly, finding a harmonious relationship between a buyer and wholesaler is a process. After all, it is a business deal that requires people to respect one another, especially on the distributor's part. It is essentially the distributor's responsibility to keep their client's happy and that is done by listening to what the contractor is requesting. A good distributor will be able to listen, understand, and provide their customer's needs. The ideal distributor will be able to at least have an idea about what the buyer wants and, having knowledge of their inventory, possibly offer an alternative style in addition to the product they originally requested. Contractors are always looking for a deal and they are usually interested in shopping for future project, which is why they typically buy in bulk.
Stonexchange Window Sill Distributors not only takes care to listen to what our customer's need for their project, but we also take the initiative to learn about our clients. It is important to know if they are a distributor, contractor, developer, designer, or even a homeowner. Whatever the reason, we take the time to learn about our customers so that we can better meet their needs and supply them with a durable product that will bring satisfaction to their own customers.
Quality Product
First things, first: the quality of the product must be good. Just because the product is a threshold or window sill, doesn't mean that one should spend less on the material. In fact, these items are the very products that one ought to invest in, as they are excellent for repelling water and durable enough to withstand the harshest environments. Not to mention they make great accents, design-wise.
Stonexchange offers more than marble thresholds and window sills. For builders and designers who need a little something extra to bring their project to a level of timelessness, ask about our stone tile. As a custom order, this can also be incorporated into your window sill and threshold design.
Servicing Small Businesses and Large Companies
No business is too small or too big. Stonexchange services dealers, designers, architects, and contractors. We maintain a good standing with our clients, which in turn, offers us a reputable database of dealers throughout the country. So since we do not directly service homeowners, we are more than happy to refer them to a dealer that will best fit their design needs.
Quality Options
Stonexchange operates smart. We understand that perusing through a wide selection of color combinations can easily become an overwhelming process. So we have done our research to make this procedure easier for shoppers. Based on years of experience and the market demand, Stonexchange offers our window sills and thresholds in 6 stones color combinations in different sizes and finishes:
Travertine -Durango
White Carrara Marble
Crema Marfil Marble
Absolute Black Granite
Pure White Agglomerate
Bardiglio Gray Marble
Buy Local
As it may typically be less expensive to purchase your marble window sills and thresholds from overseas, the challenges of receiving your order on time is always a gamble. Buyers must take into account that it takes generally 2-3 months to collect an overseas order. This does not include production and ocean freight time. The market fluctuates and the demand for that particular order could very well change within that time period.
Stonexchange is located in South Florida. Our warehouse is in the perfect location that gives us the advantage to ship locally throughout the United States offering buyers the ease not having to pay the premium expense of overseas shipping and the piece of mind of knowing that their product will arrive in a timely matter.
Ease of Purchasing
Stonexchange will ship as much as you want, when you want. Buying in bulk allows contractors to negotiate the cost. For companies and businesses that have projects scheduled months or years down the road, it is usually determined how many window sills and thresholds are needed. With bulk ordering, our customer service department can design a shipment plan that will supply the exact amount of window sills and thresholds that builders will need in the future. Contractors typically prefer this method of ordering, as it is an efficient time-saver.
When looking for a window sill and threshold distributor to meet your needs, look for a wholesale company whose top priority is providing excellent customer service. Contractors prefer not to go shopping around for a different wholesale distributors every time they need an order filled. They want a company that they can trust and count on to listen to their needs, provide knowledgeable suggestions, and deliver a stellar product in a timely manner.
Call and tell us what you kind of marble window sill and threshold you want for your current and future projects and we will organize a schedule that complements your own! Our staff is here to provide exceptional service Monday – Friday from 9am -5pm at 305-731-2400 or begin the conversation with us online.