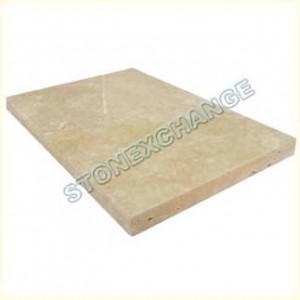 When designing a new building, you want to give it a look that will stand out now and in the coming years. This means going outside of the standards and reaching for a higher level. In the kitchen, granite countertops are considered the gold standard, and you know the importance of using high-quality, solid wood cabinetry to make an impression on your customers. However, you can also carry that same commitment to quality through to the other areas of the design, including the thresholds and window shields. Rather than settling for the basic wood finish that's used by contractors throughout the country, go with marble to make an impression and reap the benefits of a more durable finish. Here are some of the reasons you'll want to use marble for this finishing touch along with a few tips for saving money.
Better Curb Appeal
Window shields aren't just installed on the interior of a home. They're also visible from the exterior, so you want a material that can withstand the elements and look great at the same time. While wood is commonly used, marble is really the best choice for homes with brick or stone facades. Even if the property has a vinyl finish or wood, you can kick up the entire look a notch by going with beautiful marble along the windows. Stonexchange offers colors that are neutral enough to go with any décor, and they're in high demand among designers and contractors alike.
Effective for All Designs
As a builder, you're trying to appeal to a wide range of buyers. While you may not go with basic white paint throughout your model home, you also know to avoid bold prints and deep colors that may turn off some of your client base. With marble, you won't have to worry because the look and colors have a universal appeal. Travertine, Nuevo White Carrara, Crema Sahara Marfil, Pure White Thazoz, and Black Granite are all popular for tract homes and luxury custom buildings alike. You'll love how elegant they make your models, and your customers will love how nicely they fit in with their design plans.
The Smart Choice for Property Value
There are several factors impacting property value, and some might argue that marble sills aren't on the list. However, marble sills and thresholds help set the right tone for people who are coming in the home and looking at the little details, including appraisers. The use of marble sills and thresholds will help keep the property value high while also making a great impression on potential buyers. People are drawn to the greater durability and easy maintenance that comes with marble, and that helps cast your business in a positive light.
Look for Wholesale Pricing
With the decision made to invest in marble sills and thresholds, the next step is finding the right supplier. While you could go to the local home improvement store, you'll save more with a wholesaler. Here at Stonexchange, we're able to provide our customers with wholesale pricing because of our strict cost-control measures and simplified supply chain. We own the quarries, manufacturing center and final distribution warehouse, so there are no unnecessary markups along the way. We're able to maintain lower costs, and we pass those savings on to you through wholesale prices that you won't find elsewhere. All of our customers enjoy excellent prices, but the cost per unit drops more as you increase the order size. When possible, order in bulk to save more money on high-quality stone sills and thresholds.
Build the Inventory with Bulk Orders
Ordering in bulk is easy when you decide to maintain your own inventory. There are many benefits to having the supplies right on hand for your next job. You won't have any delays with completing projects, and you'll even be able to accommodate customers who might change their mind about the stone finish that they want. If a mishap on a job site results in some broken merchandise, you'll already have the replacements on hand.
We take pride in filling orders quickly and providing you with prompt shipment, but the best way to avoid any unnecessary delays related to your window shield installations is to maintain your own inventory. When you order in bulk, we can provide you with more attractive prices, and that helps you bring the overall cost of your project down.
Choose a Trusted Supplier
Time is money, and you don't want to waste precious minutes sifting through damaged tiles or having to have an order reworked because you didn't get what you needed. We know and appreciate how precious your time really is, so we'll do everything we can to ensure that it's not wasted. We pay close attention to detail with every order because we want you to receive exactly what you need in a timely fashion. We're meticulous when packaging crates because we want to minimize the risk of damage. What this means for you is that you'll spend less time checking the stones for damage and more time focusing on the final installation.
We value our customers and want you to trust our team with all of your stone thresholds and windowsills. We take pride in our high-quality work and are committed to your satisfaction. In addition to providing you with great wholesale pricing, we also offer excellent customer service that you can count on.
We also offer custom work so that you have the stones cut and finished to your exact specification. We do have a minimum ordering requirement for this service, and we ask that you allow us a few extra weeks to complete the process. We're looking forward to working with you and we hope that you'll trust us to maintain your in-house inventory with attractive, high-quality marble windowsills and thresholds.
Browse our site to take a closer look at our inventory or contact us to start compiling your order.