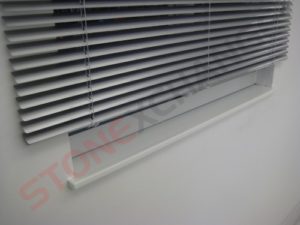 Building or renovating a home to make it increase in value or sell quickly requires a lot of attention to detail. Two items that can provide a great piece of style to any home are marble window sills. When looking for new marble windowsills, the best option is to shop through Stonexchange. Our company can provide a variety of benefits and options to contractors, architects, designers, and wholesale buyers.
Shop a Variety of Marble Window Sill Options
One advantage to buying your window sills and thresholds from Stonexchange is that we can provide you with a wide range of variety. Stonexchange has direct access to our quarries. Because of this, we can provide you with a unique set of options including an array of natural stone options such as those made of granite, travertine, and marble. This can then be used to give any room in a home a more natural feel and match stone countertops found in bathrooms in kitchens.
Stonexchange Provides Selection Assistance
Another reason to shop though Stonexchange is that our customer service representatives will be able to provide you with assistance to make sure you make the best choice possible. Choosing the right marble window sills is a major decision that needs to be taken seriously. Stonexchange will be able to review your design plan and other factors to help you make the right choice for your project.
Bulk Ordering Equals Huge Discount Pricing
If you are looking to purchase marble window sills for a major renovation project, buying in bulk is often a great idea as it will be more efficient and help save money. Stonexchange has the ability to handle large orders. We typically carry a big inventory in its distribution center. We will be able to fulfill your order requests quickly and make sure that your project stays on track and within budget.
Customization
While Stonexchange has the ability to provide large orders to a customer, we can also provide individual customized pieces. Our company is well aware that each job is different and some may require specialized pieces. That's why we're able to work with you to create individual pieces that meet your needs.
We Also Carry ADA Compliant Marble Thresholds
If you are looking for marble thresholds for a commercial project, make sure that they are ADA compliant as it is a practical necessity. Stonexchange specializes in creating customized marble thresholds that do not exceed ¾ of an inch in height for sliding doors and ½ of an inch for standard opening doors. These are maximum heights permitted by the ADA and will be required for installation in order for you to stay compliant with the current code.
If you are looking for new marble window sills and thresholds for your next project, you should contact Stonexchange today to get more information. We can be reached by phone at 305-731-2400 or you can visit the company and sales staff in at 9605 NW 13th Street in Miami, FL. You can also get more information about Stonexchange and send a direct message to the company by going to the contact us page.