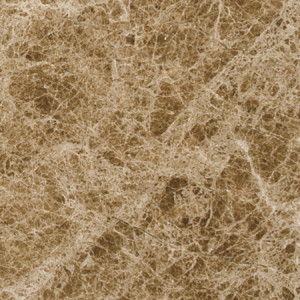 The quest for the right natural stone distributor can be a trial and error process. Unfortunately, these trials can become quite costly for builders and contractors. A number of hapless incidents can result in loss of money. You can run out of building materials and end up having to pay for more supplies at a full price including the premium price for overnight shipping and handling.
Not having enough inventory on hand happens to the best planners. This may have nothing to do with under estimating the amount needed either. When ordering materials like marble window sills, it is common for such a thinly cut slab to get damage during transport—no matter how well packed it might be. The fact of the matter is whenever you are shipping or receiving breakable material, there is always the risk of damage.
Stocking Your Inventory the Smart Way
That is why when you are ordering your marble window sills, it is highly recommended to order more than you need. Most marble window sill distributors won't tell you this in fear that it might make a negative impact on their own shipping services.
Here at Stonexchange, a marble window sill distribution company located in South Florida, we stand behind our product and guarantee that you will be pleased with your purchase, but when you are operating in the construction industry, it is wise to think ahead and solve any potential problems that might arise. This includes running low on inventory and even damaging it whether it is during shipping or transporting from your warehouse to the construction site, or even during installation.
About Window Sills
Window sills serve as a brace for window frames. It has the same purpose as a threshold would for a doorframe. Without something to brace the window, the entire wall could be compromised.
Window sills are typically made from wood and vinyl. More builders have stepped away from wood because even if treated, it is susceptible to water damage and used as burrowing homes for insects. For end-users, it's an added homeowner's expense—even vinyl. By supplying a lasting, durable material into a build, developers are able to use this as an attractive selling feature.
About Marble
Marble is simply an attractive looking building material. It's a metamorphic rock, meaning it transforms from one form to another. Based on natural occurrences of heat and pressure, the limestone, which is what marble is mostly made of, melts along with other organic substances embedded in the earth and turns into another form that is physically different when it cools.
Because of this metamorphic process, a variety of color variations are offered in marble. This is one of the attributes that make it such a popular natural building stone.
Swapping out your standard window sills for one of the most coveted building materials on the market can only increase your property value. Because it is naturally foraged under an immense amount of heat, it is flame-resistant, making it a great material for indoor and outdoor kitchen shelving and pantry areas—especially for high-end restaurants that have their kitchens exposed to the dining area.
Getting Your Marble Inventory Cheaper
When it comes to purchasing window sills, most developers and contractors might find it convenient to get their supply from their floor distributor. This seems to make sense, but what if you can find a natural stone distributor that specializes in only window sills? Chances are the cost would be less expensive than a 'regular' marble distributor.
Keeping the Delivery Cost in Mind
Finding a local marble window sill distributor is a smart decision, but what happens when you bid for a construction project that is out of town, out of state, or even across the country? Whichever marble window sill distributor you choose, it is highly recommended to ask about their delivery regulations. Chances are most of them will tell you that they can deliver anywhere you want, but not all of them will have good delivery and distributing methods.
For smaller distributors, some might ship out on an as-needed basis. What this means for you is that if you happen to have any out-of-state contacts, the distributor will end up paying a premium price to ship your window sills out, thus charging you an even higher price. Larger distribution companies will already have established an efficient distributing process that is cost effective that won't bust your budget.
What Type of Window Sills Should You Stock?
Because marble comes in a variety of different colors, and people's tastes vary, it might be a gamble to stock a certain style of window sill in bulk. That is why Stonexchange stocks the most popular kind of marble window sills that will easily complement a variety of flooring.
The most popular marble window sill in the construction industry are: Nuevo White Carrara, Crema Shara Marfil, Black Granite, Pure White Thazoz, Bardiglio Gray, and Emperador Brown. View them here.
Stonexchange's window sills come in three standard lengths: 36", 56", and 74". The thickness of a standard window sill measures at 5/8". Window sills that require a thickness of ¾" or more, are considered a specialty order and take at least 10 weeks to produce. Regular orders can be shipped out the moment your order has been fully processed.
Stonexchange, Your Choice for Marble Window Sills
The benefits of buying bulk window sills far outweigh ordering your supplies on an as-needed basis. However, without a proper and efficient distribution process, you might not save as much money as you would've hoped. That's why it's important to determine the cost of bulk marble window sills on the front and back end. If a unit cost is unusually cheap, be sure to ask about the distribution charges.
Furthermore, it's always smart to keep more stock on hand than you need, as it is common for marble window sills to crack or break during transport and installation.
If you have any questions regarding which kind of marble window sills you should stock for your warehouse, call the friendly staff at Stonexchange, or start the conversation by asking us a question online now.