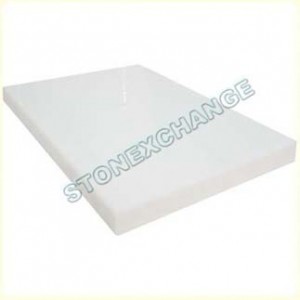 White marble window sills are a great choice for any construction project, but you may not have the funds available to cover the cost of natural stone. A great alternative is man-made pure white Thassos from companies like Window Sills. Here are just a few of the ways that white window sills will prove to be the right design choice in your next hotel, residential application or a home makeover.
White Sills with White Wood Trim
Whitewood trim is a great choice for any room. It makes wall and floor colors come alive, and it matches everything from light pastel shades to deep jewel tones. Using white trim throughout a large project also reduces overall expenses as you can start buying the trim and paint in bulk, and you won't have to spend time double-checking the trim colors in different rooms. 
Match the trim with white marble sills to make the window look larger and more impressive. When you're working with vinyl windows, the sill will also match the structure of the window for a clean and attractive design. If you're going with natural wood windows or trim, then travertine or crema Sahara Marfil may be a better choice for blending with the window framing and surrounding trim work.
Extra Light Reflection 
Wood needs to be painted with a high-gloss finish to reflect light and make a room look larger. When you choose natural white marble window sills or white Thassos, you can make the room feel more spacious without touching a paintbrush. This is because marble window sills are honed and polished for a clean, smooth finish that better reflects light. As the sun streams in, it bounces off the smooth stone and moves further into the room. 
While this happens with any type of marble window sill, you'll achieve the greatest light reflection with the white stone of Thassos. While you may picture marble in large luxurious homes, the ability to visually expand a room by reflecting more light makes it a top choice for small homes and commercial structures that are filled with tiny rooms.
Contrast In Shower Stalls And Other Applications
Windowsills aren't just used in windows. They can also be used as baseboard, shower shelves, over-the-sink shelves and as the framework for bathroom mirrors. In these applications, the contrasting color between white and the other shades in the room will make the marble stand out more. 
If you're working on a marble home, you'll draw more attention to these extra features. Then you make your contracting company stand out as a business that takes pride in offering luxurious options. 
Your customers may choose to have true white marble or travertine used in place of the pure white Thassos, but they might not notice this elegant addition at all if you use matching shades in the example. If you're going to think outside the box and use marble windowsills in other applications, make sure that it will stand out and be noticed by your target market.
Durability That Makes An Impression
One of the greatest benefits of using marble as a building material is that it's highly durable. Your customers recognize that marble has been used for centuries in both exterior and interior applications, so they'll know that it's a durable choice. When you add marble to the finish of your new building, you're sending the message that you expect your construction to last as long as your chosen materials. 
They may not be keen on the price tag, however that usually accompanies white marble-like Nuevo white Carrara. While your customers may recognize that it's the most cost-effective choice in the long run, short-term finance considerations may take precedence. In this case, be sure to offer them white Thassos as an affordable alternative. Made by man, it carries a lower price tag, but it's still just as durable as natural stone options.
Custom Orders Are Always An Option
Thasos is a synthetic product that can be manufactured to your specifications. StonExchange offers a range of different sizes and dimensions. They're typically 5/8-inch thick, but we also offer special orders in 3/4-inch thickness. 
Standard Thassos lengths are 74, 56 and 36 inches, and they can be cut to widths ranging from 3 to 12 inches. If you need different sizes, we're happy to accommodate you with a special order. 
Our local wholesaler will place an order with our overseas manufacturing center, so it will take a few weeks for your order to be filled and delivered. However, you'll receive the same excellent quality and beautiful materials that you've come to expect from us. In addition to ordering Thassos in special dimensions, you can also order travertine, Nuevo White Carrara, Crema Sahara Marfil and black granite from our manufacturing center.
Complete Stain Resistance
In addition to using marble as window sills, it's also a popular choice for shower curbs. The manufactured stone is completely non-porous, so you don't have to keep up with regular sealing in order to prevent water intrusion and stains. This makes it a great choice for any area that sees a great deal of water. 
While you might not want to use thazoz as the flooring in a shower because it could prove too slick, it's a great option for a shower curb that will be stepped over. This same stain resistance is what makes it a popular choice in commercial settings where it's bound to get dirty but the staff will have limited time for cleaning. However, you'll still enjoy the smooth and attractive look of marble, and your customers will be impressed with how the finished product looks.
Reliable Availability for Future Projects
Marble availability is dependent on quarries and Mother Nature. StonExchange takes pride in the fact that we own our quarries and manufacturing centers, so we can provide customers with a more reliable stock of natural stones. However, the manufactured thazoz isn't limited by weather conditions or how rich a particular section of the quarry is. 
Crafted to the highest standards, every piece is similar. You can count on being able to buy more thazoz when you transition into another project and have to restock your own inventory. In addition to carrying an excellent stock of Thassos window sills, we also offer our customers wholesale pricing to help you save money now and in the future.
The Test of Time
Pure white marble has withstood the test of time and proven that it can last for centuries. You can feel great about going with pure white Thassos because it's every bit as durable. 
This product has been used as a building material for decades. It can handle the high traffic areas of a hotel or school, and it's commonly used in homes where people need zero-water absorbency and a more attractive price. It's not made with PVC or vinyl that will yellow over time or be damaged by the sun. Thassos requires minimal maintenance to keep it looking fantastic, and this makes it a top choice among builders and consumers alike.
Faux Stones That Look Like White Marble
Explore our options below of stones that look like Marble. All of our stones are made out of high-quality materials that will improve the appearance of any room in your house. 
Travertine

is very similar to marble in the way that they both have a washed look. Marble tends to have natural figures and patterns embedded in it and Travertine definitely has this similar effect on its surface.

Travertine is creamy like the color of a coffee stain on a white shirt and will look great in your kitchen if you have wooden kitchen cabinets. Travertine tile flooring works well in kitchens or bathrooms because the humidity won't be absorbed into the travertine floor.
White Carrara

looks like white marble in the way that it has a similar shadow vein effect across the white stone panels. This Carrara white marble would look great as a floor tile in your bathroom or as a marble countertop in your kitchen bar. 

Crema Marfil

has a neutral creamy tone which makes it ideal for your kitchen floor and countertops if the rest of your house resonates with more of a baroque style. Crema Marfil is good for those searching for a minimalist, easy to install, marble tile. 

Absolute Black Granite

is a stone as black as night with tiny specks embedded that glisten in the light. It would look great in your bachelor pad's kitchen countertop or if you have many kids and don't want to worry about food stains. 

Euro Beige

looks like a stone wall or stacked stones all shrunk into a tile size. It has a sandy look to it and definitely has more texture than white marble but not as much as a Chicago brick wall panel. 

Pure White Thazoz

is ideal if you have two kitchens; a cold kitchen and a hot kitchen. A cold kitchen is a kitchen in which you only prepare food and a hot kitchen is where you cook foods. Pure White Thassos is a good option for your cold kitchen countertop since you avoid the risk of staining the white stone.

Pure White Thazoz is a delicate and beautiful stone, its white surface could stain easily if you spill foods or drinks that have bright colors such as turmeric or beets. Another option is using this stone for the bathroom floor, the white color will illuminate the room and bathe it with light.
Bardiglio Gray

is a beautiful stone similar to graphite in color. It looks like a cosmic dust storm and seems like it was cut from layers upon layers of stones. It would make a beautiful floor in your bathroom if you like neutral tones. Since most bathroom appliances have silver or white in them and this stone has both it will match perfectly. 

Emperador Brown

looks like spider webs were knit in amber. The white translucent networks give the stone a special texture and unique quality to it that no other stone has. Emperador brown looks like the floor of the hot springs when the sunlight hits the water.

Emperador Brown is a good substitute for marble, they are both similar in that they have a certain translucency to the material, a sense of depth and a clean finish. You can easily wipe the surface down and the Emperador Brown won't stain. This stone is a phenomenal option for a kitchen or bar countertop. Would go wonderfully with mid-century modern furniture. Emperador Brown is a good substitute for marble, they are both similar in that they have a certain translucency to the material, a sense of depth and a clean finish. You can easily wipe the surface down and the Emperador Brown won't stain. This stone is a phenomenal option for a kitchen or bar countertop. Would go wonderfully with mid-century modern furniture.
Window Sills Customer Satisfaction Guaranteed
When you're considering the finishing materials for your project, move past the wood sills and go with marble. If the cost won't fit with your building budget, then consider going with pure white Thassos from StonExchange. 
We take pride in our high-quality products, and we're looking forward to providing you with excellent customer service. We have a range of sizes available to suit all of your needs, and we're happy to accommodate you with minimum-size custom orders when necessary. Your customers will appreciate the affordable option, and you'll love how easy we make the ordering and delivery process. 
Our representatives are standing by to help you, so contact us today to learn more about our products and options in the United States.