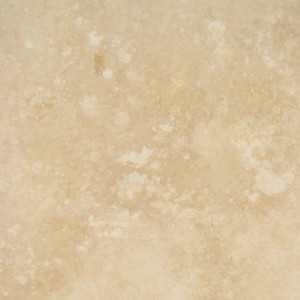 When you're gearing up for a major project, you have countless items to check off your to-do list. In addition to getting final authorization from the homeowner and lining up permits and inspections, you're also going to be coordinating crews, stocking up on supplies and ensuring that everything is ready to go. You're bound to be running short on time and patience. You can make your entire project run more smoothly by ensuring that you're working with top suppliers ahead of time. Before you start looking for marble tiles and door thresholds at your local stores, consider how you might benefit from going with a distribution center in Miami and having the merchandise shipped to you.
Avoid the Lines
Walk into any store during the week and you may encounter a long line. Rather than taking precious time out of your day to stand and wait for assistance, you can place your order online or by phone for faster service and greater convenience. You can place an order from the convenience of your home or office, and you can even call us from the job site rather than trying to fit a trip to town into your busy day.
We have experienced customer service agents waiting to assist you with orders, so you shouldn't have to wait long to speak with a representative. We'll pay close attention to detail in order to provide you with efficient service so that we can get your order filled quickly and you can get back to more important things.
Save Your Shocks
Another problem with buying from your local store is that you have to load your truck, transport everything, and then unload it again. Not only does this entire process take you away from job sites, it also puts more wear and tear on your company vehicles. Natural stone is extremely heavy, but you don't have to worry about transporting your building materials when you let the supplier take care of it for you.
With traditional stores, you would have to spend a few hours loading, transporting, and unloading the order. With our service, you just have to wait for it to be delivered right to your job site and unloaded by the shipping company. While we take care of the transportation, you can continue focusing on your clients and your current jobs.
Quality You Can Count On
You appreciate the value of buying from trusted names. You know that installations go faster and there are fewer challenges when you're dealing with quality merchandise that provides you with consistent finishes and exact measurements. Sometimes your local store will have this high-quality merchandise in stock, but you may wind up wasting a good deal of time simply checking every stone to ensure that it meets your exacting standards.
You won't have to worry about this when you decide to work with our company. We take pride in our quality control, and we hold ourselves to the highest standards through every step of the mining, manufacturing, and distribution process. You can count on us for stones that are even, attractive, smoothly finished and ready for installation. You'll spend less time sifting through damaged or defective tiles and more time actually laying the tile and finishing up your jobs.
Reliable Inventory
It helps if you know what kind of materials you'll have on hand to work with. When you know what's available for natural stone, then you can work up proposals for your clients with confidence. One of the great benefits of working with our team is that we carry the same selection all year long. We don't shift things around for different seasons, and our selection doesn't change due to changing suppliers because we own our quarries and do our own manufacturing.
That's why you can count on us to have Travertine Nuevo White Carrara, Crema Sahara Marfil, Black Granite, and Pure White Thazoz at any given time. We're ready to fill your order today, and we can also fill your requests in the future. This makes it easy for you to maintain your own inventory so that you'll be ready for almost any job.
The Best Price
We believe in controlling costs through all levels of our business. This allows us to pass lower prices on to you. We also help you save by minimizing the markup points. We're able to provide you with wholesale pricing in order to help you save on every project. Homeowners appreciate our low prices because we make it easier to keep projects within budget. Contractors can take advantage of our prices to either submit more attractive bids to clients or boost their profit levels.
Great Customer Service
You want to save on building materials, but you also want to receive great service along the way. You can count on us for personal attention, friendly treatment, and top-notch customer service. We pay close attention to detail to ensure that your needs are met, and we've contracted with nationwide shipping companies to ensure that you receive your crates or containers in a timely manner. We'll provide you with personal attention and courteous service, and we're ready to assist you with in-stock deliveries as well as special orders.
When you're ready to invest in marble for an upcoming project, turn to our company for quality, convenience and pricing. We have the wholesale pricing you're looking for along with the great customer service that you deserve. You'll save time with our easy ordering process and direct deliveries, and you'll avoid the hassle of going picking up tiles from the home improvement store and transporting them yourselves.
Contact Stonexchange today to learn more about our available inventory and start your order. Your complete satisfaction is our top priority, and we'll work closely with you to ensure that you receive the products you need for projects of all sizes.