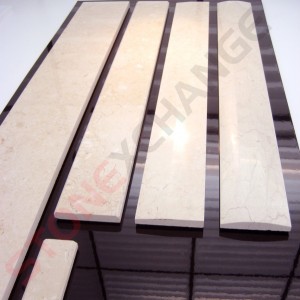 The city of Miami is ranked as one of the country's most populated cites. It has a booming economy, leading as a major center of finance, commerce, international trade, entertainment, fashion and arts. In 2007, The US Census Bureau reported Miami to have approximately $85,146 firms, all operated and owned by a diverse group of ethnic cultures.
Furthermore, Miami is reportedly the place where one can find a large number of national and international banks. It houses some of the most advanced research centers and hospitals, not to mention that is considered the "Cruise Capital of the World."
The point is that Miami is a lucrative city that, because of its high population and continuing growth, thanks to a thriving commerce, is continually growing and developing. Many people flock to the city of Miami for the opportunity to become a part of this prospering city. Consequently, there are many who succeed beyond their wildest dreams creating a name for themselves as entrepreneurs and growing their business to the point where they employ other people. Such growth like this can increase rapidly—so rapid that perhaps a building is needed to house all of this creativity.
Miami is a fast-growing developing city. It is almost impossible to drive through the city and not see some type of construction and development in progress. Everything from hotels, business centers, and entertainment buildings are being built in the city of Miami. With the city's reputation for style and glamour, most of these developments will require a certain standard of quality, even down to the very detail—like the window sills. Instead of using the standard material for window sills, contractors and developers usually upgrade to a luxurious marble window sill. 
Benefits of Buying in Bulk 
It's quite rare that a developer, contractor, or architect will go to a local home improvement store to purchase their window sills. For these professionals, it is always financially beneficial to buy their materials in bulk. Window sills are no different. Most new developments in the city of Miami are designed with plenty of windows. So purchasing window sills from a wholesaler will typically result in lower costs, as most distributors will reduce their unit price if the purchaser buys enough product. You would not get this from home improvement stores because they have already purchased their window sills in bulk. As a result, they must increase their unit price in order to make a profit. 
Developers Typically Buy in Bulk 
Contractors and developers can skip the step of going to a storefront distributor and go right to the source. By directly purchasing from a wholesale distributor, the buyer can get the lowest price possible. This is almost a priority for them because they usually will have more than just one project to complete. So instead of buying what they need for one project, contractors and developers often think ahead, anticipating what kind of window sill they may need for the second, third, and fourth project to come.
As mentioned earlier, the more product one buys from a wholesale window sill distributor, the more likely the unit price will reduce, resulting in significant savings. So even though it may appear as if one may be spending more money to purchase marble window sills, they really aren't.
Financial Benefits to Buying in Bulk
Looking at this expense from a financial viewpoint, the long-term costs of purchasing in bulk far out-weigh the expense of spending money on marble window sills at a marked-up price from a home improvement store. Even a wholesale distributors' price that is already discounted, but if the buyer chooses to buy the windowsills as they work on each project, the likelihood of getting further discounts are slim.
It just makes financial sense to spend the extra costs upfront in order to save money in the future! 
Public Buildings 
Public Buildings in Miami probably receive the most wear and tear because so many people utilize them. Buildings like libraries, art centers, and the like might receive the most abuse and maybe even neglect. Window sills are an area in most public buildings that can often be overlooked. Yet, because of their exposure to light and sometimes the elements, they wear easily and eventually need to be replaced, that is if the proper material hasn't been installed.
It can be said that it also makes financial sense to install marble window sills in public buildings to avoid any future expense for the taxpayer. Marble is a durable and long-lasting material. It will not rot or corrode and it's termite-proof! This material has the tenacity to possibly outlast the dwelling itself! That is why most public development projects typically choose a more durable window sill material to avoid having to replace it in the future. 
Preserving Historical Buildings 
Not many historical buildings are designed with marble window sills. The more popular building materials back then were wood, as it has always been cheaper to purchase and transport. However, wood, even when treated has the tendency to crack and break, and even serve as food for some insects.
Window sills serve a purpose. They keep water from seeping into the building that may cause interior damage resulting in thousands of dollars of repairs. To avoid this, most renovation projects in Miami consider replacing the existing window sills with marble to preserve the integrity of the building. 
Buy in Bulk for Your Next Project 
Stonexchange Window Sills offers an array of window sills in standard sizes and colors. This means that you can not go wrong purchasing any of our window sills, as the color tones that we have available are considered the most popular choice in today's market.
Our company works with nationwide shippers to provide you with timely deliveries and dependable service. When you are ready to upgrade your projects with marble window sills and save some money, give our team a call at 305-731-2400 or visit us online to place your order now.