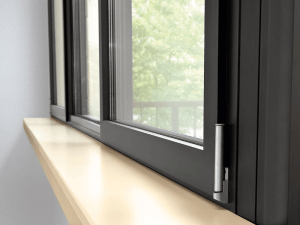 For some builders, contractors, and designers, purchasing marble window sills is as about as common as buying a loaf of bread at their local grocery store. But these shoppers weren't always savvy marble windowsill shoppers. Buying marble window sills isn't cheap. It is an expense that you will most likely see a return on investment if the materials are purchased at the right price among other factors.
Much thought must be considered when shopping around for marble window sills. It can be said that if buyers don't do their due diligence and find the right deals, they may in fact, lose money. That is why we at Stonexchange want to provide you with some useful tips to use when purchasing windows at a wholesale price.
 1. Do Your Research. Know your product.

It is imperative that you shop around to find the right wholesale distributors to fit your needs. It is equally important that you educate yourself on the material in which you are shopping for. When looking for your window sills, make sure that you are pricing the right size window sills with one another.

Because windows come in many different sizes, and even shapes, likewise, window sills must also adhere to that size. The standard length of most window sills that most distributors are expected to keep in stock are 74″, 56″ and 36″, with a thickness of 5/8″.

Stonexchange is more than happy to fill a custom order, manufacturing window sills as thick as 3/4″ provided that we are given enough lead-time in addition to placing a minimum quantity order.

2. Not All Wholesale Distributors Sell at a Wholesale Price.

Just because a business says that they are wholesale, doesn't mean that they are! The suggestion for this is actually just as easy as shopping for a loaf of bread. As we grocery shop for that preferred jar of peanut butter to go with that perfect slice of bread, we are comparing which brand costs less. Additionally, we may be comparing the quality of the product that we're buying with the better price. The same concept applies to buying marble tile—just don't eat it!

No one really wants to spend all of their money that they've worked so hard for! At the very least, we want to get the best quality at the least amount of money—the whole reason we're shopping wholesale anyway! It can be said that most of us have experienced purchasing a product at a cheap price, receiving a low-quality product in return. Likewise, we've all probably over-paid for something as well. So, for the sake of your own pocketbook, make sure that you are actually buying a quality product at a reasonable rate and do your homework by comparing the prices in the market is the way to go.

3. Marble Has a Unique Design Pattern. Every cut is different.

When it comes to purchasing marble window sills, what you see is what you get…and more! Marble is an organic substance that is formed in the earth through a metamorphic process that fuses sedimentary rocks, mainly limestone and dolomite rock, by an immense amount of heat and pressure from within that cause the rocks to melt together crystalizing or rearranging it into the substance we know as marble.Think of melting three different colors of crayons together in a pot and gently swirling those colors, then cooling the heated substance back to room temperature. If you were to break that solid piece of fused crayon in half, although you would have the same color of wax, you would also have two different styles of wax with a different swirl patterns.So it is best not to fall in love with a specific pattern of the marble windowsill but rather the depth of the vein pattern and the hues of color.

4. Make Sure Your Window sills Meet ADA Compliance

Most people may want to cut corners because they "know a guy". That may not be a good idea because the window sill that you are installing must be legal.

Whatever project you need to buy a marble windowsill for, it is highly recommended that meets the American Disabilities Act (ADA). By law, any new or altered construction must meet specific requirements to accommodate people with physical challenges or disabilities.

For the sake of resell value alone, when purchasing a rich product like marble window sills, it is important to make sure that wholesale product meets ADA compliances. If not, then when reselling your property, the inspector may insist that you re-install your window sills to meet those requirements that would in turn, cost more money—something you may have been trying to avoid to begin with!

5. Ask the Distributor about the Least Popular Stones Sold

Once you have found the right wholesaler and are confident that their product, no matter the style or pattern, is top quality, it might behoove you to ask your distributor about the least popular stones sold. Chances are, the distributor is overstocked and may want to sell them at an even lower wholesale price. If you already have a particular color hue in mind, so what? It doesn't hurt to ask. You never know, you may find something that better complements the space you are trying to design. You might even be able to save a few extra dollars in the process. Now that's a bargain!

6. Be sure to factor in the shipping and handling in your budget

Finding a great deal always calls for a pat on the back. Congratulations! Then, there's the shipping and handling costs that give you a new respect for the United States Postal Service and express mail carriers. That additional cost always seems to be just enough to bump those last two digits into another dollar amount. Suddenly, you are explaining to your peers about the great deal you got on marble window sills but had to pay an extra 'x' amount of dollars because of the shipping and handling.

That is because most people don't usually take into account the additional cost of shipping and handling—not to mention taxes when composing a budget. So it is suggested to take all of your expenses in to account when shopping for your new marble window sills.
Making sure that you have enough knowledge about marble window sills before shopping for them at wholesale prices can save a lot of time and money. It is also helpful to talk with someone who is knowledgeable in the product.
Do you have any questions? The staff at Stonexchange is available to answer any questions you may have Monday – Friday from 9am – 5pm at (305) 731-2400 or online. Start shopping for your marble window sills by researching Stonexchange's online catalog here.