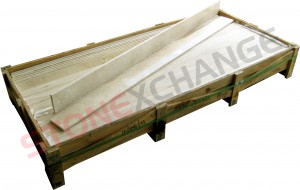 Contractors need to have a range of products to offer their customers. Discerning clients often believe that natural products are the best, but this isn't always the case. In many situations, engineered stone will prove to be a better choice for color consistency, stain resistance, durability and even appearance. You want to fill your customers' wishes and provide them with a new home or business they'll love, but you may need to help them understand the different choices that are available to them. In some cases, your clients may decide that engineered stone is actually better for their needs. Keep this information in mind so that you can help your clients make informed choices about the building materials for their projects.
Greater Stain Resistance

Natural stone is beautiful and durable, but it is susceptible to some stains. Avoiding oil and grease is a simple matter for some customers, but it can be a serious problem for others. If your clients express any concerns about the potential for staining, then engineered stones are a better option. Manufactured by combining engineered quarts with resins and a range of other materials, the man-made products are less porous and more resistant to accidental staining. In addition to being better for kitchens and windowsills, your clients may also prefer it for crafting rooms, home offices, business counters and other areas.
If you are concerned about getting stains, we recommend the following natural stones for window sills:
Absolute Black Granite: This stone is as dark as a star-less night. If anything falls on it such as grease or foods with dyes it will not stain the stone. If you live in a place where it is predominantly cold, this black granite window frame will absorb heat, keep your windows warm and in effect your house as well.
Bardiglio Gray:

This marble window sill tone is slightly lighter than Absolute Black Granite but it is still dark enough to sustain a stain. Simply wipe it down with a damp cloth and the stone will remained unaffected. 
Emperador Brown:

The material of this window structurally will work best with wooden tones or Earth tones in the house. The color will endure anything that might have the potential to stain it. The pattern or aesthetic of Emperador Brown is that of a cosmic dust storm, so if any grease falls on it, it won't do any damage to the stone or its design.
Greater Color Range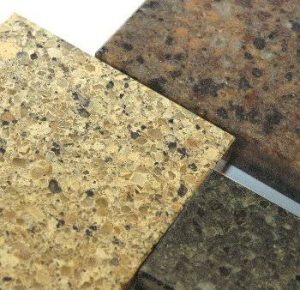 Natural marble is readily available in shades of green, red, tan, white and black. It's a beautiful addition to any building project, but the color options don't always meet your clients' needs. When your client wants a glorious blue or another shade that's not available in natural marble, then engineered stone is typically the best option. It closely mimics the look of marble with elegant veining and marbling in the colors, but it can be created in any popular shade. Pure white engineered stone is particularly attractive for windowsills throughout a home or business.
 Engineered window trims look especially appealing when you select a particular shade that is congruent with your living room or bedroom's interior decoration. 
You won't even notice the difference! Our high-tech engineering will make your window sills look just like marble stone. Unlike, Marble our stones will remain unaltered when put into contact with acidic alkali. Lemon juice, wine or vinegar can scratch the surface of your marble or remove the shine.
In the end, it is more economical to purchase an engineered stone for your interior window sills. You won't have to constantly invest in cleaning supplies for your marble window sills or countertops with our engineered stones.
Larger Sheets
Nature limits the size of natural stone slabs, but this isn't an issue with engineered marble. Sheets can be manufactured in sizes up to 52-inches wide and 120-inches in length. The larger solid sheets allow contractors to limit the seams in any given project and create a more consistent look. Sheets can be formed into curves, circles and a range of other shapes for a custom look that will suit your clients' needs. This makes engineered stones the right solution when you're working on a contemporary project that requires fluid lines and a combination of unique shapes. It's also the right choice in larger rooms where the counters and windowsills need to span a more impressive space.
Consistent Look
Some people love and embrace the natural variations of cultured marble. They enjoy the patterns that only nature can make, and they work this into the design scheme. However, this look isn't for everyone. Other clients prefer a consistent look that eliminates variation and keeps the slabs consistent. Either way, the slabs are manufactured with precision to ensure that they all share the same look. This helps make the seams further disappear when installing the engineered stone on a large surface. The color is true throughout the material, so the edges can be routed off and finished into decorative shapes just as with cultured stones.
Reduced Waste and Breakage
The weight of these counters is far higher than other man-made options, yet it's easier to work with than natural cultured stone. Cutting and moving it into position is easier, and that helps contractors reduce breakage and damage on-site. Installers may need some additional training in order to prepare them for this type of work, but it's worth the extra investment to be able to offer this valuable material to clients.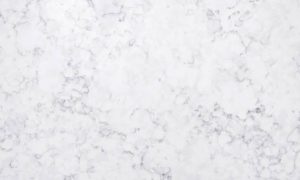 Easier Maintenance
Busy clients are always looking for items that are easy to care for. While they may love the look of natural stone windowsills, they may not like the idea of having them sealed every year. One great benefit of engineered stone is that it's very easy to clean and maintain. The non-porous surface is easily wiped off with a damp rag, even if something like nail polish or liquid food coloring spills on it. Strong chemicals may damage the surface, so your clients will still have to be careful with solvents and other powerful chemicals.
Engineered Stone Window Sills Are Eco-Friendly
Engineering our own stones through the process of reusing unwanted quarts makes this manufacturing process have less of an impact on the environment. We don't have to remove or drill the beautiful marble from the Earth which can have a negative impact on the biosphere. By using what is available to us we generate less waste and still achieve the allure natural marble has.
Our Carrara white stone, for example, is as charming as marble. Plus it won't require you to buy cleaning supplies that have harmful chemicals to get stains off of it. You can simply wipe it down with a humid rag and it will do the trick. Chemicals are bad for the environment and for your family, opt for engineered stone window sills!
Lower Cost
Perhaps the greatest appeal of engineered stone is the lower price. Your clients will appreciate how affordable this material is when compared to cultured marble. It's just as attractive, but it will help keep the project's budget in line with expectations.
Stone windowsills are a beautiful finishing touch for any building. They're easy to care for and highly durable. It's wise to have an alternative to natural stone so that your customers can choose the material that's right for their needs. Here at StonExchange, we want to provide our customers with the selection they require at the prices they need. We take pride in our excellent service, and we're looking forward to providing you with fast delivery.
Count On Stonexchange And Make The Change From Marble To Engineered Stone
StonExchange offers a wide range of natural stone and engineered products. Our windowsills are available in travertine, Nuevo white carrara, crema sahara marfil, black granite, and engineered pure white thazoz. We maintain a steady inventory in our Miami distribution center so that we can supply contractors and designers throughout the nation. We're happy to fill custom orders, but there is a minimum ordering requirement. Custom orders can be crafted to your exact specifications to help you save on installation and labor costs.
Contact us today to see how quickly we can fill your order and ensure that you're ready for your next project.
Request a consultation from a professional to see which stone could work best for you and your home. We are always happy to lend a hand to our customers and help them with this important process. Stay informed on everything about Stoneexchange through our blog.