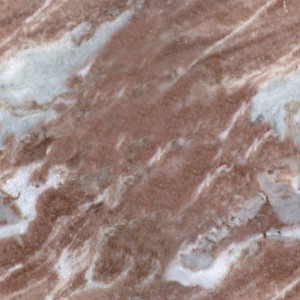 Knowing where to buy marble window sills can make the difference between a happy customer and one with problems. Purchasing quality marble window sills from a well established wholesaler of natural stone and marble, like Stonexchange, allows you to furnish your customers with the best, at a reasonable price. Stocking marble, travertine and granite window sills that the customer cannot buy directly, gives you an advantage over your competition.
Who can purchase these high quality marble and stone window sills?
* Tile distributors
* Flooring companies
* Home Improvement Stores
* Flooring contractors
* Builders
* Designers and Architects
This strategy helps Stonexchange work with a large nationwide customer base. Stonexchange can serve small, medium size businesses or large multi-location distributors.
We are a natural stone flooring and accessories company that specializes in marble window sills and thresholds in the United States. We have conveniently located our distribution center in Miami Florida to meet the needs of our U.S. customers. We are well established and very dependable. We will ship individual crates or full containers quickly and efficiently all around the country.
We sell prefabricated natural stone window sill and threshold products in many sizes manufactured in our own overseas quarry. There are 5 color and pattern choices carefully chosen for market demand and popularity. The 5 color/stone selections are:
  Travertine Window sills that work with projects calling for many travertine products.
  Nuevo White Carrara Window sills that work with many different white marble products.
  Pure white Engineered Stone Window Sills to match many stone flooring products.
  Absolute Black Granite window Sills to work with dark stone products.
  Crema Sahara Marfil Window Sills to coordinate with tan and beige tone stone products.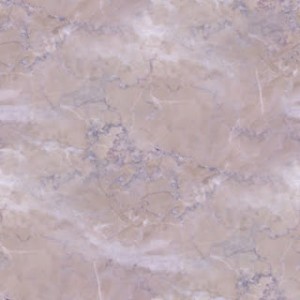 Our Distribution Center in Miami Florida carries these selections in many sizes and finishes for immediate shipment when you order. The large container quantities stored in Miami make it possible to fill even the largest order.
We are where to buy marble window sills to coordinate with any job no matter what size. The products are of superior quality, manufactured in company owned quarries with strict quality control. Pricing can be kept at reasonable levels to further benefit tile stores, builders and contractors. This pricing can help you beat the competition on pricing, while maintaining a healthy profit margin.
Happy customers come from knowing where to buy marble window sills and other products for a project at the best cost and the best quality. If your project is beautifully coordinated and professionally installed, using top quality products, your customers will be satisfied and use your company in the future. Our stone and marble window sills, thresholds and floor tiles are affordable and will maximize customer satisfaction and your profit margin.
Though We are a company that manufactures and sells prefabricated stone and marble window sills and thresholds, we fabricate special orders of sufficient size in our overseas factory. Special sizes and finishes are sometimes required in large projects or unique building designs. If the job meets minimum order quantities for custom work, We will be happy to work with the architect or contractor to fill their special requirements.
We do not sell to the public, even online. This is an advantage to the many fine distributors of our products. If a homeowner goes to our website, they will be directed to the nearest Stonexchange distributors to shop. What a bonus to have your wholesaler actually sending you customers. They do not charge you for this service, it is free.
Once you decide to use Stonexchange as your marble window sill and threshold wholesaler, you can order in several ways. Small to middle size stores and contractors can order by the crate. You can order a few crates per month to fill customer orders, or for a contract job. You can keep samples of all the products and use Stonexchange as your own warehouse. We can ship same day to fill your orders. If you become a dealer, you will receive a display. You can order per job or to fill low inventory levels.
We are the perfect supplier for contractors with large projects needing marble window sills or thresholds. Consider the needs of a hotel project, a multifamily development, a hospital or medical clinic construction or a commercial building project. Whether your project is a new build or a remodel, you can save money buying in quantity from a wholesaler like us. You need your materials delivered on time and in perfect condition and we can be depended on to do that.
Large flooring and building contractors can order marble window sills and thresholds by the container. If you use over 2,000 to 3,000 sills or thresholds a month, you may benefit from ordering by the container. Importing directly may take as many as three months when you add in production and freight time, but our warehouses our products in Florida, so we can ship your large order much sooner.
Our fair container prices are another big benefit for you. We will probably be lower than you can find ordering direct from an overseas factory. The lower prices that we can give you are a big benefit and we come with faster shipping which is yet another benefit. Ordering from a U.S. location will save you the problems of dealing with an overseas entity. If something goes wrong with an order, an in country dealer is in a much better position to fix it for you quickly.
No matter what size your flooring, tile or contracting business is, you will benefit from becoming a dealer with Stonexchange. If you want to save money and get stone and marble window sills and thresholds faster for customers or commercial jobs, consider signing up with us as a dealer. The website will tell you everything you need to know, so contact us at www.windowsills.com. You can ask questions and get answers that will help you decide if you can benefit from being a Stonexchange dealer and save money and order time.