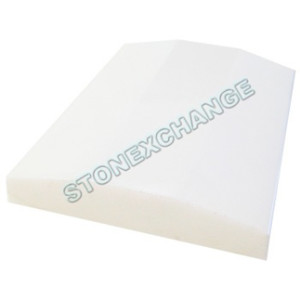 When you are in the business of contracting luxury homes, you are expected to deliver a product that is above standard. What that usually means for high-end builds is that you're expected to upgrade almost every visible thing, leaving nothing standard—after all, it's a luxury home!  
What Exactly is a Luxury Home?
The first thing that may come to mind when you think of building a luxury home is beauty—making the structure beautiful inside and out. However, beauty is not the only thing that makes up a luxury home. Comfort is a big factor here. Museums are beautiful, but how often do you feel like curling up next to an exhibit with a bowl of popcorn and binge-watching one of your favorite shows on Netflix? Probably never.
Luxury homes are about beauty and comfort. Catherine Sherman stated in a Zillow.com article that "homeowners are looking for a story to share with every visitor who walks in the door." The right type of luxury home will provide that. While design takes a big part in creating upscale ambiance, the materials can be said to take second place, while attention to detail would come in third.
More people have been known to "oooh" and "ahhh" over fancy little doorknobs, crown molding, cabinet hardware and unique light fixtures. These things don't necessarily cost a lot of money, but can certainly be purchased at a lesser price with standard materials.
There's that word, "standard" again. This is about building luxury homes. In this regard, standard should not be an option.
While comfort and beauty need to be the key components in designing and building an extravagant home, you'll want to also make sure that you're not constructing something that's too ornate. A good way to balance that out is by incorporating a material that has been admired throughout the years—centuries even, and has stood the test of time when it comes to strength and longevity, and that's marble!
Marble, Marble, Marble!
Almost any good building contractor has a basic understanding of what kind of value marble can bring to your build and even to your business brand. If at all possible, find a way to incorporate it into your build, whether it's marble flooring, countertops, or for a kitchen backsplash and shower stalls, it's almost sure to make a positive impact on potential buyers. But here again, it can be said that it's those little upgrades that seem to put one build over the rest. Some of those upgrades include incorporating marble thresholds within your extravagant residential homes.
How Marble Thresholds Can Upgrade Luxury Homes
Just like a simple pair of cufflinks or a pair of diamond earrings can complete an entire outfit, making it all 'pop' with sophistication, so it is with marble thresholds.
The practical purpose of thresholds is to cover up the seams of different types of flooring that typically end at doorways. While some homes may typically change flooring options according to the room, there can oftentimes be a mish-mash of different color floor types. For instance, the living room might have carpet, while the kitchen may have a natural stone flooring. As the kitchen and living room are typically adjacent to one another, the doorway serves as the ending and beginning for each room.
What's usually used is an aluminum, metal, or plastic strip to conceal the seams. But when you use a marble threshold, you have a more refined look.
How Marble Thresholds Work
There are three different kinds of marble thresholds: the standard, and two kinds of Hollywood Bevel, also referred to in the contracting industry as the "handicapped bevel". For residential homes, the standard marble threshold is the preferred kind because it can be used in different ways. To learn about the diverse ways you can incorporate a marble threshold into your build, read "Practical Uses for Marble Door Thresholds" here.
Marble Thresholds Match Different Kinds of Floors
No matter what type of floors your stately construction build has, marble thresholds will surely complement the décor. Stonexchange stocks an abundant selection of marble thresholds in a selection of color variations that are the most popular in today's market. Stonexchange is a manufacturer and wholesale distributor of marble thresholds, window sills, and shower seats located in South Florida.
View Stonexchange online catalog of marble thresholds here.
While the marble thresholds come in the standard industry sizes ranging from 74" x 2" to 6" x 3/8" to ¾", Stonexchange can also custom design your marble thresholds. However, custom orders need to be cut at our quarry overseas, and then shipped to the United States. This process takes extra time, so it's recommended to consider this when ordering custom marble thresholds.
The Standard Double thresholds remain fully stocked in our warehouse ready to ship out to you at a moment's notice anywhere in the country and even the world. Our warehouse is near the port of Miami. Its proximity is easily accessible to receive an export a steady shipment of marble.
Buying in Bulk Saves You Money
Because we are a wholesale distributor, we have the advantage of selling our marble thresholds at a reduced price. While most local home improvement stores have to mark up their costs to recover from the expense of shipping and stocking their marble thresholds, Stonexchange doesn't have to do that because they have direct access to the product and as the distributor, have the luxury of providing you a deluxe building material for your upscale building project.
Visit Stonexchange to learn more about the marble thresholds we offer, then contact us today through our online form with any questions you might have now.