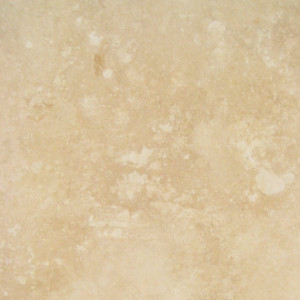 When you're building a unique dwelling, whether it's a custom residential home, or a commercial building, chances are the structure includes specialized windows that are either oversized or smaller than the standard sized window. Specialized windows can cost a little more and will most definitely stretch the construction budget.
When it comes to building a structure with non-standard windows, you'll have to special order the glass to go into the windows as well as the window sill framing that's typically of higher quality. It may be frowned upon to build an oversized window only to install below-average framing. That's why most contractors look to stock marble window sills to frame out specialized windows.
Where to Find Custom Marble Window Sills?
You can buy a bulk amount of window sills in standard sizes of 36", 56", and 74" in length. All you have to do is go to your local home improvement store and grab them right off the shelves. However, if you're looking to get a higher grade of window sills, many contractors look for marble sills because of its attractive look and durability.
Now, what most contractors may do is purchase their marble window sills from the same supplier that they've got their marble tile from. This makes perfect sense if you don't know about Stonexchange, a marble window sill wholesale manufacturer based here in the United States.
More about Stonexchange
Stonexchange specializes in distributing marble and travertine window sills, thresholds, soap shelves, and shower seats—all of the features that may not cost a lot in the big scheme of things, but when it comes to the overall presentation of a build, can make a huge impact on a buyer. Because Stonexchange focuses on selling only these products, we have the advantage of offering them at a wholesale price that usually beats our competitors. This is because we have access to our own quarries overseas, and with a warehouse located in Miami, Florida near the ports, we're able to keep an ongoing stock of quality marble window sills to supply.
Like most storefronts, Stonexchange stocks the standard sized marble window sills measuring from 3" to 12" wide in increments of 1". That means you can order a bulk of marble window sills in sizes that range in 3", 4"x 4 ½", 5", 6", 7", 8", 9", 10", 11", 12". So, when it comes to stocking a sill that does not fit the standard size, you will have to custom order your bulk of sills.
This means a few things:
1. Be 100% sure that you are ordering a type that is in sync with today's styles.
While marble is a type of building material that has proven to endure throughout the ages, people still tend to get quite picky when it comes to the interior décor of their home or commercial build.
Stonexchange does not cut custom orders locally. As aforementioned, our quarries are located overseas. This means that your custom marble window sills will be cut there and then shipped over to the United States. This entire process can take weeks, even months to fulfill. In the world of interior design, styles and preferences change.
Stonexchange would like to think that we've eliminated that worry for our purchasers as we only stock the most popular marble window sills in the market. Choose from a selection of White Carrara, Crema Sahara Marfil, Black Granite, Pure White Thazoz, Bardiglio Gray, and Emperador Brown.
View our full online catalog here.
2. Make sure that you are ordering enough inventory to complete your build and additional amount to account for any unforeseen damage during transit or construction.
Accidents happen. Not accounting for unforeseen damages can bring your construction project to a grinding halt. While Stonexchange securely packs our marble sills in durable crates because of their thin cuts, they can still crack, chip, and even break. Whether it's transporting them from your warehouse to the building site, or just accidently dropping one during the installation process, it's always best to order more window sills than you need. With custom orders, you don't have the luxury of running to the store to pick up a few more.
3. Check your measurements, and then check again!
This is something you don't want to get wrong. Custom orders are going to cost more than the standard sized marble window sills because it takes an extra amount of effort to fulfill the order. Should you get the measurement wrong, this can result in spending an additional amount of money to hire someone else to cut the sill down to the correct size—and that if the best case scenario assuming the cut is too big. If the marble sill is cut too small, then you've pretty much just threw money out of the window! That's why it's crucial that you check your measurements when custom ordering your marble window sills, and when you're completely sure that they are correct, check them again!
Failure to do any one of these things will result in a loss of revenue eating into your profits.
Stonexchange sells our marble window sills at wholesale prices. What that means for builders like yourself is that you'll save even more money when you buy in bulk, even with specialized orders. Stocking any of our main marble sills will increase your chances of seeing an early ROI. Talk to one of our representatives today to learn about what kind of a discount you can get with our sills today at 305-731-2400 or contact us online.