Carrara Thresholds – Standard Double Bevel
Carrara Thresholds – Standard Double Bevel
Interior designers and aesthetic specialists agree that White Carrara marble thresholds have the vintage look that many people are referring to when they specify marble for a project. The word, to many contractors and designers, actually refers more to a sort of white stone with prominent veins running throughout. Anyone who is looking for this kind of material when they're putting up a home or other project should be more than pleased with the look of these thresholds.
Since they feature a double bevel, they might be a better choice for those who are trying to divide two rooms or two very different areas that have disparate types of flooring. Regardless of the specific reasons you may be looking to put them in, they're quite possibly the best choice for a contemporary development.
Unique Uses For Standard Double Bevel Thresholds
Say that there were two different types of flooring material that didn't quite match one another, yet you weren't going to actually be able to swap the two of them out for something else. This would more than likely be a major issue, especially if you had to deal with this in a large number of upscale multi-unit dwellings. If that were the case, then you could rely on a really neutral stone like this one to tie them together without introducing another garish color into the mix.
Mediterranean design aesthetics are quite popular with contractors in Southern Florida, perhaps due to the fact that the climate isn't all that different here. As a result, you might want to take a look at this stone if you're attempting to add a little bit of local color to a project. They've become a popular choice with interior decorators who are attempting to completely revamp existing projects. Keep that in mind if you ever have to do so without making too many dramatic changes.
Owing to their polished finish, you probably won't have to worry much about cleaning them either. While you might not be thinking too much about how the future property owners are going to manage their spaces, this feature should actually prove to be a selling point since they're easy to wipe clean. That's something real estate agents are going to promote, so it's naturally something that you can bring up when doing some work on a specific area.
Carrara Thresholds For Various Rooms
Depending on the specific location, you'll want enough Carrara thresholds to finish your project. All 4″, 5″, and 6″ thresholds from this collection are shipped in 100 ct. boxes while those who need smaller 2″ thresholds can get them in a 200 ct. package.
These amounts should be more than enough for many types of remodeling and reconstruction jobs. Ensure absolutely that you have enough.
Curate Your Double Bevel Thresholds With StoneXChange
StoneXChange has seen people come up with a number of very creative uses for these natural stone saddles. Those who manage home improvement centers and other places that deal directly with customers will more than likely want to stock up even more.
To learn more, contact us online or stop in to visit our product showcase. The StoneXChange representatives can answer all your questions.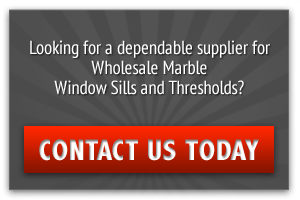 | | |
| --- | --- |
| Product: | Threshold |
| Bevel: | Double Standard |
| Material Name: | White Carrara |
| Material Type: | Marble |
| Finish: | Polished |
| Color: | White / Gray |
| Notes: | 1/4"x1/4" Bevel on 2 long sides |
| | Stock Dimension | Packing Quantity |
| --- | --- | --- |
| 2" Thresholds | | |
| | 2"x36"x3/8" | 200 |
| 4" Thresholds | | |
| | 4"x36"x5/8" | 100 |
| 5" Thresholds | | |
| | 5"x36"x5/8" | 100 |
| 6" Thresholds | | |
| | 6"x36"x5/8" | 100 |