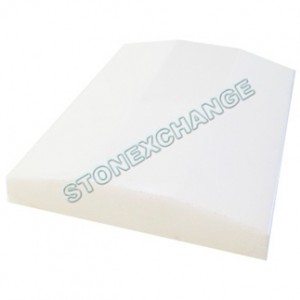 When it comes to a major construction project, your clients will notice the little details. They're looking at the colors and textures that are incorporated into your work and that includes areas like the thresholds of your doorways. While you can easily install wood thresholds and move forward, you'll make a more powerful impression by going with marble or other natural stone.
Marble is an excellent choice because it's very durable and resistant to damage. However, choosing the right color might be a little more challenging. You want the marble to look great from both sides of the door, and you want it to be neutral enough that it will work with changing decorative themes. Here are a few tips to help you choose the right marble for this important area of your project.
Consider the Purpose
When it comes to thresholds, you can choose flat or raised edges. Raised edges are ideal for holding back water if you're dealing with a space that may encounter this problem, such as a bathroom or laundry area. The beveled edges are also ideal for zero-curb showers that are going into handicapped-accessible areas. A threshold that sits flush with the floor on both sides may be the perfect choice for transitions between regular living areas and bedroom doorways. One benefit of the flat threshold is that it allows some air to flow underneath, and this is important within the living areas. Anytime you install a raised threshold, look for options that have the beveled edges because they're less likely to cause problems with people tripping on the raised surface.
Start with the Floors
Most marble thresholds already feature neutral colors that can work with almost any décor, but it's vital that this transition area blend seamlessly with two different rooms. One of the easiest ways to choose the right marble requires choosing the flooring for the living areas on either side of the threshold. Once you see what colors you're working with, you'll know what colors will be visually appealing in a threshold.
When in doubt, you can also match the threshold to the door trim. Travertine is one of the top choices because of its tan finish and light mottling. It will blend nicely with most wood doors and frames, and that makes it a safe choice for almost any space. If you've used granite tiles in one room, then a black granite threshold can provide you with a clean break as you move into the adjoining space. If you've installed marble floors in the room, then a threshold that closely matches the shade will make the space look slightly larger.
Consider the Accents
If you're still at a loss for threshold color, then consider tying this design element into other spaces of the home. One smart idea is to simply match the thresholds to the marble windowsills throughout the property. It takes the guesswork out of the project and gives each room a sharp finishing touch.
If you're dealing with a kitchen or bathroom, look to the counters. Matching countertops and thresholds is an easy way to balance colors in the home and add visual appeal to any space. While most builders will aim to make the thresholds blend in with nearby areas, it's perfectly acceptable to turn this into an accent point that will make the home feel more sophisticated.
Choose the Right Size
Ideally, the threshold should fit smoothly in the space without any seams. Doorways collect an incredible amount of dirt and debris, but minimizing seams makes this area easier to clean. It also reduces the risk of damage by creating a more sturdy and stable surface. Marble thresholds come in a range of widths and lengths, so it's easy to order the next size up from your doorway and then cut it down for a perfect fit. There are also some differences in height, so you should measure your floor height before placing an order. If the threshold you choose will rise up slightly from the floor, then you may want to invest in beveled sides for a smoother transition.
Pick the Right Supplier
The supplier you choose can have a drastic impact on your profit margin or overall cost. While there are several suppliers offering marble thresholds, they also offer high retail prices. You can save by going with a vendor that offers wholesale pricing to architects, designers, and contractors. Rather than paying full price at your local store and hoping for a meager discount, you can save a great deal of money by going with a wholesaler that will give you great customer service, quality products, and low prices.
When you work with Stonexchange, you can count on receiving great customer service along with those competitive rates. We sell our thresholds in crates and containers so you can order enough for a large project today or to stock your warehouse in preparation for future projects. We're also happy to offer custom ordering options for those situations where we don't carry the exact size that you need. It takes a few weeks for us to place a custom order, but you'll enjoy the same low prices and great service.
We carry natural stone thresholds in travertine, black granite, neuvo white carrara, crema sahara marfil, and pure white thazoz. We're able to provide our clients with a range of sizes, so it's easy to get the exact dimensions that you need for almost any project. We'll pay close attention to detail when you order because we know that you're anxious to get started and don't want to deal with a long delivery time, incorrect items, or other problems. Customer satisfaction is our top priority, and we're ready to help you choose the right marble thresholds for all of your hospitality projects, renovations, and custom homes.
Contact us today to discuss your upcoming project and see how we can help you.